CCIM West Coast Members Represent Both Buyer and Seller in $7 Million Deal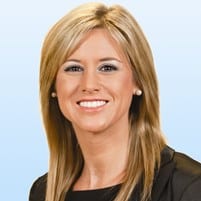 Former Chapter President of the CCIM West Coast District, Amy Barrett along with Mike Milano represented the seller of a 15,078sf Shopping Center located at 5226-5250 4th St N, St Petersburg, FL.
"Mainstream Station's prominent location and strong tenant mix helped us secure a favorable sales price for this property.  Top-of-line retail properties are in high demand in the Tampa Bay market, so this property will be a valuable investment for the buyer, who is looking to build a diverse portfolio of top quality assets in this area," Amy Barrett stated.
The seller, Mainstream Partners IV, LLC, sold the parcel to Nicklaus Family of Florida, Inc for $7,195,000.
CCIM West Coast District Board Member, Melissa Rutland, represented the buyer in this transaction.
"It was my honor to represent the Nicklaus Family in this valuable investment acquisition. Mainstream Station is the quintessential local retail center offering essential services to the community.  It is an excellent time in the market for commercial retail investments, with an average of less than 1% vacancy rate within local neighborhood centers. Current St. Petersburg Market trends data indicates stable investment opportunity," says Melissa Rutland.
The property closed on June 30, 2017 and only took 72 days to close once under contract.