North District Recognizes Peter Apol's Dedication to CCIM & Community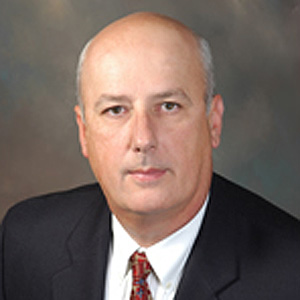 Florida CCIM Chapter's North District recently met to thank and honor Peter Apol, a passionate member of the community who served as President of the North District in 2017. What amazes North District President Elect, Cindy McLain is how many hats Peter Apol wears at once and how deep his passion runs for his community.
"Peter, as the 2017 President of the North District, was a motivational source for the North District. Peter and his Board have created momentum and energy within the North District," McLain shares. "Peter was instrumental in bringing the Economic Realities and Forecast event, with CREW Jacksonville, to Epping Forest Yacht Club in November, but that's not all," she adds.

"Membership in the North District has increased during his service. Educational events were held monthly varying from the CI-104 class in November, legal updates in October, STDB Classes in the spring, Technology and SBA financing," McLain explains.

"Peter's commitment to build the value of the CCIM Designation and passion to uphold CCIM's high level of CRE education, has created a pathway to great endeavors for the North District," she adds.
It seems Apol has been creating pathways to new opportunities in this historic part of Florida for decades. Apol is currently the Chairman of the St. Johns County Industrial Development Authority (IDA). He is one of the founding Shareholders of Commercial Florida Realty, Inc. (CFR) and has spent over 25 years in the real estate business acquiring a wide range of experience in real estate brokerage, development and finance.
Apol uses this experience to proactively recruit new businesses to St. Johns County and market the bond issuing services of the St. Johns County Industrial Development Authority (IDA) to both new and existing businesses. His expansive knowledge of the real estate business combined with his knowledge of St. Johns County make him an asset to the IDA and the combined economic development efforts making St. Johns County business ready.
The St. Johns County Industrial Development Authority is a public agency formed in 1980 by Florida Statute to stimulate industrial development for profit and not-for-profit entities through the use of public financing in the form of bonds. The St. Johns County IDA offers Industrial Revenue Bonds (IRBs) of $2 million and more for businesses to develop capital projects. Over the past 35 years the St. Johns County IDA issued bonds totaling over $750 million dollars.
During his tenure as Chairman at the IDA, the Governor's Reception at the annual Players Golf Tournament was established in order to introduce prospective companies to St. Johns County. Supplementing this effort, a web site was created www.saintjohnscountyida.com to provide additional information to companies that may have an interest in the County.
Apol has worked with St. Johns County Chamber to help promote the County in numerous situations as well as the IDA's underwriting such promotional items as datil pepper sauce with the inscription of grown and manufactured in St. Johns County along with several informational pieces that contain a key (flash card) that takes the user to the IDA's web site.
St. Johns County is a county is located along Florida's northeast coast and is boarded by the St. Johns River on the west and the Atlantic Ocean on the east. Positioned just south of Jacksonville's Duvall County, St. Johns' county seat and largest incorporated city is St. Augustine.
At Commercial Florida Realty, Apol uses his thorough understanding of the commercial real estate market to meet the needs of his corporate clients. He has provided a variety of services to Fortune 500 companies as well as to small local assignments.
Companies he has worked with include 2G Cenergy, SAP, D.R. Horton, Centex, General Electric, First Union Bank, Allied Aerospace, Credit Suisse Private Banking, MetLife, Chubb Group of Insurance Companies, New York Life and the Federal Reserve Bank of Atlanta. Apol also invests in real estate for his own account.
Apol has resided in the northeast Florida area for over fifty years. He graduated from Florida State University with a Bachelor of Science degree. In addition, he obtained an MBA from the University of North Florida.
In addition to holding the CCIM real estate designation, Apol has met the requirements to become a Florida real estate broker and a Florida certified building contractor. In addition to the Florida CCIM Chapter's North District, Apol's professional and civic affiliations have included the CCIM Institute, Northeast Florida Association of Realtors (NEFAR), National Association of Realtors (NAR), Institute of Real Estate Management (IREM), National Association of Industrial and Office Parks (NAIOP), St. Johns County Chamber of Commerce, Hart Group International and Boy Scouts of America-Eagle Scout.
For more information about the St. Johns County IDA or the economic development opportunities in St. Johns County, please visit the websites listed above or contact Peter Apol at (904) 399-4499 or pjapol@ccim.net