Miami Heat's New Broadcasting Duo of Eric Reid and John Crotty in Vegas to Work on Chemistry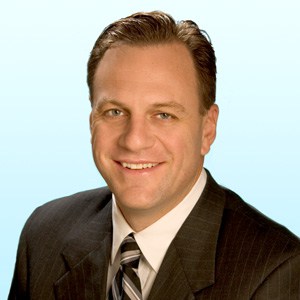 Article source: Manny Navarro, MiamiHerald.com
NBA Summer League isn't just an opportunity for young players and assistant coaches to work on their craft.
Television analysts use it too – and that's the case this summer for longtime Miami Heat broadcaster Eric Reid and new tag-team partner John Crotty, who is replacing longtime analyst Tony Fiorentino this fall.
Crotty, 48, and Reid flew into town to call four summer league games on Saturday and Sunday to begin working on their chemistry and timing. None of their work is being broadcast live because NBA TV and ESPN have their own crews. But the Heat is recording the work for Reid and Crotty's review.
"It's a great opportunity and I'm just excited for the next chapter for me," Crotty said before the Heat took on the Pelicans Saturday inside the Cox Pavilion on the UNLV campus.

"I have big shoes to fill, and I'm excited to work with Eric. I'm happy the organization gives us the opportunity to come out here for summer league and put us in a position where we can practice and get better. Chemistry is a big part of what we do on the air. I recognized that when I was doing radio as well as the studio. This is the first step, our first start together."
Since the Heat is playing its first two games in Las Vegas in the smaller Cox Pavilion – and not the larger Thomas & Mack Center – there's no room in the gym for broadcast teams beyond those calling the games live for NBA TV.
So Reid and Crotty are not calling any Heat games this weekend. That forced them both to do a little extra prep work for teams and players they aren't necessarily familiar with.
"We'll have a stats monitor and a live feed of the game," Crotty said. "AJ, our director, will have the ability to be in our ear and try to make it as life like as possible."
Crotty, who played for seven NBA teams in 11 seasons including Miami in 1997, has done the Heat's radio broadcasts for 12 years and was the team's studio analyst for the last six seasons. He also did some work for FoxSports as a TV color analyst on college basketball games.
"I feel like I've done a little bit of every medium," Crotty said. "The difference will be I don't really have to help [radio play-by-play man] Mike Inglis, as an example, describe the action. Now, it's really about the how and why it happened. Why did the guy get open to take that shot? [I can] describe the strategies that are being taken by both teams and describe why a trend is working. That will be the fun part for me. Hopefully I can articulate it and people understand it and find it interesting."

"I think a big thing I can bring too is the player perspective. I played for 11 years with seven teams and coming to summer league and having to earn my job here, being a rotation player, being a guy on a 10-day contract at one point, playing with Hall of Fame caliber players I have a lot of different perspectives I think I can bring to the broadcast."

Source: Miami Herald