Closing a Multi-City Deal: Q&A with Pat Marzulli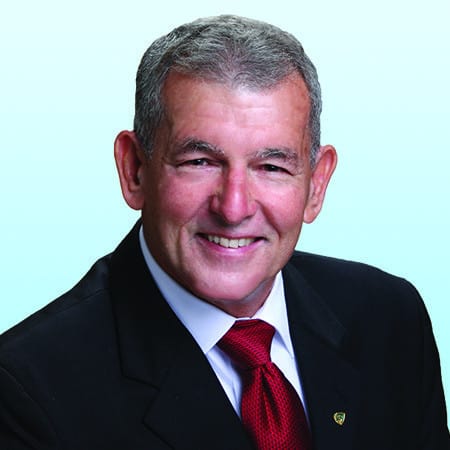 Pat Marzulli, CCIM, SIOR, FGCAR, and Executive Managing Director of Industrial Services at Colliers International Tampa Bay Florida closed not one, not two, not three, but FOUR transactions in January! What a way to kick-off the New Year, right? We thought so too! But, what we found most interesting was that one of these deals was an out-of state transaction, so last week we had the opportunity to chat with this industrial real estate expert (who has over 35 years of experience) to discuss the challenges, the impacts, and the benefits of being a CCIM in this particular transaction.
Q: You're in Clearwater and the property was in Dallas! How did you land this deal?
A: I'm involved in the professional and leadership circles within the Pinellas County area. From these networking connections, I've met many professionals. Two of these professionals, specifically an attorney and accountant, both referred the client to me.
Q: Tell us about the property.
As I said, I was connected with the client here in Pinellas County. She had an investment property over in Dallas, Texas that she wanted to sell. In order to get this deal going, I teamed up with our Colliers office over in Dallas – these guys are experts in that local market – which is key when doing an out-of-state transaction. The property itself was a very compelling investment deal: 35,805 SF property with a Goodyear Service Center in a long-term NNN lease.
Q: What made this deal challenging? Why?
A: Well, I wouldn't really say it was challenging, but I would say it was more complex than the others. Working with our team in Dallas, we met with retail prospects that felt the property was too industrial. We then met with industrial prospects that felt the property was too retail. The Dallas team had a big footprint in the market, so we were able to find the right fit. What made it even more complex was having to move the closing date to accommodate a tax requirement from the seller. Moving the closing date is never, ever done, so it was definitely a factor in the complexity of the deal. Overall, managing a multi-city transaction with an adjusted closing date made for an interesting assignment.
Q: How did being a CCIM help you get this particular deal closed?
A: Being part of the Colliers team definitely was a big function in this transaction. However, being a CCIM helped me identify the necessary skills and confirm they had them to successfully handle this project. Knowing that they were also CCIMs, I felt certain they had the appropriate investment knowledge and I knew that they would be able to position the property appropriately.
Q: What is the benefit of having out of state deals?
A: The biggest benefit is that it expands your footprint. Also, it allows you to diversify your revenue streams such that if you can develop them enough you wouldn't necessarily have to stick to the local market. Local market conditions heavily impact business, so conditions in one market may be different than in another. So if one market is down then it might not be in another. Having diversified revenue stream diversification is important!
If you're interested in learning more about this particular transaction, or how to best conduct multi-city deals, Pat can be reached via email at Pat.Marzulli@colliers.com.
Pat Marzulli, CCIM, SIOR is a full-service broker who has the capacity to successfully seal the deal! Learn more about Pat here.