Florida CCIM Chapter Past President Ed "Rocky" Bergman Passes in Winter Park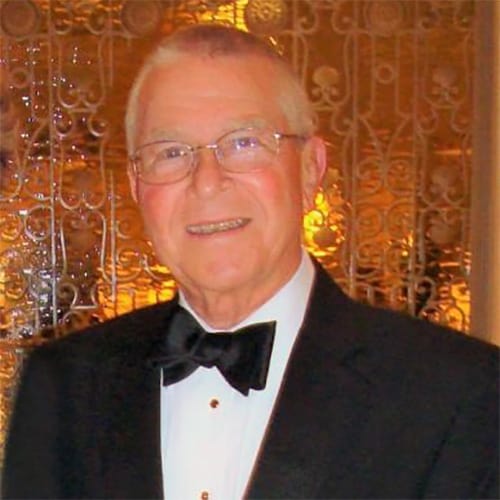 Edward "Rocky" Bergman, Jr., 89, of Winter Park, passed away February 17, 2020, after a long illness. Born into a military family at Ft. Sam Houston in Texas, he attended numerous schools in the United States and abroad, graduating from Winter Park High School in 1948. He received his B.A. and was a Distinguished Military Graduate from the University of Florida in 1952.
After graduation, he served in the US Army in the US and Germany as a Lieutenant, Armored Cavalry Platoon Leader and Company Executive Officer.
Following military service, Rocky held sales and management positions with Chicago and New York steel and publishing firms. He returned to Florida in 1969 and founded Bergman & Associates, Inc., Commercial Real Estate Brokers, in Leesburg in 1975.
Throughout his life, Rocky participated in numerous professional, civic and service activities. During his career in Real Estate, he served as State President of the Florida CCIM Chapter, President of the Leesburg Board of Realtors, Lay Member of the Florida Bar Grievance Committee, and was on Citizen Boards in Lake County and, in retirement, Orange County and Orlando.
He enjoyed membership in Leadership Lake County and Leadership Orlando. He was active as a 32nd Degree Mason for over 40 years and a Rotary International member for over 45 years. He served as a Lay Eucharistic Minister at St. Michael's Episcopal Church. A committed volunteer with the Friends of the Orlando Philharmonic Orchestra, he served as Treasurer from 2007-2012.
Ed, as he was known in the Chapter, was a dedicated CCIM, serving in multiple roles within the Florida CCIM Chapter. He served as the seventh president of the chapter in 1981, presiding over an energetic and growing young organization. Ed was CCIM number 938, designated on April 1, 1979. He chose to retire following the passing of his vivacious wife, Susie. According to Robin Webb, the 2017 Global President of the CCIM Institute "Ed was a great asset and tremendous friend to the Florida CCIM Chapter. He will certainly be missed."
In 2001, Rocky moved into Westminster Towers Orlando, where he met Cissy, the woman he was to marry five years later. After Cissy's retirement in 2012, they moved to Westminster Winter Park.
He loved life, travel, classical music, the performing arts, American history, flying, and sports of all kinds. He is remembered by many friends and family for his kindness, optimism, and sense of humor.