Florida CCIM President's Final 2020 Message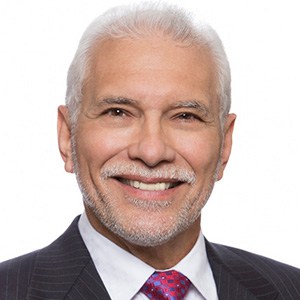 Gratitude – President's Final 2020 Message
I cherish the joy of little things. Remarkable things come in packages of all sizes. As we head into the year-end, I send you my gratitude. I hope you find joy in the world and your CCIM community, support in the strength of family, and bounty in the wonderful country we are dedicated to honor and protect.
This year, I am particularly grateful for:
Our CCIM Leaders, team members, and volunteers who have adapted through extraordinary circumstances to continue the work of the CCIM Florida Chapter.
Our Passionate member supporters who have attended and participated in our meetings and events, both virtual and live, You are family to me.
Our ability to help our members connect, keep in touch, and successfully conduct business in the face of a pandemic.
The many tools, educational and informative seminars we were able to host for our members and guests.
Our professional staff at FAM and my CCIM 2020 Leadership Team that provide inspiration and sustenance for our souls.
Gratitude is the lens that helps me see things that do not make it onto my daily "to do" list. It enables me to shine the spotlight on the many people that have assisted and contributed to the success of the Chapter and my personal well-being.  Take time for the simple things in life. Smell the roses, the coffee in your morning brew, the bread baking in the oven, or the aroma of the new-car smell. Robert Emmons, author writes, "The humble person says that life is a gift to be grateful for, not a right to be claimed." 2020 has been a remarkable year and I acknowledge and thank each of you for your generous support as it has strengthened me and increased my social bonds.
I send hugs and love to all of you and your families and sincere wishes for a Safe, Prosperous, and Joyous Holiday Season and New Year!
Terry T. Torres, CCIM
Florida CCIM Chapter President 2020