Florida CCIM Chapter Creates Young Professionals Network Committee To Engage Millennials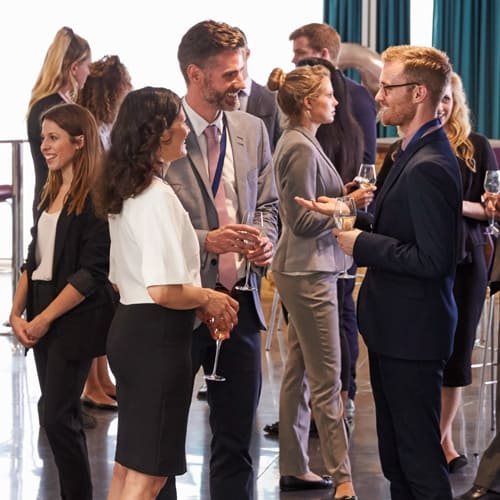 In May 2021, the Florida CCIM Chapter (FLCCIM) Executive Committee voted to form the FLCCIM Young Professionals Network (YPN).  The FLCCIM YPN will cater to the preferences, activities and style of the mostly under 40 members of our commercial real estate industry and will be instrumental in further engaging this segment of the membership, especially given the large number of professionals working in the CRE industry and the wide age variation among them.
Using funding from the FLCCIM Chapter along with a grant awarded from the CCIM Institute specifically targeted to underwrite this new group, the FLCCIM YPN will hold several in-person networking events over the coming months in several areas of the state to garner interest from prospective FLCCIM Chapter Members in chapter involvement, engagement with the CCIM Institute for further education and to make friends and business deals together for the benefit of all involved.  Travel expenses to State and National CCIM events are also being provided to help offset costs to select YPN Members.
Planned YPN events include networkers around the Florida CCIM Chapter's 8 districts, several social/industry events focused on deal making and maximizing involvement of YPN's in FLCCIM and its future leadership, along with other activities including social media and kick-off branding to get the FLCCIM YPN identity set up and indelibly stamped into the fabric of FLCCIM.
The leadership of FLCCIM YPN includes:
FLCCIM YPN members will be our go-to incubator to provide future leadership for the FLCCIM Chapter and to the Chapter's districts around the state.  Chapter leaders as well as the membership at large are enthusiastically pushing forward to elevate this group to new levels as FLCCIM continues to evolve.
For information on becoming a FLCCIM YPN member, interested parties can contact the FLCCIM YPN leadership. Qualifications are simply to be interested and/or involved in commercial real estate in Florida, and to be or to become a member of the Florida CCIM Chapter.
ABOUT THE FLORIDA CCIM CHAPTER
The Florida CCIM Chapter is an affiliate of the CCIM Institute.  The combination of CCIM's data and technology, a network of nearly 900 members in eight districts statewide and 13,000 members internationally and the organization's highly respected education provides members with the credibility necessary to open doors and achieve financial success. Learn more about the Florida Chapter of CCIM at https://www.flccim.com/.
ABOUT THE CCIM INSTITUTE
The CCIM Institute created the language of global real estate investment. Our courses and worldwide community deploy commercial real estate investment methodologies and tools that speed the pathway between opportunity, a go/no-go decision and success for an asset, taught by instructors who are themselves industry leaders. Today, the organization, through its 50 chapters, continues to innovate best practices and elevate the commercial real estate professional through its core designation program to earn the CCIM pin— real estate's most coveted credential — and its topical education courses offered through the Ward Center for Real Estate Studies. In addition, membership in CCIM includes the industry's best technology and operational platform, allowing entrepreneurial and mid-sized businesses to compete with the largest multinational providers. Today, almost 70 percent of designees hold the title of owner, partner, principal, or president, representing an exclusive worldwide referral network of 13,000 members in 30 countries. Ultimately, CCIM represents a larger vision of the commercial real estate provider, leveraging investment analysis, opinions of value, and underwriting to become a leader in sourcing capital, building a cash-flow vehicle, and ultimately creating value. Information at https://www.ccim.com.