NOTE: To register, use Chrome, Firefox, or Safari internet browser. DO NOT use Internet Explorer. 




---
REGISTER FOR EVENT
DATE/TIME
Friday, December 17, 2021
9:00 a.m.–1:30 p.m. EST
DESCRIPTION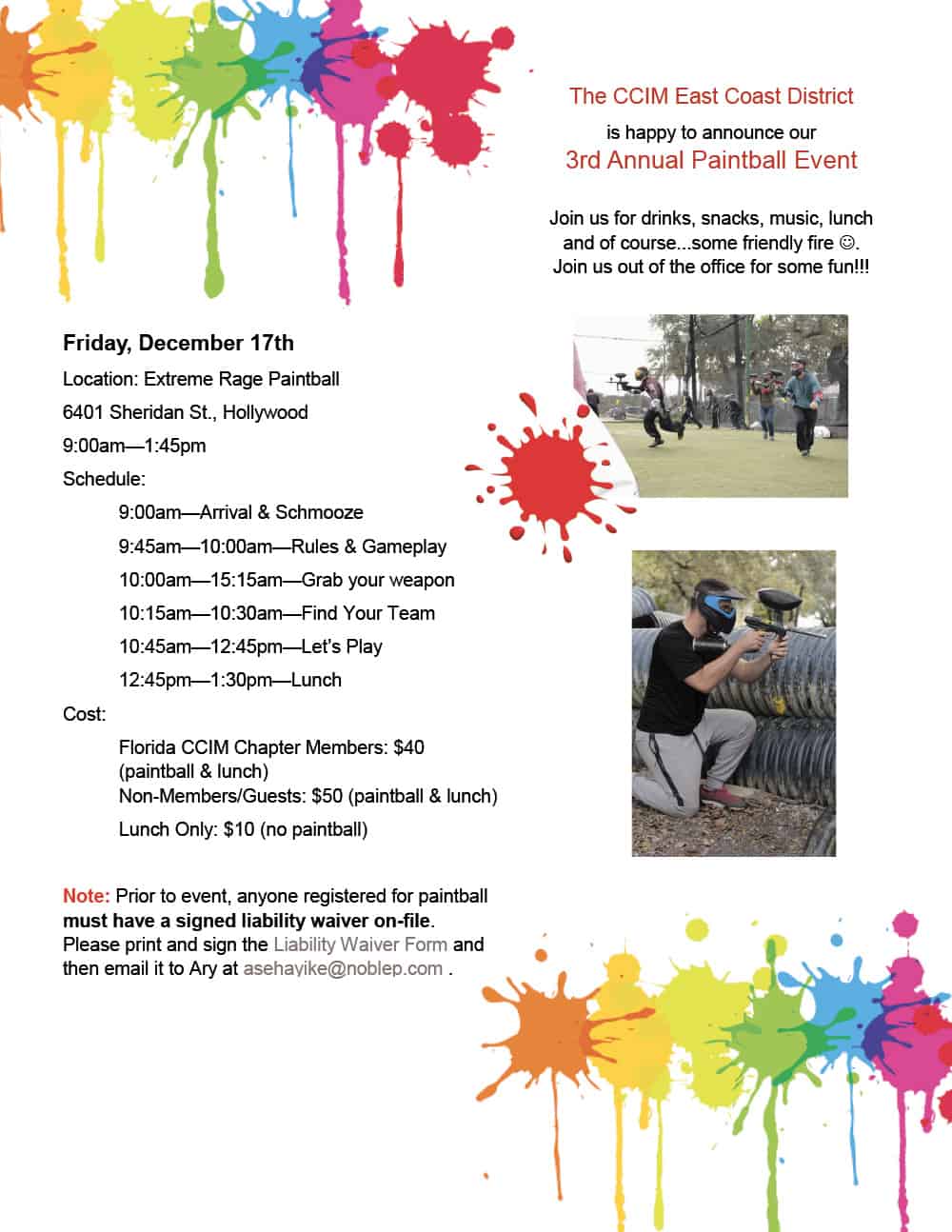 Join us for drinks, snacks, music, lunch and of course…some friendly fire ☺. Join us out of the office for some fun!!!
Schedule:
9:00 a.m. – Arrival & Schmooze
9:45 a.m.–10:00 a.m. – Rules & Gameplay
10:00 a.m.–10:15am – Grab Your Weapon
10:15a.m.–10:30a.m. – Find Your Team
10:45 a.m.–12:45 p.m. – Let's Play!
12:45 p.m.–1:30 p.m. – Lunch
Note: Prior to event, anyone registered for paintball must have a signed liability waiver on-file. Please print and sign the Liability Waiver Form and then email it to Ary at asehayike@noblep.com
COST
Florida CCIM Chapter Members: $40 (paintball & lunch)
Non-Members/Guests: $50 (paintball & lunch)
Lunch Only: $10 (no paintball)
LOCATION
Extreme Rage Paintball
6401 Sheridan Street
Hollywood, FL 33024
Phone: (954) 986-9089
MAP

REGISTER FOR EVENT
ATTENDEES