OUR MISSION
The mission of the Florida CCIM Chapter is to provide the highest quality marketing and networking opportunities, services, and education that will enhance our members' ability to conduct business successfully.
The West Coast District serves the Citrus, Hernando, Pasco, Hillsborough, Pinellas, Polk, Manatee, Hardee, Sarasota, DeSoto, and Highlands counties.
---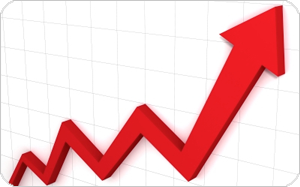 Please fill-out this short 5-minute Sales Activity survey form to submit your sales activity within the West Coast District. Your sale may be showcased in an upcoming Florida Focus Newsletter!
DISTRICT NEWS
Dear Members: Yes, I know you have received a number of requests that you vote YES on Amendment 2; and,...


DISTRICT PRESIDENT'S MESSAGE
Welcome To The Florida CCIM West Coast District!
It is an honor and a privilege to serve and lead as the 2018 CCIM Florida Chapter West Coast District president. I follow a long line of outstanding past presidents who have made this district the thriving organization it is today.
Our executive board and committee members include influential experts within the commercial real estate industry. Our leadership team is eager to serve our members this year with passion and expertise throughout West Central Florida in all property types and transactions within the 11 counties that make up our district.
Our main goals for the district for 2018 remain increasing value to our members and partners, building relationships to increase profits to our members' businesses and promote industry education and the CCIM designation.
The CCIM Institute focuses on education, technology, and networking. The institute has been built on education and the West Coast District will host three CCIM approved courses along with a variety of specialty educational events this year. Please check our online calendar frequently for dates and more information on these events.
Our monthly networking socials are well attended and we will build on this momentum as we move into another year. Join us each month to meet top industry leaders and build lasting relationships. Our membership is a blend of all professional commercial real estate industry experts such as brokers, lenders, architects, engineers, attorneys, CPAs, appraisers, investors, property managers, asset managers, auctioneers, surveyors, inspectors, cost segregation consultants, title companies, and more.
I encourage our members to participate in all our events, whether social or educational. Get connected on our mailing list, follow our social media accounts and check our online West Coast District calendar. We are always welcoming individuals and future CCIM designees to be a part of this thriving organization! I look forward to making this year the best in our district's history.
Best Regards,
Dee Maret, CCIM

DISTRICT BOARD OF DIRECTORS