OUR MISSION
The mission of the Florida CCIM Chapter is to provide the highest quality marketing and networking opportunities, services, and education that will enhance our members' ability to conduct business successfully.
The Central District serves the Volusia, Seminole, Orange, Brevard, Osceola, Lake, Sumter, and Marion counties.
DISTRICT NEWS
Rick Gonzalez, CCIM, ALC Time flies when you are having fun. My 68th birthday came and went peacefully. I...



DISTRICT PRESIDENT'S MESSAGE
The strength of the Central District has always been its members.
As we look towards our goals for 2023, our focus remains on bringing value to our members through two of the pillars of what it means to be a part of the CCIM community: Education and Networking.
This year, we will continue our tradition of offering top notch courses that will help our members advance in their careers and sharpen their skills in this ever-changing market. In addition, we plan to offer a wide variety of networking and social events
to allow our members to meet and interact with other leading professionals in our industry. The Central District plans to build on last year's successes by continuing to host our events in as many of our eight counties as possible.
I am proud to be your 2023 President and to serve alongside such a talented and committed Board of Directors. As always, I encourage you to get involved and join our team in creating the best possible future for our members. I look forward to
seeing you at our upcoming events and can't wait to create new memories and opportunities for our District.
Kaveh Albekord, CCIM
2023 FLCCIM Central District President


DISTRICT COMMITTEES
If you are interested in serving on a committee, please contact DeeDee Steinbeck (central@flccim.com).
University Alliance/
Candidate Guidance/
Designation Promo Chair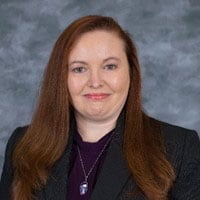 Sheila Potts, CCIM
Tannath Realty
Phone: (407) 375-2474
Send E-mail