CCIM
CCIM stands for Certified Commercial Investment Member, and its members are recognized as experts in the disciplines of Commercial & Investment Real Estate.
"Come for the pin, stay for the networking!"
OUR MISSION
The mission of the Florida CCIM Chapter is to provide the highest quality marketing and networking opportunities, services, and education that will enhance our members' ability to conduct business successfully.
To assist with becoming a CCIM, we have several Chapter Scholarships available to apply for using our online Scholarship Applications.
8 DISTRICTS
The Florida CCIM Chapter is comprised of 8 districts – North, Panhandle, Central, West Coast, East Coast, Southwest, Ft. Lauderdale-Broward, and Miami-Dade/Monroe – serving the entire state of Florida.
FIND YOUR DISTRICT
JOIN NOW

CHAPTER PRESIDENT'S MESSAGE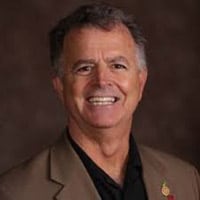 Rick Gonzalez, CCIM, ALC
Updated: November 2023
The Florida Chapter is truly blessed by our volunteer leaders. The depth of their commitment was clearly on display at the CCIM Institute meetings in Seattle. Greg McNutt, Nicholas Mau, Erik Johnson, Robert Palacios, Patricia Quintana, Lee Nimkoff, Bill Poteet, and Carlos Acosta, represented their Districts well as they attended committee meetings in order to learn more about how the Institute gets things done. Bev Larsen, Randy Kris, Stephen Rigl (Regional Vice President Region 8), Lou Nimkoff, Tina Marie Eloian, Chepe' Serrano, and Robin Webb continued their dedicated service on the Institute's Board of Directors and numerous committees. Veronica Malolos continues to be an integral connection between the National Association of Realtors and the CCIM Institute. Liz Menendez, Michael Hinton, William Wilson, and I made sure our Chapter's Board of Directors needs were heard and that we keep abreast of the resources available to our Chapter. William did a great job arranging for a comfortable pinning dinner at the Hard Rock restaurant. Once again, Chere' Roane did a fabulous job making sure each of our new designees got the coveted red jacket. Barbara Ann Monahan saw her hard work pay off as all eleven test takers passed the grueling final exam. Tina and Theresa made sure the famous FL Suite was well equipped for dozens of visitors.
The importance of our Chapter's strength is reflected in the fact that Adam Palmer was elected to be the 2024 First Vice President which means he will be the Institute President in 2026. Stephen Rigl, Barbara Ann Monahan, Bev Larson, Lou Nimkoff, were elected to be on the Institute BOD and I get to serve with them as RVP.
Eleven test takers from Florida are now CCIMs! Congratulations to Brandon Careaga, Chabeli Castillo, Vitor DeSousa, Bryan Demello, Jim Engelmann, Nemesie Esteves, Kollin Kite, Barrett M Spray, Eduardo Orozco, Fred Rowe, and Victor Taurizano.
The Seattle meetings were a success, and the Institute is trying to make the meetings better. Michael Hinton, Liz Menendez, and I graduated from the Jay W Levine Institute. As part of our closing assignments, we presented ideas on how to improve these annual meetings. One of Liz's ideas was immediately implemented when Liz' idea for a marketing speed dating event was held. We all had the opportunity to pitch properties and get to know more of our fellow designees. And the WA Chapter had two great social events where we hobnobbed with designees from around the world.
The generosity of Florida designees was recognized by the CCIM Foundation when they awarded our Chapter a new $1500 scholarship and a feature article in the Commercial Connections magazine.
Florida received great news when it was announced that the C5 Commercial Conference in September 2024 and the 2025 CCIM Institute Annual meetings will be held in Miami. We are starting diligent efforts to be good hosts to these meetings and are looking for sponsors to help make the events special – if any of your clients would like maximum exposure to Commercial Practitioners from around the world please bring to our attention.
And while we were in Seattle, the Panhandle District hosted 8 students at a Foundations Course taught by Blaine Strickland at the Tallahassee Board of Realtors office. Check out the District websites as there are many events planned for the final two months of 2023.
Thanks for all the help provided by all our volunteers. If I left someone out that deserves recognition please forgive me, my memory is fading in my old age and I am holding back tears as I watch my alma mater get their butts whipped by Georgia.
Rick Gonzalez, CCIM, ALC
2023 FLCCIM Chapter President

TECHNOLOGY UPDATE
Search CCIM members' commercial real estate listings by location, type, price, sq. footage and more using our Property Listings feature, powered by RealNex.
LATEST NEWS
Rick Gonzalez, CCIM, ALC The Florida Chapter is truly blessed by our volunteer leaders. The depth of their commitment...