CCIM
CCIM stands for Certified Commercial Investment Member, and its members are recognized as experts in the disciplines of Commercial & Investment Real Estate.
OUR MISSION
The mission of the Florida CCIM Chapter is to provide the highest quality marketing and networking opportunities, services, and education that will enhance our members' ability to conduct business successfully.
To assist with becoming a CCIM, we have several Chapter Scholarships available to apply for using our online Scholarship Applications.
8 DISTRICTS
The Florida CCIM Chapter is comprised of 8 districts – North, Panhandle, Central, West Coast, East Coast, Southwest, Ft. Lauderdale-Broward, and Miami-Dade/Monroe – serving the entire state of Florida.
FIND YOUR DISTRICT
LATEST NEWS
As we position ourselves for a fresh start in a brand new year, the upcoming 2019 Winter Meetings will...

Chapter President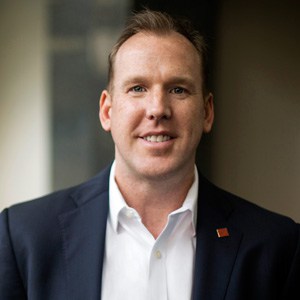 Adam Palmer, CCIM
LandQwest Commercial, LLC
Office: (239) 333-2507
Mobile: (239) 898-8686
Fax: (866) 466-5629
Send Email
CHAPTER PRESIDENT'S MESSAGE
My Fellow Members,
2018 has come and gone and as we reflect on the year past, I am humbled and very proud to have served as President. Over the past 12 months, the Florida Chapter:
Saw a dynamic change to the diversity of our Chapter Leadership.
Hosted the April Governance Meetings for the Institute's Global Event in Tampa.
Was awarded the prestigious CCIM President's Cup (awarded to the most outstanding Chapter, globally) for the first-time in Chapter history.
Broke the Chapter record for number of New Designees to sit and pass the Comprehensive Final Exam.
Nearly reached 1,000 Chapter Members (and surpassed the largest sum of Members in Chapter history).
Conducted over 100 Chapter and District Events across the State.
Weathered Hurricane Michael with our Panhandle District and conducted a successful GoFundMe campaign to provide assistance to those affected.
Brought in more Chapter Sponsors to work with than ever before.
Received a record number of applicants for 2019 Leadership positions.
Integrated a new Member Management System that will increase Web-based Member Benefits for years to come.
And so much more.
I feel extremely privileged to have served you and to have worked with the dedicated leaders alongside me. These volunteers/professionals put CCIM first so many times and have my upmost respect.
The 2019 Leadership Team will bring incredible enthusiasm and innovation to this great Chapter. I encourage all to attend the 2019 Winter Meetings to see this firsthand. The Meetings will be held at the Renaissance Hotel in Orlando on January 23rd and 24th. Here you will be able to sit in on our Bi-Annual Board Meeting, the General Membership Meeting, attend our Membership Dinner and partake in many other valuable educational and networking sessions. We hope to see you there.
Warmest Farewell,
Adam Palmer, CCIM
Principal & Managing Director