CCIM
CCIM stands for Certified Commercial Investment Member, and its members are recognized as experts in the disciplines of Commercial & Investment Real Estate.
"Come for the pin, stay for the networking!"
OUR MISSION
The mission of the Florida CCIM Chapter is to provide the highest quality marketing and networking opportunities, services, and education that will enhance our members' ability to conduct business successfully.
To assist with becoming a CCIM, we have several Chapter Scholarships available to apply for using our online Scholarship Applications.
8 DISTRICTS
The Florida CCIM Chapter is comprised of 8 districts – North, Panhandle, Central, West Coast, East Coast, Southwest, Ft. Lauderdale-Broward, and Miami-Dade/Monroe – serving the entire state of Florida.
FIND YOUR DISTRICT
JOIN NOW

CHAPTER PRESIDENT'S MESSAGE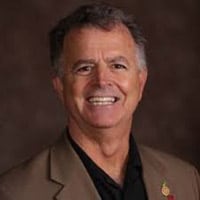 Rick Gonzalez, CCIM, ALC
Updated: March 2023
Throughout the FL Chapter our volunteer leaders continue giving back and maximizing the value of being part of the CCIM family.
Our Social Media committee is working closely with our Chapter Sponsor Social Stack to make it easier to export Chapter and District news to Facebook, Linked In, and Twitter. If you have not yet done so, please go to the FLCCIM page for each of these online venues and follow/like us. All of our 8 District Presidents and their Social Media committees have direct access for feeding news to Social Stack. If you have some interesting information related to commercial real estate don't hesitate to reach out to your District President and feed him or her that news. We want to hear about deals you have closed, especially when more than one CCIM facilitated the transaction. Hey, it's free press, take advantage of it.
The Central District's long time sponsor, Lowndes, Drosdick, Doster and Kantor hosted a FLCCIM member only event at their Orlando office where seasoned attorneys gave us an update on complex issues related to commercial leases and shared some interesting horror stories. After the presentation, members enjoyed an open bar and some great food. Central district administrator Dee Dee Steinbeck passed out CCIM business cards that included a QR code linking directly back to an online Chapter Membership application. She gave me permission to steal this idea and I may take it Chapter wide. Keep those great ideas coming.
Over the past month, I had the privilege of listening to presentations from renowned economists and the FL Secretary of Agriculture. The consensus seems to be that 2023 will be a challenging year for commercial real estate but that Florida is still growing and real estate is a place for people. CCIM's always look for ways to bring value to their clients. Money is made in up markets and down markets and the seasoned professionals that are CCIMs implement Adaptive Reuse strategies better than most.
Rick Gonzalez, CCIM, ALC
2023 FLCCIM Chapter President

TECHNOLOGY UPDATE
Search CCIM members' commercial real estate listings by location, type, price, sq. footage and more using our Property Listings feature, powered by RealNex.
TWITTER FEED
FLCCIM
@CCIMFlorida
The prerequisite to CI 102-104, this course will provide you with a foundation of practical financial analysis skil…
https://t.co/iDdhpdxXEA
LATEST NEWS
"As a real estate professional, it is important to be up to speed on the legislative actions that affect...

Webinar: "The Economic 5: Federal Reserve, Inflation Metrics, Confidence Measures, Earnings, and Housing with K.C. Conway" DESCRIPTION Join the...

Rick Gonzalez, CCIM, ALC Throughout the FL Chapter our volunteer leaders continue giving back and maximizing the value of...