CCIM
CCIM stands for Certified Commercial Investment Member, and its members are recognized as experts in the disciplines of Commercial & Investment Real Estate.
OUR MISSION
The mission of the Florida CCIM Chapter is to provide the highest quality marketing and networking opportunities, services, and education that will enhance our members' ability to conduct business successfully.
To assist with becoming a CCIM, we have several Chapter Scholarships available to apply for using our online Scholarship Applications.
8 DISTRICTS
The Florida CCIM Chapter is comprised of 8 districts – North, Panhandle, Central, West Coast, East Coast, Southwest, Ft. Lauderdale-Broward, and Miami-Dade/Monroe – serving the entire state of Florida.
FIND YOUR DISTRICT

IN FOCUS
Florida Realtors® PAC had an excellent fundraising year in 2018:
Raising $3.9 million
750 Major Investors
34% of our members participating in the PAC. It's the most ever raised in one year and the most major Investors we've ever had in Florida!
In addition, 2018 was one of our most successful years on the advocacy side, producing a number of electoral victories that will make a huge difference for Realtors® and homeowners in Florida.
There is no better time than now to invest in Florida Realtors® PAC. You can contribute as little as $20 to be considered a "participant" in the PAC. To invest, simply go to http://www.floridarealtors.org/invest to quickly and easily support your profession!
INVEST NOW
LATEST NEWS
The Florida CCIM's Chapter's East Coast District filled the stands recently when they welcomed CCIM Designees, associate members, guests,...

Florida CCIM Chapter Members have been busy in the greater Fort Myers area closing leases and sales this winter....



Chapter President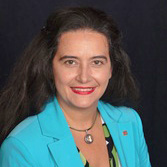 Tina Marie Eloian, CCIM
Florida Commercial Group
Office: (813) 935-9600
Cell: (813) 997-4321
Send Email
CHAPTER PRESIDENT'S MESSAGE
2019 began in November 2018 at Leadership training at the Florida Realtors in Orlando Florida, where 60 plus Leaders came together from around the State of Florida for training, networking, education, networking, collaboration, networking! You get my point! CCIM is All About Networking, Collaboration and so much more. We are a strong group of 950 members in Florida.
Our Leadership Team had an amazing day of training with Jeff Zipper, Cynthia Shelton and Robin Webb. They gave their insight into Leadership, its pros/cons and how to utilize these tools for themselves as leaders, their companies and CCIM as a whole. These leaders are here to serve you and I am here to serve you as your Florida Chapter President for 2019!
A few blurbs about me that you may or may not know…
I have a strong passion to enjoy life & love meeting new people and seeing new places,
My Career in Real Estate is a Passion that I look forward to daily,
I am an artist & love to read,
My dad was my biggest hero and a tenacious business man I learned much from,
I moved overseas after college 2+ years, practiced real estate there by buying my first property and opening up a convenience store that I had to learn basic Russian to survive,
Assisting with the first English Newspaper that was printed in Yerevan, Armenia,
We have two sons, John and Michael, born/raised Floridians,
We reside in the Land O' Lakes, FL (and no- it was not named after the Butter) It was named that after ALL the lakes in the county.
Our Leadership Team is diverse, exceptionally well-rounded and technology savvy. This is going to be the year of great events. Each District has a filled calendar with Economic Outlooks, Networking events, Luncheons and Educational Seminars to name a few.
The Panhandle District was hit very hard in 2018 with Hurricanes and the leadership team had a tough time coming together, but with the help of a couple of CCIM Leaders, the panhandle is having their first social event in February and their first education class in March. Kudos to those that stepped in when the members of the Panhandle needed it most. That is what being a CCIM is all about.
Our new International Committee Task Force will be focused on our first annual Port event. Be on the lookout for a save the date in the later part of 2019 on the importance of Port activity and how Commercial Real Estate and Ports around the State of Florida go hand in hand.
We will have Districts learning from the Central District on how to achieve an amazing Mentorship Program. This will only increase membership and add benefit for mentors/mentees that are seeking to advance their careers.
We will have greater communication with our Realtor Associations by offering Scholarships and keep the CCIM Designation in their ear for Panels, Instructors and the go to group for Commercial Specialty.
This year is going to be full of district events, educational classes and new and exciting technology changes. We are here to keep up and ahead of the times and hopefully make your life easier as a commercial specialist. I am all about marketing, technology and anything to increase productivity and collaboration between districts, members and colleagues looking to increase their business and bottom line. We all know this is ultimately done through relationships and continued efforts of improvement. We are here to support you as members of the Florida CCIM Chapter.
As I sit here in Miami, getting ready to attend the Miami Outlook on Jan 16th, I look back at what has been accomplished already. The leadership has created goals they are planning to present at the meeting on Jan 23 and 24th. We have two educational seminars being held regarding Opportunity Zones and 1031 exchanges and Cyber Security in Commercial Real Estate and trading Commercial Real Estate online… the wave of the future. We have a Candidate Development Program planned on Jan 24ththat we already have a dozen signed up for. Our Florida Membership is only going to grow and grow, so get prepared for a wonderful year of activities and most importantly get involved. Getting Involved = Better Relationship = Better Business.
Look forward to seeing you all around the state and if there is anything I can do for you as your President 2019, please do not hesitate to reach out.
Sincerely,
Tina Marie Eloian, CCIM
Florida Chapter CCIM President, 2019
#1 CCIM Global Chapter Florida 2017