CCIM
CCIM stands for Certified Commercial Investment Member, and its members are recognized as experts in the disciplines of Commercial & Investment Real Estate.
"Come for the pin, stay for the networking!"
OUR MISSION
The mission of the Florida CCIM Chapter is to provide the highest quality marketing and networking opportunities, services, and education that will enhance our members' ability to conduct business successfully.
To assist with becoming a CCIM, we have several Chapter Scholarships available to apply for using our online Scholarship Applications.
8 DISTRICTS
The Florida CCIM Chapter is comprised of 8 districts – North, Panhandle, Central, West Coast, East Coast, Southwest, Ft. Lauderdale-Broward, and Miami-Dade/Monroe – serving the entire state of Florida.
FIND YOUR DISTRICT
JOIN NOW

CHAPTER PRESIDENT'S MESSAGE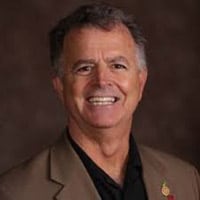 Rick Gonzalez, CCIM, ALC
Updated: October 2023
Time flies when you are having fun. My 68th birthday came and went peacefully. I am personally blessed to have no health concerns, to have a certain degree of financial stability, and a wife who puts up with me and lets me ride my new bike (a birthday present).
In addition, I have the pleasure of serving with an executive board of directors and an Administrator who does outstanding work (they constantly make me look good – despite myself.) Michael, Liz, and Artem are making sure the Districts are ready for 2024, and William has worked hard to make our meetings run smoothly. Joe has created District brochures that involved a ton of work and serve as a very useful template moving into the coming years and Francisco and Sage have mapped out what is going to be a very successful 2024 education schedule.
In addition, the leaders of all 8 of our Districts are working hard to provide value to our members. Adding to this great team is a cadre of seasoned instructors who provide excellent education to the next generation of commercial real estate professionals. In September the Miami District, the Southwest District, and the West Coast District held socials where professionals mixed and mingled over great food and drinks.
I had the pleasure of visiting 22 students at the first Foundations course taught (by our own Blaine Strickland) on the campus of Bethune Cookman College. The Central District went all out to host these students at a well-attended social at Hard Rock Daytona Beach. The North District President, Matthew Lehman, and I had an opportunity to speak about the benefits of the CCIM network to a couple dozen CRE professionals in Gainesville at the Gainesville Alachua County Board of Realtors Commercial Council. There is a lot of enthusiasm there and Michael is arranging for a brief STDB course there in November.
The North District also hosted a CI 101 course on Jacksonville Beach where Soozie and Robin taught 28 bright students while overlooking the Atlantic. Matthew arranged for a private social event on the beach where a dozen local professionals mixed and mingled with the students and the instructors. 18 students were ready to take Foundations in Tallahassee until Hurricane Idalia changed the Panhandle District's best-laid plans.
Panhandle District President James Watts and District Secretary Tracy Waters are diligently working on an alternative date later this year. Wow! In my 14+ years of involvement with the FL Chapter of CCIM, I have never seen this much activity throughout the State of Florida. Our members, current and soon-to-be, are hungry to get involved and share knowledge, and make deals with each other. Our volunteer leaders are the reason this is happening and all I can say is THANK YOU for making my job easy. I am sure I have left out someone who deserves recognition — forgive me in my old age.
Rick Gonzalez, CCIM, ALC
2023 FLCCIM Chapter President

TECHNOLOGY UPDATE
Search CCIM members' commercial real estate listings by location, type, price, sq. footage and more using our Property Listings feature, powered by RealNex.
LATEST NEWS
Rick Gonzalez, CCIM, ALC Time flies when you are having fun. My 68th birthday came and went peacefully. I...