CCIM
CCIM stands for Certified Commercial Investment Member, and its members are recognized as experts in the disciplines of Commercial & Investment Real Estate.
"Come for the pin, stay for the networking!"
OUR MISSION
The mission of the Florida CCIM Chapter is to provide the highest quality marketing and networking opportunities, services, and education that will enhance our members' ability to conduct business successfully.
To assist with becoming a CCIM, we have several Chapter Scholarships available to apply for using our online Scholarship Applications.
8 DISTRICTS
The Florida CCIM Chapter is comprised of 8 districts – North, Panhandle, Central, West Coast, East Coast, Southwest, Ft. Lauderdale-Broward, and Miami-Dade/Monroe – serving the entire state of Florida.
FIND YOUR DISTRICT
JOIN NOW

CHAPTER PRESIDENT'S MESSAGE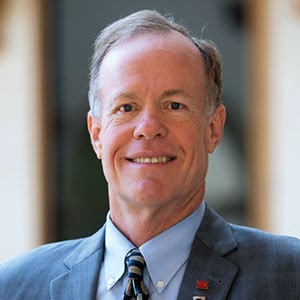 Stephen R. Rigl, CCIM, SIOR
Congratulations to our newest CCIM Designees from Florida who passed the recent CCIM exam in Chicago!
We are pleased to welcome them to the Florida Chapter and to participate in CCIM District and State events. There is an interesting array of talent in this group from all over our state and we all look forward to doing business together in the future.
Here are some highlights from Florida CCIM Chapter this fall:
New Designees pinned in Chicago – 16 in Florida and 1 from Puerto Rico and 1 from Nassau, with a total of 157 new CCIMs pinned in Chicago from throughout the country.
Chicago CCIM Institute Governance Meeting elections in October resulted in CCIM Institute Board of Directors positions for Tina Marie Eloian, CCIM; Jose Maria Serrano, CCIM; Soozi Jones Walker, CCIM; and Adam Palmer, CCIM – congrats to these great leaders from Florida CCIM Chapter!
Two National Endowed Scholarships were funded by Florida CCIM Chapter and CCIM Foundation in honor of Chere Roane, CCIM, Past Florida CCIM Chapter President and Robin Webb, CCIM, Past CCIM Institute President and Florida CCIM Chapter President.
Chapter Officer Training was a great success last week in Winter Park – about 30 leaders from around the state participated with the incoming Leadership Team led by 2023 President Rick Gonzalez, CCIM, and President Elect Liz Menendez, CCIM.
Plan to attend the 2023 CCIM Winter Meetings in January in Orlando to kick off our 2023 with a bang – great weather, more fabulous events and more business to conduct together. Looking forward to seeing everyone there – stay tuned for more info on the 2023 schedule!
Stephen R. Rigl, CCIM, SIOR
Florida CCIM Chapter President

TECHNOLOGY UPDATE
Search CCIM members' commercial real estate listings by location, type, price, sq. footage and more using our Property Listings feature, powered by RealNex.
TWITTER FEED
FLCCIM
@CCIMFlorida
The prerequisite to CI 102-104, this course will provide you with a foundation of practical financial analysis skil…
https://t.co/iDdhpdxXEA
LATEST NEWS
Miami Association of Realtors signed a bilateral agreement with CCIM Institute during the 2022 NAR NXT Conference & Expo....

Reed Fischbach was among several awarded agriculture recognition at the annual Salute to Agriculture luncheon held at the Charlie...

At the CCIM Annual Governance Meetings in Chicago this October 2022, four (4) members of the Florida Chapter were...