CCIM
CCIM stands for Certified Commercial Investment Member, and its members are recognized as experts in the disciplines of Commercial & Investment Real Estate.
OUR MISSION
The mission of the Florida CCIM Chapter is to provide the highest quality marketing and networking opportunities, services, and education that will enhance our members' ability to conduct business successfully.
To assist with becoming a CCIM, we have several Chapter Scholarships available to apply for using our online Scholarship Applications.
8 DISTRICTS
The Florida CCIM Chapter is comprised of 8 districts – North, Panhandle, Central, West Coast, East Coast, Southwest, Ft. Lauderdale-Broward, and Miami-Dade/Monroe – serving the entire state of Florida.
FIND YOUR DISTRICT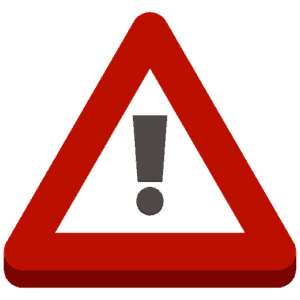 ATTENTION CCIM MEMBERS
Changes have been made to the CCIM Institute's (national) website (https://www.ccim.com). Please access their website and update your login information.
TECHNOLOGY UPDATE
Search CCIM members' commercial real estate listings by location, type, price, sq. footage and more using our Property Listings feature, powered by RealNex.
TWITTER FEED
FLCCIM
@CCIMFlorida
We want to hear from you! Tell us about an awesome deal you've closed, an online event you've attended, and more. S…
https://t.co/fZnYkfkIqw
LATEST NEWS
Florida CCIM Chapter and Florida Realtors succeeded in moving some of its agenda items forward: The $92.2 billion budget...

The Florida CCIM Chapter is proud to offer scholarships for the CCIM designation program to further our commitment to...

Presentation: "Advocating for a Fair Market Valuation of Taxpayers' Property" Presented By: Sabrina W. Robinson, Esq. View Slides:



Chapter President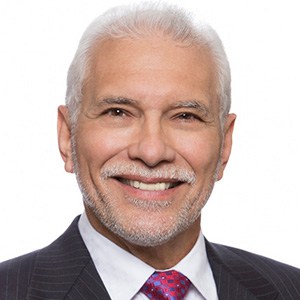 Terry T. Torres, CCIM
SLC Commercial Bird Realty Group, Inc.
Office: (772) 778-2131
Mobile: (772) 473-7685
Fax: (772) 220-4585
Send E-mail
CHAPTER PRESIDENT'S MESSAGE
2020 Chapter Presidential Message
Every CCIM member has felt the pain of the last three months. The impact of COVID-19 has forever changed our lives, taken loved ones from us, and stoked new fears. June 1st saw an official count of deaths in the United States ascribed to COVID-19 surpassing 100,000. This week we watched from the relative safety of our homes the growing unrest in our country boiling over from the frustration and anger over the tragic and unnecessary deaths of George Floyd and other African Americans spilling over into destruction and violence in communities across our country.
As great as our ideals of freedom, justice, and equality may be, the pandemic and race-driven murders reveal a crack in the fabric of our society that requires healing. From the marked disparities in COVID-19 illness and death across racial, ethnic, and economic divides, to the unrelenting burden of systemic racism, we cannot continue to expect incremental change and the goodwill of the majority to solve a multi-generational problem.
This raises the question of, what can we do? We must do more than protest. We have an opportunity as individuals and CCIMs to construct a microcosm of the society in which we wish to live, but principles only become meaningful if they are acted upon.
It is difficult to be resilient in the face of devastation, but I believe as difficult as this moment in time is, as troubled as our world may seem, there is hope. I trust that we can do better to affect positive change. As I pause to take a deep breath and a deep look at what's happening in major cities in our country and our neighborhoods, I am dedicated to be a better listener and ask, how can I do better, how can I help, what can I learn from this moment from our young practitioners, when division and misunderstanding are rampant, to make CCIM a model for a just and equitable learning community that prepares the next generation as leaders for a new and better world.
CCIMs are adept at problem solvers and never hesitate to take action to make a difference through effective leadership. Many of us are asking what we can do to foster healing and make a difference during these challenging times. Five months into my Florida Chapter presidency, I realize that I am on the steep end of what appears to be an exponential learning curve. It is incumbent on me to grasp this learning opportunity to use as a springboard for positive change. I am proud to be an American, a CCIM, proud to be associated with all of you, and proud to be a member of the Florida Chapter leadership team.
Yesterday, I articulated with my leadership team and 2021 leadership nominees that it is a time for a dialogue to be mindful of what's happening around us. Some of our youthful CCIMs have expressed frustration in CCIM leadership, the high cost of educational offerings, the difficulty in attaining the designation, and the prospect of having a single company dominate commercial listings, information, and sales.
In this time of uncertainty, please remember that CCIM was founded to provide education for commercial practitioners. We have seen how education changes our lives and the world. We have much to learn from this Chapter. It is challenging and filled with hope and opportunity. I hope you will share with me what you are learning during this time, the questions you are asking, and join me to make CCIM and the world a better place.
Recently Florida Realtors® announced plans to adjust the scheduled August summer meetings at Rosen Shingle Creek to a virtual meeting schedule. We had planned to celebrate together in Orlando, but this moment in time calls for conversation and introspection. I am considering scheduling the August CCIM BOD meeting at a venue in Vero Beach followed by a virtual GMM to allow members to participate on Zoom Meeting. I believe that people are anxious to get out to a safe venue, particularly near the beach. Vero Beach, Indian River County has had only 144 COVID-19 cases to date as of June 4th, one of the lowest rates in the state. We have beautiful waterfront venues including the Vero Beach Hotel and Villas, and Coste de Este, Gloria Estefan's hotel that has dining, conferencing, and outdoor venues and we can negotiate for the lowest summer rates. Perhaps even have a family day where we can get together on the outside deck and the beach with spouses and children.
I would appreciate feedback from all of you. Vero Beach is a tightly knit community with no protests. Citizens universally observe social distancing guidelines voluntarily. Beaches, hotels, and restaurants are open as we have commenced Phase II of State reopening guidelines. It is a 2 1/2 hour drive from Miami and Tampa, 1 1/2 hours from Orlando, and a 3-hour drive from Jacksonville. It would be a breath of fresh air for all of us. I believe this is the right decision with our members joining us online. We could add an online course and dinner for our new designees. I hope you will find this an opportunity to spend time with your CCIM leadership and your families, and to remember what makes us so special.
Sincerely,
Terry T. Torres, CCIM
Florida CCIM Chapter President 2020