CCIM
CCIM stands for Certified Commercial Investment Member, and its members are recognized as experts in the disciplines of Commercial & Investment Real Estate.
"Come for the pin, stay for the networking!"
OUR MISSION
The mission of the Florida CCIM Chapter is to provide the highest quality marketing and networking opportunities, services, and education that will enhance our members' ability to conduct business successfully.
To assist with becoming a CCIM, we have several Chapter Scholarships available to apply for using our online Scholarship Applications.
8 DISTRICTS
The Florida CCIM Chapter is comprised of 8 districts – North, Panhandle, Central, West Coast, East Coast, Southwest, Ft. Lauderdale-Broward, and Miami-Dade/Monroe – serving the entire state of Florida.
FIND YOUR DISTRICT
JOIN NOW

CHAPTER PRESIDENT'S MESSAGE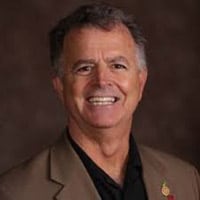 Rick Gonzalez, CCIM, ALC
In 2022, I had the distinct pleasure of working alongside our Executive Committee members, Stephen Rigl, Chepe Serrano, Liz Menendez, Michael Hinton, Francisco Jaramillo, William Wilson, Paula Clair Smith and Artem Nashman as we sought ways to provide better service to our members. Midyear we added to this Committee by elevating Joe Pelayo to the new position of Vice President of Marketing. Joe Pelayo continues to spread the word about why one should hire a CCIM. The Executive Committee, the leaders of our 8 Districts, the volunteers who served on numerous committees, and last but not least, the best administrator we have ever had, FAM, are the glue that hold the FL Chapter together. We are blessed that Mary Kay Brickey nudges, cajoles, and reminds me of the many things I forget each week and to her the FL Chapter is very grateful.
The FL Chapter's success is reflected in the fact that we are the largest Chapter in the CCIM family and in the following accomplishments (this is not a comprehensive list; there are too many to list in this brief message):
12 Core Courses were held throughout the State with a net profit of over $31,000
Chapter Sponsorships brought in over $22,000 to the Chapter – our major sponsors included RealNex, Miami REALTORS Commercial, RockVal, CompStak, Maguire Eminent Domain Attorneys, Social Stack Pro and The FitBiz CPA
Commercial Real Estate Outlook conferences were held in Miami, Tampa, Ft. Lauderdale, and Orlando
The FL Chapter reinvigorated our relationship with Florida Realtors and local Realtor Boards
Chapter leaders attended the National Association of Realtors EXPO in Orlando in November
Chapter and District leaders attended CCIM Institute meetings in Chicago and Charlotte and 7 FL Chapter members were appointed to the Institute Board of Directors
16 new designees from Florida were pinned in Chicago
15 new designees from Florida were pinned in Charlotte
Chapter and District leaders attended Chapter Officer Training in Nashville
Live socials were held in numerous locations throughout the Districts
FL Chapter members raised considerable funds for hurricane disaster relief with the guidance of Adam Palmer
Florida's wonderful weather and business friendly environment will continue to beckon new Floridians from throughout the US and abroad. CCIMs are uniquely equipped with the skills needed to accommodate this growth and to continue adapting our practices and our skills to better serve our clients. In our collective effort to improve the FL Chapter and give back to our members, in 2023 we will strive to:
Hold 12 Core Course in 2023 with at least one Core Course in each of our 8 Districts, many of which will be held at a local Realtor board office
Improve our social media presence with the assistance of our newest sponsor – Social Stack, our expanded social media committee and our Vice President of Marketing
Invigorate a new generation of CRE professionals by improving our relationships with universities
Build on our relationships with other CRE organizations, with Florida Realtors and with the National Association of Realtors with educational offerings, CRE receptions at our January/ August meetings, and attendance at other CRE events
We need your input! The value of the CCIM designation is demonstrated by the tremendous accomplishments of our designees and the FL Chapter wants to highlight your success. Send news of your deals, your events, and your professional accomplishments to Joe Pelayo and our administrator Mary Kay Brickey, they will see to it that the news gets spread. And don't hesitate to reach out to me with your ideas on how we can continue to improve the FL Chapter.
Looking forward to 2023!
Rick Gonzalez, CCIM, ALC
2023 FLCCIM Chapter President

TECHNOLOGY UPDATE
Search CCIM members' commercial real estate listings by location, type, price, sq. footage and more using our Property Listings feature, powered by RealNex.
TWITTER FEED
FLCCIM
@CCIMFlorida
The prerequisite to CI 102-104, this course will provide you with a foundation of practical financial analysis skil…
https://t.co/iDdhpdxXEA
LATEST NEWS
New Florida Estimates Show Nation's Third-Largest State Reaching Historic Milestone Source: https://www.census.gov/newsroom/press-releases/2022/2022-population-estimates.html After a historically low rate of change...

United State Census Bureau released 2022 National and State Population Estimates Source: https://www.census.gov/newsroom/press-releases/2022/2022-population-estimates.html After a historically low rate of...

Miami Association of Realtors signed a bilateral agreement with CCIM Institute during the 2022 NAR NXT Conference & Expo....