CCIM
CCIM stands for Certified Commercial Investment Member, and its members are recognized as experts in the disciplines of Commercial & Investment Real Estate.
OUR MISSION
The mission of the Florida CCIM Chapter is to provide the highest quality marketing and networking opportunities, services, and education that will enhance our members' ability to conduct business successfully.
To assist with becoming a CCIM, we have several Chapter Scholarships available to apply for using our online Scholarship Applications.
8 DISTRICTS
The Florida CCIM Chapter is comprised of 8 districts – North, Panhandle, Central, West Coast, East Coast, Southwest, Ft. Lauderdale-Broward, and Miami-Dade/Monroe – serving the entire state of Florida.
FIND YOUR DISTRICT

IN FOCUS
Florida Realtors® PAC had an excellent fundraising year in 2018:
Raising $3.9 million
750 Major Investors
34% of our members participating in the PAC. It's the most ever raised in one year and the most major Investors we've ever had in Florida!
In addition, 2018 was one of our most successful years on the advocacy side, producing a number of electoral victories that will make a huge difference for Realtors® and homeowners in Florida.
There is no better time than now to invest in Florida Realtors® PAC. You can contribute as little as $20 to be considered a "participant" in the PAC. To invest, simply go to http://www.floridarealtors.org/invest to quickly and easily support your profession!
INVEST NOW
LATEST NEWS
Logo credit: Alabama Center for Real Estate (ACRE) 2019 Florida CCIM Chapter Global Commercial Alliance –The US Golden Triangle:...

Original Source: https://www.connect.media/qa-south-florida-industrial-market-continues-evolution/?pid=f402d065-7863-43cf-a903-751737e79a1c Q&A: South Florida Industrial Market Continues Evolution More than 3.4 million square feet of industrial and flex...

OFFICIAL EVENT PAGE DATE/TIME Tuesday thru Thursday, August 20-22, 2019 DESCRIPTION Florida CCIM Chapter Summer Meetings & Florida Realtors 2019...



Chapter President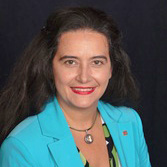 Tina Marie Eloian, CCIM
Florida Commercial Group
Office: (813) 935-9600
Cell: (813) 997-4321
Send Email
CHAPTER PRESIDENT'S MESSAGE
Florida CCIM leaders were recently welcomed to the 2019 Global Business Summit at Barber Motorsports Museum in Leeds, Alabama.  Being supportive of the Alabama Chapter, Florida CCIM members attended the event.  Florida CCIM membership goes beyond the state lines when it comes to business relations, education and networking amongst our fellow CCIMs.  A few of us travelled from Florida to Alabama to support chapter members as they were inducted as the President & BOD for a new Asian Real Estate Association of America (AREAA) Chapter in the State of Alabama.
Furthermore, regarding international relations, the Florida Chapter this year created its first ever Global Alliance task force to represent global affiliation right here in the State of Florida! The Florida CCIM Chapter is presenting its 1st Annual Port Conference coming up October 3rd and 4th, 2019 at to be held at the Port in Brevard County.  This conference will have industry leaders speaking on "Ports, Rails, Air and Transportation", very important factors in our commercial and residential industry; therefore, being educated on such issues is a huge benefit for our members. The Florida CCIM Chapter has taken on this conference to educate members, affiliates and professionals. Look forward to seeing you at the conference- Save the Date- it's a must attend for our members!
Some positive notes to mention as we are finish our midyear 2019 with a bang:
We've had a phenomenal mentorship program begin with 16 new mentees and mentors!
Our Legislative and RPAC endeavors are being posted in a timely manner to our membership and on the web for full throttle education on all legislative affairs!
Our educational classes are going extremely well and hitting all-time highs!
We've had more applicants to leadership positions than ever before!
Our communications, FLCCIM.com website and social media has had more Likes, Clicks and Open rates! Membership is sending posts of in Deals being closed and Deals amongst members!
Collaboration seems to be our middle name with district to district! Kudos to all the districts leadership and members— keep up the good work!
Coming into the summer, it's been a hot one for me and I've taken to the beaches and pool with my little one to cool off.  Hopefully you'll try to take a break and enjoy family and friends as we roll into summer— Get prepared for a busy Fall- we have the San Diego CCIM Institute Conference coming up (October 12), CCIM Florida Chapter Conference in Orlando in August, and Leadership Training will be right around the corner both with the Institute and the chapter!  It will be a fun, exciting and educational ride until the end of the year so get prepared for the journey by taking a much-needed summer break. 🙂
See you all real soon,
Tina Marie Eloian, CCIM
Florida Chapter CCIM President, 2019
#1 CCIM Global Chapter Florida 2017