CCIM
CCIM stands for Certified Commercial Investment Member, and its members are recognized as experts in the disciplines of Commercial & Investment Real Estate.
OUR MISSION
The mission of the Florida CCIM Chapter is to provide the highest quality marketing and networking opportunities, services, and education that will enhance our members' ability to conduct business successfully.
To assist with becoming a CCIM, we have several Chapter Scholarships available to apply for using our online Scholarship Applications.
8 DISTRICTS
The Florida CCIM Chapter is comprised of 8 districts – North, Panhandle, Central, West Coast, East Coast, Southwest, Ft. Lauderdale-Broward, and Miami-Dade/Monroe – serving the entire state of Florida.
FIND YOUR DISTRICT
TECHNOLOGY UPDATE
Search CCIM members' commercial real estate listings by location, type, price, sq. footage and more using our Property Listings feature, powered by RealNex.
TWITTER FEED
FLCCIM
@CCIMFlorida
One of #CCIM's most innovative core courses, CI 102 shows you how to deploy "big data" and the most advanced digita…
https://t.co/vlG4QDcixQ
LATEST NEWS
I will start by wishing you all many blessings in the New Year and that you remain safe and healthy....

Agora Real Estate Group President and Commercial Advisor Elias G. Patsalos, CCIM, recently represented the tenant in a long-term,...

Webinar: "FLCCIM Lunch & Learn" (01/12/2021) View Webinar Video: Alternative video link: https://bit.ly/2MVBceB Documents: Webinar Presentation Slides 2020 Naughty...



Chapter President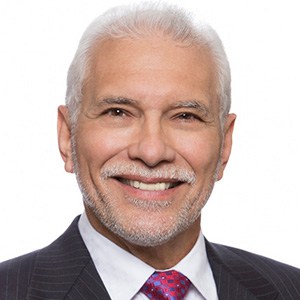 Terry T. Torres, CCIM
SLC Commercial Bird Realty Group, Inc.
Office: (772) 778-2131
Mobile: (772) 473-7685
Fax: (772) 220-4585
Send E-mail
CHAPTER PRESIDENT'S MESSAGE
Gratitude – President's Final 2020 Message
I cherish the joy of little things. Remarkable things come in packages of all sizes. As we head into the year-end, I send you my gratitude. I hope you find joy in the world and your CCIM community, support in the strength of family, and bounty in the wonderful country we are dedicated to honor and protect.
This year, I am particularly grateful for:
Our CCIM Leaders, team members, and volunteers who have adapted through extraordinary circumstances to continue the work of the CCIM Florida Chapter.
Our Passionate member supporters who have attended and participated in our meetings and events, both virtual and live, You are family to me.
Our ability to help our members connect, keep in touch, and successfully conduct business in the face of a pandemic.
The many tools, educational and informative seminars we were able to host for our members and guests.
Our professional staff at FAM and my CCIM 2020 Leadership Team that provide inspiration and sustenance for our souls.
Gratitude is the lens that helps me see things that do not make it onto my daily "to do" list. It enables me to shine the spotlight on the many people that have assisted and contributed to the success of the Chapter and my personal well-being.  Take time for the simple things in life. Smell the roses, the coffee in your morning brew, the bread baking in the oven, or the aroma of the new-car smell. Robert Emmons, author writes, "The humble person says that life is a gift to be grateful for, not a right to be claimed." 2020 has been a remarkable year and I acknowledge and thank each of you for your generous support as it has strengthened me and increased my social bonds.
I send hugs and love to all of you and your families and sincere wishes for a Safe, Prosperous, and Joyous Holiday Season and New Year!
Terry T. Torres, CCIM
Florida CCIM Chapter President 2020