CCIM
CCIM stands for Certified Commercial Investment Member, and its members are recognized as experts in the disciplines of Commercial & Investment Real Estate.
OUR MISSION
The mission of the Florida CCIM Chapter is to provide the highest quality marketing and networking opportunities, services, and education that will enhance our members' ability to conduct business successfully.
To assist with becoming a CCIM, we have several Chapter Scholarships available to apply for using our online Scholarship Applications.
8 DISTRICTS
The Florida CCIM Chapter is comprised of 8 districts – North, Panhandle, Central, West Coast, East Coast, Southwest, Ft. Lauderdale-Broward, and Miami-Dade/Monroe – serving the entire state of Florida.
FIND YOUR DISTRICT
LATEST NEWS
Eshenbaugh Land Company's President William Eshenbaugh, ALC, CCIM, and Principal Ryan Sampson, ALC, CCIM, have both received the NAR...

Chapter President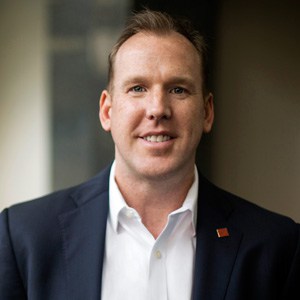 Adam Palmer, CCIM
LandQwest Commercial, LLC
Office: (239) 333-2507
Mobile: (239) 898-8686
Fax: (866) 466-5629
Send Email
CHAPTER PRESIDENT'S MESSAGE
My fellow CCIMs,
As the Florida air begins to cool, one knows that the holiday season is near. The holiday season oft brings families closer and the CCIM family is especially on my mind these days. Hurricane Michael broached the Florida Panhandle on October 10th, leaving devastation behind and adversity ahead. There were many members of the CCIM Family that were affected by the storm and I hope that we can assist them in a substantial way. Having faced this adversity myself in the past, I know that it can be a great challenge in having your family displaced from your home and piecing your lives back together. Yet still, needing to satisfy the needs of your clients while also dealing with the influx of demand for the short-term space that is needed to rebuild a community. The Florida CCIM Chapter has created a GoFundMe campaign specifically intended to assist the affected CCIMs of this area. You can access it here: https://www.gofundme.com/ccims-affected-by-hurricane-michael
Any donation that you can make is greatly appreciated.
On the same day that Michael was wreaking havoc in Florida, the CCIM Institute was completing its last day of their 2018 Global Conference in Chicago. There, we had 12 CCIM Candidates sitting for the Comprehensive Exam. I am proud to announce that all 12 individuals are now pinned. You can note these new designees herein and I encourage you to reach out and congratulate them.
I am particularly amazed with Christopher Clubbs, CCIM from Lynn Haven, Florida. Chris sat through the 5-hour exam while his and his family's homes were battling Michael a thousand miles away. Chris prevailed with the exam, dined with us that night and puzzled his way towards flying home the next day. Upon Chris's return to the Panhandle, he engaged in all that he could do to assist, including driving a fuel tanker across the State in hopes of returning home with the much-needed gasoline.
In this instance, Chris exemplified what all CCIMs should be. A well-educated professional with the transactional experience to match and the ever-important desire to assist clients and the community in the best way that we can.
Congratulations to our new Designees. Welcome to our new Chapter Members. And 'hang-in-there' to our family in the Panhandle. We are here for you and better days are ahead for all.
Sincerely,
Adam Palmer, CCIM
Principal & Managing Director