CCIM
CCIM stands for Certified Commercial Investment Member, and its members are recognized as experts in the disciplines of Commercial & Investment Real Estate.
OUR MISSION
The mission of the Florida CCIM Chapter is to provide the highest quality marketing and networking opportunities, services, and education that will enhance our members' ability to conduct business successfully.
To assist with becoming a CCIM, we have several Chapter Scholarships available to apply for using our online Scholarship Applications.
8 DISTRICTS
The Florida CCIM Chapter is comprised of 8 districts – North, Panhandle, Central, West Coast, East Coast, Southwest, Ft. Lauderdale-Broward, and Miami-Dade/Monroe – serving the entire state of Florida.
FIND YOUR DISTRICT
TECHNOLOGY UPDATE
Search CCIM members' commercial real estate listings by location, type, price, sq. footage and more using our Property Listings feature, powered by RealNex.
LATEST NEWS
Webinar: "FLCCIM Lunch & Learn with Brian Bailey" (10/13/2020) Agenda: Topics: The National and Florida Economies and CRE: the...

The Hank Thompson Award originated in 1990 in honor of Henry E. Thompson, President of the Florida CCIM Chapter...

Agora Real Estate Group President and Commercial Advisor Elias G. Patsalos, CCIM, recently represented the tenants in 3 long-term...



Chapter President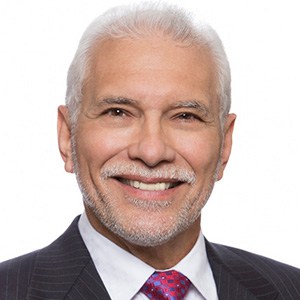 Terry T. Torres, CCIM
SLC Commercial Bird Realty Group, Inc.
Office: (772) 778-2131
Mobile: (772) 473-7685
Fax: (772) 220-4585
Send E-mail
CHAPTER PRESIDENT'S MESSAGE
2020 Chapter Presidential Message
The last few months, there have been many ups and downs with a few moments of clarity followed by moments of confusion.There is a lot of anxiety and nervousness due to the pandemic. It applies primarily to people of a certain age like me who have a tendency to live in the past. I have 3 daughters and 4 granddaughters and as I watch them mature, I realize that young people have no past and consequently don't have that tendency. In the years to come, they will be at the forefront and serving as our leaders. Our youth does not fear technology as they were born with a computer in their hand and our world is nearly obsolete for them.
COVID-19 has impacted all of us in many ways. For many, our business has been altered and our primary sources of income adversely affected. I am proud of our members working together behind the scenes to push the Florida Chapter forward and am inspired by your creative solutions to address the challenges we face. Our members have had many questions and few answers. This experience has taught important lessons, changed perspectives, and impacted our future in ways none of us could have imagined.
I do not pretend to know what the future holds, but know we can face these challenges together. We are in the midst of leadership training for the Institute and Chapter and your participation and support are critical to your future leaders and the success of the Chapter. We are all in this together. I believe in your commitment as CCIM's and Chapter leaders to lead us successfully into the future.
We look forward to resuming face to face networking and courses and inviting you back to our shared home. I hope and pray that you and yours are safe and healthy and have found balance in the chaos in an effort to weather the storm.
With sincere thanks and appreciation,
Terry T. Torres, CCIM
Florida CCIM Chapter President 2020