CCIM
CCIM stands for Certified Commercial Investment Member, and its members are recognized as experts in the disciplines of Commercial & Investment Real Estate.
OUR MISSION
The mission of the Florida CCIM Chapter is to provide the highest quality marketing and networking opportunities, services, and education that will enhance our members' ability to conduct business successfully.
To assist with becoming a CCIM, we have several Chapter Scholarships available to apply for using our online Scholarship Applications.
8 DISTRICTS
The Florida CCIM Chapter is comprised of 8 districts – North, Panhandle, Central, West Coast, East Coast, Southwest, Ft. Lauderdale-Broward, and Miami-Dade/Monroe – serving the entire state of Florida.
FIND YOUR DISTRICT

CHAPTER PRESIDENT'S MESSAGE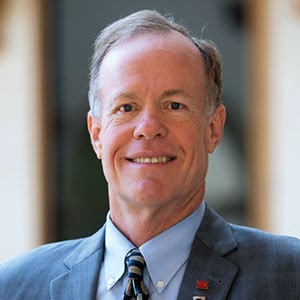 Stephen R. Rigl, CCIM, SIOR
Our Florida CCIM Chapter Leadership is preparing to attend the CCIM Institute governance meeting in Charlotte in early April. There we will gather to hear about the latest developments from the CCIM Institute, meeting the new CEO of the CCIM Institute and discussing the future plans the CCIM Institute has formulated on behalf of its designees.
While in Charlotte our FL CCIM leaders from around the Florida will caucus to refine our plans for the remainder of 2022 and beyond, stay abreast of latest CRE developments around the country, and to finalize plans for our upcoming Logistics Conference in Miami during the summer of 2022.
Our nominating committee for 2023 Florida CCIM leadership will be appointed next month, so please consider applying for leadership roles at the state level. These leadership positions turn over each year, and we really want to have as much youth and diversity among the applicants that we can possibly muster. To qualify for a position is very simple – you must be an active CCIM and have a sincere interest in making CCIM an even better organization for the future! Please visit our website at FLCCIM.COM for information or email/call me at stephenrrigl@gmail.com / 305-546-6933 with questions.
Special thanks to our many volunteers and sponsors for making Florida CCIM Chapter the perennially successful organization it is today! We appreciate everyone for choosing to become involved with our Florida CCIM organization, and for your help, support and insight. For those of you taking a much deserved spring break holiday, stay safe and we look forward to working with you all upon your return. Let's continue to make deals and be successful… see you in Charlotte in April!
Stephen R. Rigl, CCIM, SIOR
Florida CCIM Chapter President

TECHNOLOGY UPDATE
Search CCIM members' commercial real estate listings by location, type, price, sq. footage and more using our Property Listings feature, powered by RealNex.
TWITTER FEED
FLCCIM
@CCIMFlorida
The prerequisite to CI 102-104, this course will provide you with a foundation of practical financial analysis skil…
https://t.co/iDdhpdxXEA
LATEST NEWS
Over eighteen members of the Florida CCIM Chapter Leadership team joined fellow CCIM Chapter Presidents, Chapter Officers, Administrators and...

Everett "Stony" Stonebraker, CCIM, Principal of Passivo Real Estate Investments recently represented the Buyer, Pines of Lanier GP, LLC,...

The Florida Chapter has long been in the lead with CCIM Education. After Licensed Delivery was created and Chapters were...