OUR MISSION
The mission of the Florida CCIM Chapter is to provide the highest quality marketing and networking opportunities, services, and education that will enhance our members' ability to conduct business successfully.
The Southwest District serves the Charlotte, Glades, Lee, Hendry, and Collier counties.
DISTRICT NEWS
John R. Broxson, CCIM, former Missionary, Pastor, Florida Sheriff, member of the Florida House of Representatives and Florida Senator,...

Past President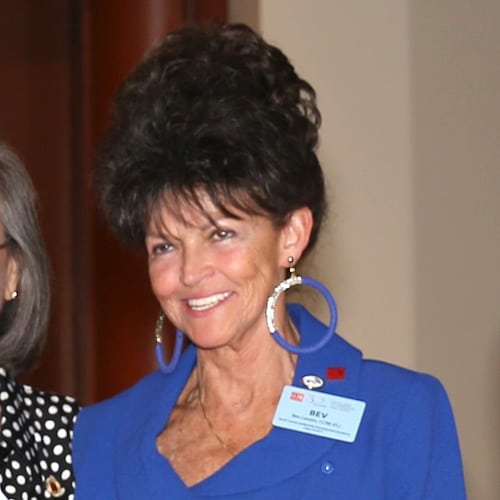 Bev Larson, CCIM, ABR, ASR/CSR, CRS, AHWD, BPOR, TRC, SFR, PSA, CIPS
Lahiana Realty
Office: (239) 281-1290
Mobile: (239) 281-1290
Fax: (239) 210-3788
Send E-mail

DISTRICT PRESIDENT'S MESSAGE
Dear Fellow CCIM's, Loyal Sponsors, Members and Friends, 
As we head into the later part of 2019, I wanted to take a moment to sincerely thank Ron Struthers, the outgoing 2019 SWFL District President for his service. He is a dedicated commercial real estate professional and CCIM supporter. Unfortunately, due to unforeseen health issues, Ron has asked to step down for the remainder of 2019. I ask that we all keep him in our thoughts and prayers. 
Please join us for the remainder of the 2019 membership meetings at the Holiday Inn – Alico Road. 
August 20, 2019
Construction Trends and Beyond (costs, talent, technology and competition in SWFL), Todd Gates/Gate Construction and BJ Brundage/DeAngelis Diamond

 

September 18, 2019
HBK Consultants – New Leasing Standards October 8, 2019 Cigent – Cyber Security
November 20, 2019
Don Gonzales – FIRPTA and Foreign Investors
December 11, 2019
ANNUAL HOLIDAY PARTY and HORSE RACES!
AND 
JANUARY 21, 2020
20th Annual Real Estate Outlook Conference – Hyatt, Bonita Springs More details to follow on how to register!

 
Thank you everyone for your support of CCIM!
Janet Davis, CCIM