OUR MISSION
The mission of the Florida CCIM Chapter is to provide the highest quality marketing and networking opportunities, services, and education that will enhance our members' ability to conduct business successfully.
The Southwest District serves the Charlotte, Glades, Lee, Hendry, and Collier counties.
DISTRICT NEWS
Happy New Year! Great American Realtor Days registration now open, and, event will take place in Tallahassee February 7th-9th....


DISTRICT PRESIDENT'S MESSAGE
Happy New Year Fellow CCIMs, Loyal Sponsors, Members, and Friends.
2020 is here – hard to believe. What will the new decade mean for commercial real estate? What will happen to retail? Will there be a recession? How will everyone adapt to new technology? How will the election affect our markets? These are questions everyone is asking themselves here in SW Florida. Things are thriving but as humans, we can't help but question what might be.
I am honored and grateful to be part of the SW Florida CCIM District and serve as the 2020 President. I hope that we continue to bring everyone that wants to learn about commercial real estate the BEST information, the BEST education and the BEST membership meetings in the state.
Please mark your calendars for the following:
REOC 2020 – A Clear Vision of the Future January 21, 2020 Hyatt Coconut Point
We will be hosting two education classes this year – CI 101 – January 6-9 Royal Palm Coast Realtor Association and CI 102 – June 1-4 Royal Palm Realtor Association
MEMBERSHIP MEETINGS: 3rd Wednesday of the month at the Holiday Inn at Alico Road.
February 19, 2020 Ned Hale,esq. is our speaker
March 18, 2020
April 15, 2020
May 20, 2020
June 17, 2020 We are planning a candidate forum for this month. More details to come.
July 15, 2020 Mid-Year Market Update. More details to come.
August 19,2020
September 16, 2020 Planning a networking event in Naples, FL
October 21, 2020
November 18, 2020
December 9, 2020 Annual Holiday Party and Horse Races
We are a committed group and organization. We believe that commercial real estate will continue to thrive because of the professionals that wear The Pin. We have the knowledge, professionalism and desire for continued learning. Join us.
Thank you all for your support of CCIM.
Janet Davis, CCIM
2020 SW Florida District President


Membership Co-Chair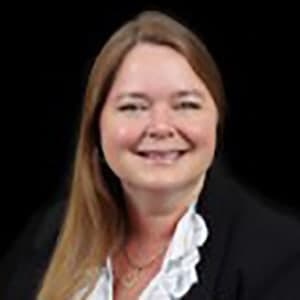 Theresa Blauch-Mitchell, CCIM
Sperry Commercial Global Affiliates
Mobile: (239) 265-2628
Fax: (239) 245-8398
Send E-mail