OUR MISSION
The mission of the Florida CCIM Chapter is to provide the highest quality marketing and networking opportunities, services, and education that will enhance our members' ability to conduct business successfully.
The Southwest District serves the Charlotte, Glades, Lee, Hendry, and Collier counties.
DISTRICT NEWS
On September 28, 2022, Hurricane Ian devastated Southwest Florida and continued wreaking havoc across the State of Florida and...


DISTRICT PRESIDENT'S MESSAGE
Happy New Year Fellow CCIMs, Loyal Sponsors, Members, and Friends.
2022 is here – hard to believe. As a profession and community, we are navigating new normal and great unknowns. Knowing our greatest strength is that we work together as partners in our diverse commercial real estate professions to serve our clients.
I am honored and grateful to be part of the SW Florida CCIM District and serve as the 2022 President. I hope that we continue to bring everyone that wants to learn about commercial real estate the BEST education, the BEST marketing and the BEST networking meetings in the state.
Our 2022 General Membership meetings will generally be held the 3rd Wednesday of the month at the Luminary Hotel Workshop Room off of the lobby from 4:30 PM to 6:30 PM. All are welcome to join us. You don't have to be a CCIM to benefit from our great speakers, deal making educational opportunities. Also consider joining us in at the National CCIM meetings in Charlotte, NC and Chicago.
Please mark your calendars for the following General Membership Meetings, REOC and Networking Socials, State, and National Conferences. Unless otherwise noted, will be held at the Luminary.
Feb 16: Mayor Kevin Anderson and staff will host our district to discuss all the exciting developments occurring in downtown Fort Myers and across our city!
March 23: Our district will host a local CPA and commercial real estate attorney to discuss timely tax and law updates that are critical in 2022
April 7th: CCIM National Governance Meetings, Charlotte, NC
April 25th: join our district for REOC 2022-The Next Frontier: from 7:30 AM to 12 Noon at the Caloosa Sound Convention Center
May 18th: Updates on Ave Maria and The Naples|Marco Island CVB
May 22nd: ICSC CCIM Deal Making Booth, Las Vegas
May TBD: Naples happy hour
June 15th: Updates on regional tourism and the impact of professional sports in the SWFL economy and The Lee County Economic Development Office
July 15th: Commercial Midyear update: retail, office, industrial and land
August 17th: Timely updates on GIS mapping and zoning, key staff from Lee and Collier County.
August 24th: CCIM Board Meetings & Annual Florida Realtors Conference, Orlando
Sept 21st: Developments from SWFL International Airport, Lee County Port Authority and Skyplex
October 19th: Downtown Fort Myers CRA update.
October 12th: CCIM National Conference & Governance Meetings, Chicago
October TBD: Naples happy hour
November 16th: Timely news on Airglades International Airport
December TBD: Annual Horseraces Party-Stay Tuned!
We are a committed group and organization. We believe that commercial real estate will continue to thrive because of the professionals that wear The Pin. We have the knowledge, professionalism and desire for continued learning. Join us.
Thank you all for your support of CCIM.
William A. WIlson, CCIM, CFP®
2022 SW Florida District President



University Outreach Chair
Artem Nashman, CCIM
BrightSun Capital LLC
Office: (239) 275-4922
Mobile: (239) 200-6153
Send E-mail
University Outreach Co-Chair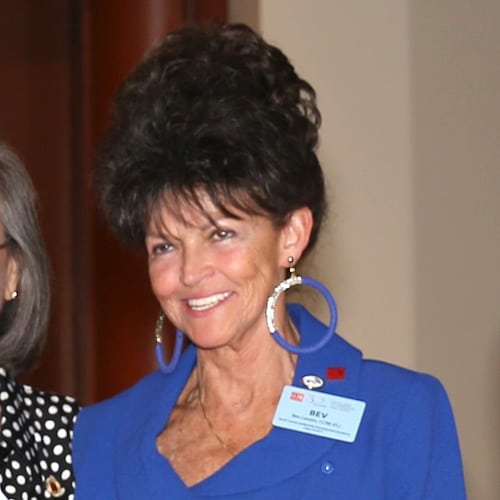 Bev Larson, CCIM, ABR, ASR/CSR, CRS, AHWD, BPOR, TRC, SFR, PSA, CIPS
Lahiana Realty
Office: (239) 281-1290
Mobile: (239) 281-1290
Fax: (239) 210-3788
Send E-mail