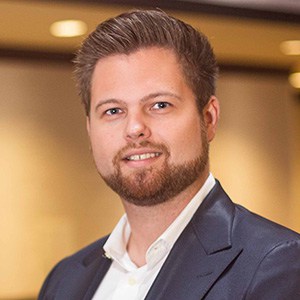 Artem Nashman, CCIM
Title: Business Development Associate
Company Name: Midland Trust
Phone: 239-333-4822
Email: anashman@midlandtrust.com
Artem Nashman has been a Southwest Florida resident for over fifteen years and has been subject to the inner-workings of Commercial Real Estate practically from the very beginning. Artem is a graduate of Florida Gulf Coast University in Finance and Real Estate, Artem spend his twenties providing sales, acquisitions, and leasing services for Land Qwest Commercial. Since 2020 Artem transitioned and leverage his knowledge of working with CRE institutional Investors to start a position with Midland Trust, a Self-Directed IRA Custodian and 1031 Exchange Qualified Intermediary.
Artem operates closely with both our 1031 Exchange and IRA teams. He focuses on identifying new custody service opportunities and expanding Midland's offerings to capture new market share. Artem works with investment sponsors, advisors and fund managers raising capital from investors. Artem's key role is to act as a resource to answer questions about Midland's custody services. He helps simplify the Self-Directed IRA and 1031 Exchange processes. Artem is great at helping an investor understand the rules and process of investing with an IRA. He also excels at helping institutions put together a smooth process to bring on IRA investors.
Artem received his CCIM designation in October 2017 and since then was featured in Commercial Investment Real Estate magazine as Top 10 CCIMs under 30. Since than Artem has held variety different position with Southwest Florida District, Florida Chapter as well as the Institute. These positions include District President, Sponsorship Chair for the Florida Chapter as well as VP of Finance for the upcoming 2022 year.