West Coast CCIM Leads Team in Helping State Representative Pick New Home Office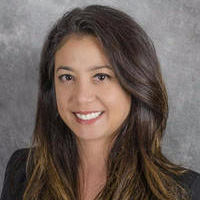 Under the direction of an experienced West Coast CCIM, a local office location has been secured for State Representative Jackie Toledo (H-60).
CCIM West Coast Member Marlene Maseman of the Berkshire Hathaway HomeServices Florida Properties Group (BHHS) worked with follow BHHS CRE pro Bill Roberts. The two were successful in locating a prime space for the District Office at 4035 Henderson Boulevard in the heart of the South Tampa legislative district. The commercial lease provides approximately 1,200 square feet of space including a private office for the Representative and ample room for constituent meetings.
Representative Toledo specifically requested an office location that is convenient for constituents to visit and talk about their concerns and issues. "We think we found the perfect location for Rep. Toledo's District office," Marlene said. "Henderson Boulevard traverses the district, the office is easy to find, and there is ample parking. This will serve her well for the next two years and possibly longer after her freshman term in the Legislature."
BHHS Florida Properties Group is a multi-county commercial and residential real estate company. It is locally owned and has provided real estate services for over 30 years. The company also provides title services, insurance services, and property management throughout its 20+ offices with over 600 professional licensees in seven West Florida counties. The principle corporate office is located in Trinity, near the booming central Pasco County area.