Miami CCIM District Veteran Heads Lee & Associates New Office in Miami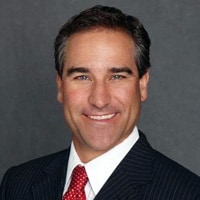 Lee & Associates has added Miami to its national office roster, giving the largest broker-owned commercial real estate firm in North America its third office in Florida. The Miami office, which is located at 7925 NW 12th Street in Miami, will be headed by veteran broker and 4th Generation Miami native Matt Rotolante, SIOR, CCIM, who formerly was Managing Director of the Miami office of Sperry Van Ness (SVN).
"Miami and the Dade County region has always been a crucial location for our national and regional expansion plans," said Lee & Associates CEO Jeffrey Rinkov. "We are very fortunate to have secured Matt and his team in the opening of this office. His knowledge of the Miami and Florida markets are indeed impressive. But more importantly, Matt's track record and his goals for his office—expansion and growth in transaction activity—will provide outstanding inter-office brokerage opportunities for our other offices nationwide and in Canada and our partners in Europe."
According to Rinkov, the addition of Lee & Associates Miami, provides a solid anchor in the Southernmost Office node and provides the ability to bookend the Eastern Seaboard and completing the loop circuit with Manhattan, Orlando, LA, Dallas/Houston, Atlanta, Chicago, and several other major MSA's that have synergy and crossover between ownership, capital and tenant logistics and distribution flows.
Founding Principal Rotolante, who was with SVN from 2009 to 2018, was the Managing Director of the Miami office for eight years. During this time, the broker roster ranged from seven to 15 agents and averaged between $1 million to $2 million in GFI sales. During his CRE career, he has been involved in over $500 million in sale and lease transactions.
A graduate of the University of Miami, where he earned a Bachelors in Finance (1997) and a Master's in Business specializing in Economics (2001). He has also studied New Urbanism at UM's School of Architecture, and currently sits on the Citizen's Board at his Alma Mater. Rotolante also Matt is a longstanding member of the CCIM Institute, the Florida CCIM Chapter, SIOR, NAIOP, NAR; CIASF (Commercial Industrial Association of South Florida), FCBF (Florida Customs Brokers & Forwarders Association) and ICSC.
"We are very excited and honored to be the new Miami office for Lee & Associates. It is the culmination of a lot of hard work and effort by our team of talented individuals. They say, you come to Lee for the deals and stay for the culture," said Rotolante. "The Lee Partnership model will be a refreshing opportunity for Senior Brokers in our marketplace who recognize the value of national branding, dedicated resources and a Top 10 National network to leverage on behalf of the clients, while also having the opportunity to qualify for profit share that ultimately results in the highest net earnings per transaction that our industry can offer."
Lee & Associates Miami joins the other two Florida locations–Lee & Associates Naples-Ft. Myers and Orlando–which follows recent office additions in Seattle, WA; Pasadena, CA; Walnut Creek, CA; Minneapolis, MN and Vancouver, B.C.; Eastern Pennsylvania; Cleveland and Columbus, OH and Houston, Texas.