Florida CCIM Chapter Members Earn Coveted Designation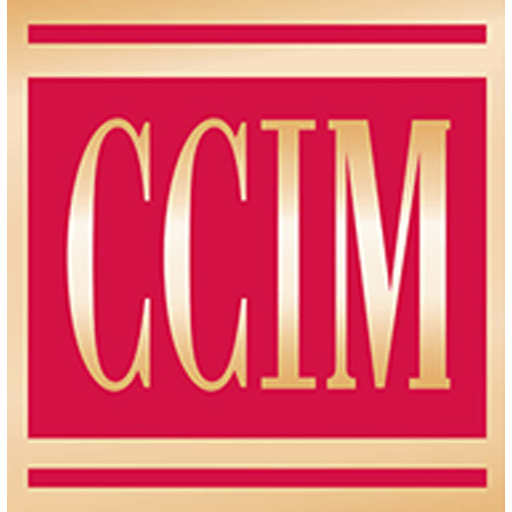 A number of members of the Florida CCIM Chapter have been awarded the Certified Commercial Investment Member designation by CCIM Institute. The designation was awarded during a pinning ceremony during CCIM Institute's recent Fall Governance Meetings and Global Conference in Chicago.
The chapter members were among more than 140+ designees honored by CCIM Institute and their local chapter members at the October event. The new CCIMs have varying years of experience and work in all aspects of the commercial real estate profession. They hail from across the U.S. and Canada.
"It was great to welcome new designees from Florida at the Fall Meetings in Chicago," shares Adam Palmer, 2018 Florida CCIM Chapter President.
"Their determination and commitment are commendable and obtaining this designation is sure to pay dividends in their career," adds Palmer, CCIM, Principal & Managing Director at LandQwest Commercial Real Estate Services.
New Florida Chapter Member Designees are:
Jozef Alhale, CCIM
Amy Guy Calandrino, CCIM
Christopher Clubbs, CCIM
Taraneh Dugas, CCIM
Brandon Kinsey, CCIM
Ali Manekia, CCIM
Andrea Montejo, CCIM
Turner Swann, CCIM
To earn the CCIM designation, commercial real estate professionals must complete more than 160 hours of case-study driven education covering topics such as interest-based negotiation, financial analysis, market analysis, user decision analysis, investment analysis, and ethics in commercial investment real estate. Candidates must also compile a portfolio demonstrating the depth of their commercial real estate experience and pass a comprehensive examination.
Designees were honored at a special reception in their honor following the pinning ceremony and given customized Florida Chapter jackets.  The reception was followed by a special dinner in their honor.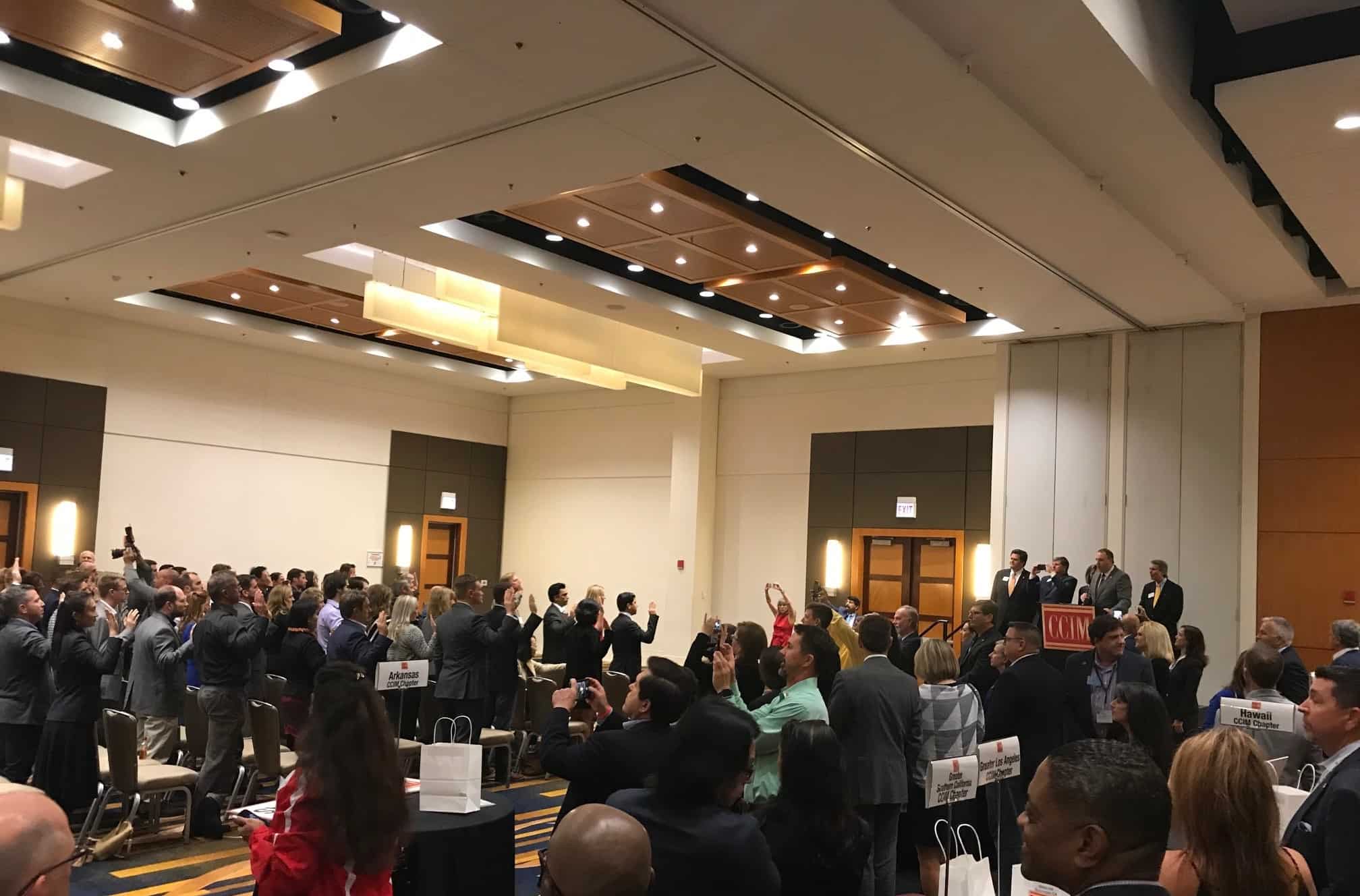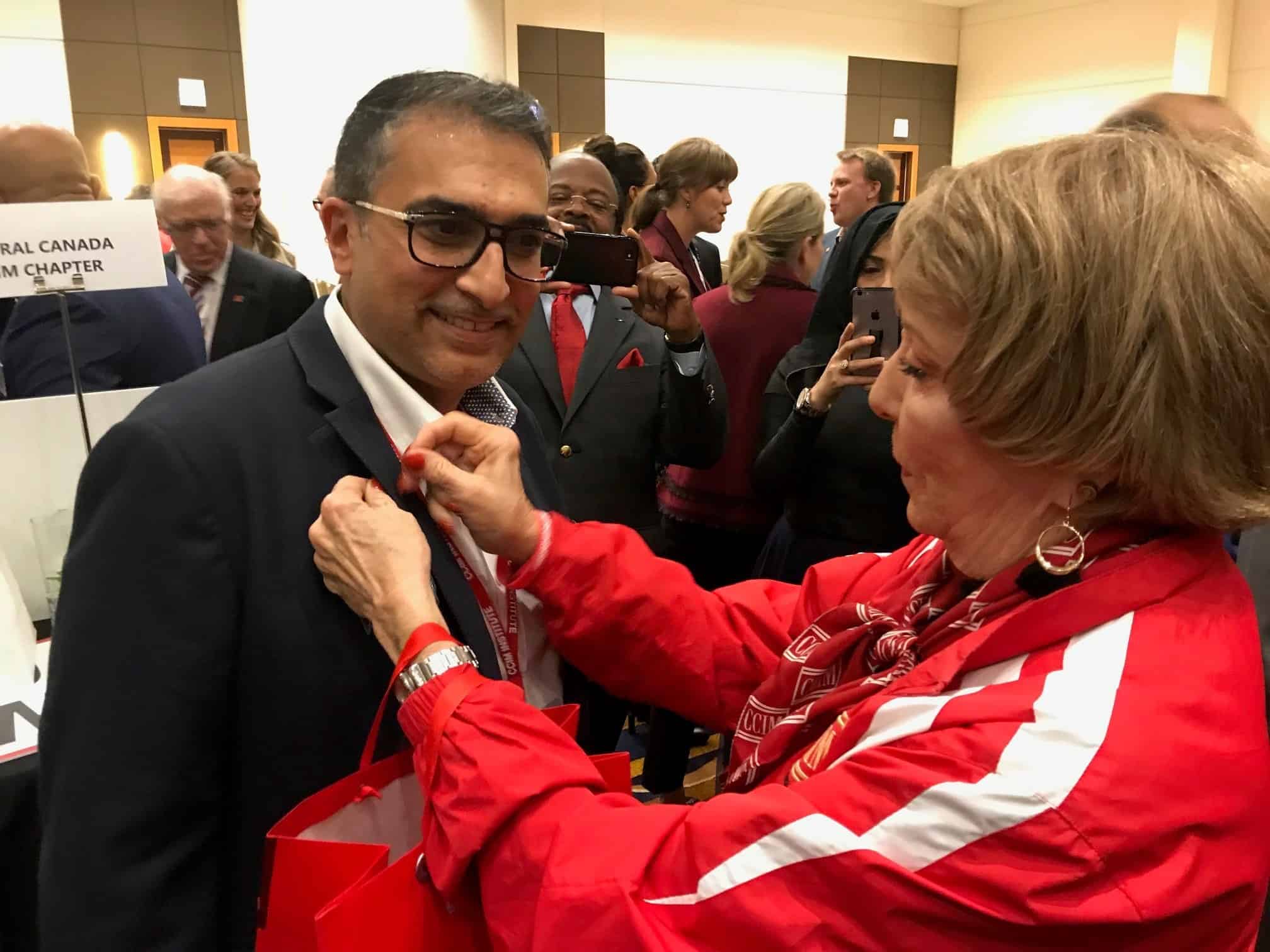 Chere Roane pinning Aliraza Manekia, CCIM