SOLD! — Busy CCIM Sells Margate Office Building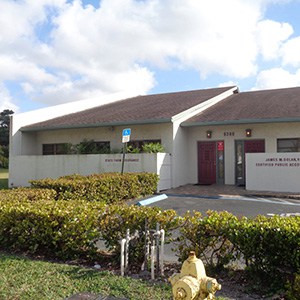 Total Real Estate Consultants, Inc. (TREC), a boutique real estate agency headquartered in Coral Springs, facilitated a sales transaction for Southern Saturnia Investments, LLC to acquire a 3,218 square foot freestanding office building in the city of Margate with great frontage to W Atlantic Boulevard. The sale closed at $590,000 for the property at 6260 W Atlantic Blvd. Margate, FL.
For the listing agent, Joe Pelayo, CCIM, SIOR and broker of TREC, this marks his 5th sale of the year. Pelayo represented the seller while Scott Michaels from Castelli Real estate Services represented the buyer in this transaction. This allowed Pelayo to successfully network and engage in a professional partnership with Michaels to make things happen.
Pelayo is an active member of the Fort Lauderdale-Broward District of the Florida CCIM Chapter, as well as an active participant and supporter of the Chapter's Central District.
Total Real Estate Consultants, Inc. (TREC) is a small family business with a committed team of professionals geared to fulfill the expectations of the most meticulous clientele. Their market area in South Florida includes the cities of Coral Springs, Tamarac, Sunrise, Pompano Beach, Deerfield Beach, Davie, Oakland Park, Margate, Coconut Creek, Weston, Fort Lauderdale, and other surrounding communities along Broward County, Miami-Dade and Palm Beach.
For more than 30 years, Joe Pelayo has been a top producer in leasing and selling Industrial/Office/Commercial properties. His expertise is in the Estate of Florida. Pelayo has also worked as a consultant for international customers, pension funds and private/government investors in Europe, Latin America and the USA.