Dyer-Carbonelli Team of Berkshire Hathaway HomeServices Florida Properties Group Ranked #1 Worldwide in its Network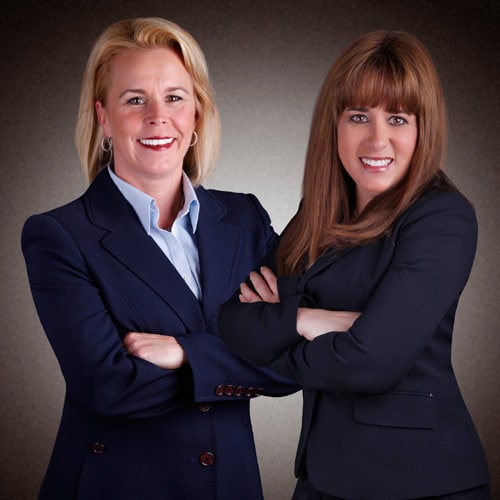 The team, composed of commercial real estate veterans Renee Dyer, CCIM, ALC and Jill Carbonelli, CCIM, specializes in commercial property throughout Pinellas, Pasco and Hillsborough counties
Berkshire Hathaway HomeServices tapped the Dyer-Carbonelli Team of Berkshire Hathaway HomeServices Florida Properties Group as its No. 1 producer worldwide for gross commission income generated in commercial Real Estate.
Accordingly, the team was named to the exclusive Chairman's Circle Diamond club, the network's highest production level. Both honors were announced at Berkshire Hathaway HomeServices's Sales Convention 2019 in Las Vegas.
"We congratulate the Dyer-Carbonelli Team – Renee Dyer and Jill Carbonelli – for these incredible achievements," said Dewey Mitchell, Broker/Owner of Florida Properties Group, itself a member of Berkshire Hathaway HomeServices' Berkshire Elite Circle of Top 50 brokerages. "The two bring a high level of expertise and passion to every transaction. They work hard for their clients and it results in many satisfied customers."
In 2018, the Dyer-Carbonelli Team generated Gross Commission Income of over a million dollars a triple digit increase over 2017.
"We are proud and honored to be named as the top team for commercial GCI in the Berkshire Hathaway HomeServices Commercial Division," said Dyer. "We love the business and applying our expertise for the benefit of our clients."
Carbonelli, 2019 CCIM West Coast District President, anticipates an even more productive year in 2019. "Tampa Bay is one of our nation's top 10 fastest-growing and most popular cities – it has everything," she said. "Such growth is a powerful engine for our areas of expertise, industrial sales and leasing and land for development."

Team Dyer/Carbonelli has contracted three transactions worth over $40 million to close in 2019. "We're off to a great start yet there's no time to rest," said Dyer with a laugh. "We would very much like to repeat as our network's top team for commercial GCI this year."
Berkshire Hathaway HomeServices remains one of America's fastest-growing real estate brokerage networks, with nearly 50,000 agents and 1,450+ offices in 47 states and in Berlin, Germany; London, England; Milan, Italy.