Florida Realtor Humanitarian Recognition for West Coast District CCIM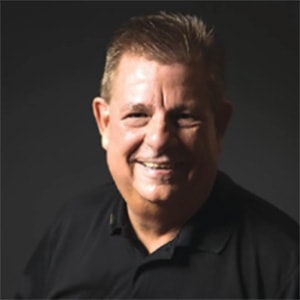 Rick Harris knows the challenges and rewards of raising a son with Down syndrome. Here's how he gives back to the community by pursuing his passion of helping those with disabilities.
Rick Harris, CCIM, GAA, CEO and president of Richard Harris & Associates Inc. in Tampa, is no stranger to the highs and lows of raising a child with Down syndrome.
"My son, David, started with UPAR, now The Arc Tampa Bay, when he was a baby in the infant stimulation program," says Harris. "He's now 38 years old and lives with five other adults in an Arc group home."
Because of this, Harris got involved with the ARC Tampa Bay, serving as 2018 president and now a trustee of the $12 million non-profit that runs housing and educational programming for about 275 children and adults with intellectual and developmental disabilities.
The ARC runs 18 group homes and a 22-unit apartment complex that combined, house more than 150 people. These facilities require remodeling, renting and sometimes buying and selling which made it easier with Harris's real estate expertise.
Read More: https://bit.ly/2t3G8Vp