Linda Daniels, CCIM Gets Deals Done!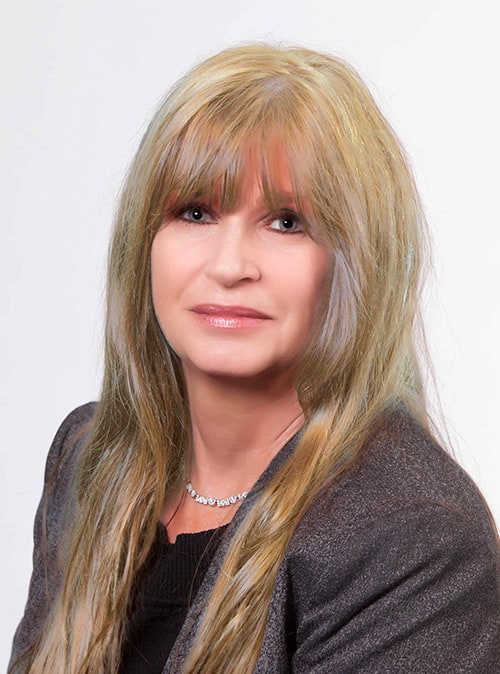 Linda Daniels CCIM, a true Jacksonvillian with whispers of Native American descendancy, recently opened her own commercial real estate agency in St. Augustine. With 20 years of experience, opening her own commercial real estate agency was the logical next step for this motived, no-nonsense, and highly dedicated professional. We had the chance to chat with Linda about her journey into the commercial real estate field, her experience in becoming a CCIM, and how her new agency with a unique business model is sure to make a splash in the commercial real estate market.
Question: How did you get started in the commercial real estate industry?  
Answer: My interest in real estate seemed like a natural evolution from my years of providing in-house accounting services for a specialty contractor in the Jacksonville MSA market and expanding my interest to estimating services. I knew immediately, because of my accounting career, commercial real estate made sense as my second career.
Q: How did you go from commercial real estate professional to CCIM?
A: I've leveraged many years of experience, education, personal attributes of discipline, time management skills, bottom line/no nonsense approach to analysis, understating or plotting a course to achieve results in the commercial real estate world. So, naturally once I achieved the level of broker, CCIM was the next step in achieving the respect, knowledge, and credentials necessary to be successful in commercial real estate. My former business partner, Warren Tyre encouraged me to seek the CCIM designation, which was the best advice I could ever receive. I am so thankful for CCIM and what it brings to those of us who embrace the knowledge and experience of becoming a CCIM.
Q: Why did you decide it was time to open your own commercial real estate agency?
A: Just like real estate, timing is everything and it was time for me to experience a new path and business model by reinventing and challenging myself utilizing life's lessons and the knowledge I gained through my accounting career, former company, and mentor.
Q: What can prospective clients and fellow CREs expect from Linda Daniels & Associates, LLC?  A: A new level of experiences in today's challenging commercial real estate model by looking for opportunities regardless of the current market conditions. There's always an opportunity, sometimes conditions of the market are more challenging, but opportunities are there if we employ our creative nature to seek what's not so obvious. Even in today's pandemic environment, there's no doubt that innovators are already seeking answers to questions we're currently dealing with. You can bet my mind is racing to improvise and overcome by creating new opportunities.
Q: What advice do you have for other CCIMs who might be thinking about opening their own agency?
A: Well, I created a unique business model where I partner with other professionals to deliver entitled land or redevelopment opportunities. But I can say that I believe owning your own firm requires self-discipline, organization, vision, and management skills. I think that understanding your personality makeup and DNA is crucial to success. Through the Myers-Briggs personality test, I learned I have a combination of the basic personality types, so I know my skills and can say with certainty that my personality, commercial real estate experience, and accounting knowledge is the perfect fit for the sort of business model I've created.
Q: Tell us how you perceive the current market conditions in the Jacksonville area and some deals you've worked on.
A: The Northeast and Southeast quadrants of Interstate 95 and County Road 210 in St. Johns County both are about to explode. In the Southeast quadrant I'm delivering an excess of 145 acres of new development this year. The Northeast quadrant is an additional case study in partnership with another fellow CCIM, which encompasses an excess of 70 acres. In St. Johns County, I brokered a 68.5 acre deal, and then I also brokered a deal for a new high school site with fast track development which has an opening date of 2021.
Q: Now that you mention some of the transactions you've worked on, tell us about the recent deal you closed in Orange Park, Florida.
A: This was a perfect redevelopment opportunity on County Road 220 by a Waffle House. The former Sonic site was vacant for several years, when Anthony Goria, P.E. a self-made entrepreneur and friend, realized the value and opportunity in the property. The skills learned from CCIM gave me the knowledge to assess the area and determine the redevelopment opportunity best suited for the area (geographically wedged between Fleming Island and Middleburg). Fortunately for me, Anthony and I had a mutual acquaintance, which is how I became the listing broker and managed the deal. My analysis was right on target, and we successfully negotiated a deal with Waffle House, which closed!
Q: Any parting words before we go?
A: Always say thank you for life and the opportunities God makes available to us. Never take life for granted – definitely a lesson learned from the coronavirus pandemic we're currently facing. And always be thankful for a mentor (Thank you, Warren "Buzz" Tyre!) who helps you achieve your accomplishments in life.
If you'd like to work with Linda on a future deal, please visit www.LindaDaniels.com or call 904.304.7222.


Traducción en español esta disponible:
¡Linda Daniel, Consigue Hacer Los Tratos!
Linda Daniels, CCIM, oriunda de Jacksonville con un toque de descendencia Nativo-Americana, ha abierto recientemente su propia agencia comercial de bienes raíces en Saint Augustine. Con 20 años de experiencia, éste lógicamente era el paso a seguir para una persona tan motivada, práctica, y con un alto nivel de profesionalismo. Tuvimos la oportunidad de charlar con Linda sobre su travesía dentro del campo comercial en bienes raíces, sobre su experiencia en obtener y convertirse en CCIM y de como su nueva agencia es un modelo único en el negocio, seguramente va a causar un fuerte impacto en el mercado comercial de bienes raíces.
Pregunta: ¿Como fueren tus comienzos en la industria de bienes raíces?
Respuesta: Mi interés en bienes raíces fue una evolución natural de mis años de trabajo proveyendo servicios de contabilidad al hogar para una contratista que se especializaba en estadísticas en el área metropolitana de Jacksonville. Mi interés eventualmente se expandió y bienes raíces en el área comercial hiso sentido como mi segunda carrera.
P: ¿Como fue la transición de profesional de bienes raíces comerciales a CCIM?
R: Acumulé muchos años de experiencia, educación, disciplina personal, desarrollo de destrezas para el manejo del tiempo, en fin, un enfoque práctico al análisis, entendiendo y trazando un plan a seguir para obtener resultados en el mundo de bienes raíces comerciales. Así que naturalmente al obtener el nivel de agente, CCIM era el siguiente paso en obtener el respeto, conocimiento y las credenciales necesarias para poder triunfar en el área de bienes raíces. Mi antiguo socio, Warren Tyre, me estimuló a conseguir la designación de CCIM, lo cual ha sido el mejor consejo que he recibido. Estoy muy agradecida por el CCIM y lo que nos brinda a todos los que aceptamos el conocimiento y la experiencia de convertirnos en CCIM.
P: ¿Porque decidiste que era hora de abrir tu propio negocio de bienes raíces comerciales?
R: Igual que en bienes raíces, el tiempo lo es todo y me llegó el momento de experimentar algo nuevo y de reinventarme y trazarme retos utilizando lecciones de vida y el conocimiento acumulado a través de mi carrera de la contabilidad, antigua compañía y socios.
P: ¿Que pueden esperar los posibles clientes y compañeros de Linda Daniel & Associates, LLC?
R: Un nivel nuevo de experiencia en el desafiante mundo del bienes raíces comerciales, un modelo que busca oportunidades no importando las condiciones del mercado. Siempre hay oportunidades, a veces las condiciones del mercado son más retintes pero las oportunidades están si utilizamos la naturaleza creativa de buscar lo que no es obvio. Incluso, en un ambiente pandémico como el de hoy no hay duda que hay individuos que ya están buscando respuestas ha preguntas con las que nos estamos enfrentando. Puedes apostar que mi mente ya esta trabajando para improvisar y superar creando nuevas oportunidades.
P: ¿Que consejos tienes para otros CCIMs que posiblemente están considerando abrir su propia agencia?
R: Yo he creado mi propio modelo de negocio que comparto con otros compañeros profesionales para propagar buenas oportunidades. Puedo decir, que ser dueño de tu propio negocio requiere disciplina, organización, visión y destrezas en administración. Creo que entender tu personalidad y DNA es crucial para triunfar. A través del examen de personalidad Myers-Riggs, aprendí que mi personalidad es una combinación de diferentes tipos de personalidades así que conoce mis destrezas y puedo afirmar que la combinación de mi personalidad y la experiencia en bienes raíces comerciales y contabilidad es perfecta para el modelo de negocio que he creado.
P: Dinos como percibes las condiciones del mercado en área de Jacksonville y algunas transacciones en las que has estado envuelta.
R: Existen áreas importantes cerca de la Interestatal 95 y County Road 210 en el condado de Saint Jonhs. En el sureste tengo 145 acres para un nuevo complejo este año. En el noreste también estamos trabajando con un compañero CCIM que envuelve 70 acres. Muy recientemente, en el condado de Saint Johns, he estado envuelta en por al menos dos transacciones importantes.
P: Coméntanos sobre la transacción que recientemente cerraste en Orange Park, FL.
R: Esta fue una oportunidad ideal en County Road 220 cerca de Waffle House. El antiguo sitio de Sonic estuvo vacante por algunos años cuando Anthony Goria, P.E., hombre de negocios y amigo, vio la oportunidad en la propiedad. Las destrezas obtenidas del CCIM me brindaron el conocimiento para evaluar el área y determinar las oportunidad más apropiadas. Afortunadamente para mi, Anthony y yo teníamos un conocido en común y fue de esta forma que me convertí en el agente de bienes raíces y pude manejar la transacción. Mi análisis fue perfecto y pudimos negociar con éxito con Waffle House y la tracción se completó.
P: ¿Algunas palabras para retirarnos?
R: Siempre doy gracias por la vida y las oportunidad que dios nos brinda. Nunca subestimes la vida por sentado – definitivamente una lección aprendida de la situación actual por la pandemia del coronavirus que estamos enfrentando y siempre agradece a los que te ayudan (gracias Warren "Boss" Tyre) a conseguir los logros en la vida.