CCIM & West Coast District Sponsor Scholarship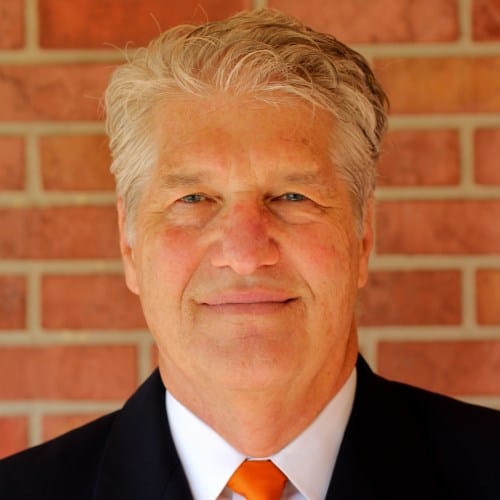 The Florida CCIM West Coast District has been a long time supporter of commercial real estate education. Recently, the district collaborated with James Barnett, CCIM, CPM of J.A. Barnett Realty Group to sponsor two scholarships for Pinellas Realtors Organization members. The goal of the 2020 Foundations for Success Course Scholarship is for the winners to become proficient in commercial real estate. Upon completion of the CCIM Foundations course, the scholarship winners will be reimbursed.
"I have benefitted so much over the years as a CCIM, that to have this scholarship jumpstart someone else's career or improve an already good career is such a privilege," says James Barnett, CCIM, CPM.
The hope pushing this scholarship is that each winner will continue in their pursuit of expertise within the CCIM program and affiliate with the West Coast district professionals.
"CCIM is recognized by lenders and financial institutions as the gold standard in commercial brokerage and management. Being a member of CCIM will give you resources you never knew existed and allow you to do worldwide networking," says James.
One of the two winners* a St. Petersburg native who has been in the real estate industry since 1995, had this to say,
"I believe that knowledge is a powerful thing. It sets you apart…You never know where your business can take you, if you just expand yourself a little bit everyday."
She continues to say,
"Learning more about our craft and networking with those that anyone can learn from. It's a perfect way to grow my business in a subject that I have so much interest in."
The collaboration between the West Coast District, the Pinellas Realtors Organization, and J.A. Barnett Realty Group is sure to be modeled throughout the state. The scholarship allows for a wonderful opportunity into to the world of CCIM. James says,
"I hope each of the two scholarship winners enjoy the course and that it will encourage them to keep going on the CCIM path."
*Note: In order to comply with CCIM rules and regulations, students of CCIM coursework cannot be named. Appreciate your understanding!


Traducción en español esta disponible:
Beca del CCIM y el Distrito de la Costa Oeste
El Distrito de la Costa Oeste del CCIM de Florida ha apoyado durante mucho tiempo la educación en bienes raíces comerciales. Recientemente, el distrito colaboró con James Barnett, CCIM, CPM de J.A. Barnett Realty Group patrocinará dos becas para miembros de la Organización Pinellas Realtors. El objetivo de la beca del curso Fundamentos para el éxito 2020 es que los ganadores se vuelvan competentes en el sector inmobiliario comercial. Al finalizar el curso de Fundamentos CCIM, los ganadores de las becas serán reembolsados.
"Me he beneficiado tanto a lo largo de los años como CCIM, que tener esta beca impulsa la carrera de otra persona o mejorar una carrera que ya es buena es un privilegio," dice James Barnett, CCIM, CPM.
La esperanza de impulsar esta beca es que cada ganador continúe en su búsqueda de experiencia dentro del programa CCIM y se afilie a los profesionales del distrito de la costa oeste.
"CCIM es reconocido por los prestamistas e instituciones financieras como el estándar de oro en el corretaje y la gestión comercial. Ser miembro de CCIM le dará recursos que nunca supo que existían y le permitirá establecer contactos en todo el mundo," dice James.
Uno de los dos ganadores *, un nativo de San Petersburgo que ha estado en la industria de bienes raíces desde 1995, dijo esto:
"Creo que el conocimiento es algo poderoso. Te distingue … Nunca sabes a dónde puede llevarte tu negocio, si solo te expandes un poco todos los días."
Ella sigue diciendo
"Aprender más sobre nuestro oficio y establecer contactos con aquellos de los que cualquiera puede aprender. Es una manera perfecta de hacer crecer mi negocio en un tema que me interesa tanto."
La colaboración entre el Distrito de la Costa Oeste, la Organización de Agentes Inmobiliarios de Pinellas y J.A. Barnett Realty Group seguramente se modelará en todo el estado. La beca permite una maravillosa oportunidad en el mundo de CCIM. James dice
"Espero que cada uno de los dos ganadores de becas disfrute el curso y que los anime a seguir en el camino del CCIM".
* Nota: Para cumplir con las reglas y regulaciones de CCIM, no se puede nombrar a los estudiantes de los cursos de CCIM. ¡Aprecio tú comprensión!