Agora Real Estate Group's Elias Patsalos, Michal Bibr Rep 40,850-SF Tenant in Lease Deal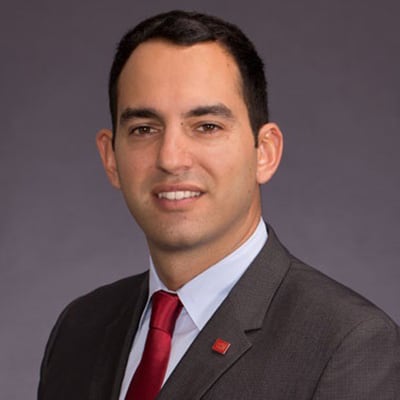 Agora Real Estate Group President and Commercial Advisor Elias G. Patsalos, CCIM, recently represented the tenant in a long-term, 40,850-square-foot lease at 6750 NW 79th Avenue in Miami.
Patsalos and Bibr represented Mar Company Distributors in the deal. Matt Maciag, Audley Bosch and Brian Smith with JLL represented the landlord, Oria's Enterprise.
Mar Company is a scents company producing highly consumable goods.
"Mar Company needed a bigger, free standing building with a yard for their growing Miami operations," explained Patsalos. "They moved from a 25,000-square-foot location to a 40,000-square-foot location within 3 years."
Patsalos is a highly qualified commercial real estate professional with experience in Landlord and Tenant Representation. After beginning his real estate career in 2006, he earned his Master's in International Real Estate from FIU in 2011, earned the Certified Commercial Investment Member (CCIM) designation and. Patsalos launched Agora Real Estate Group in late 2018. Patsalos also  has a Master's in Management Information Systems.
Bibr has a wealth of real estate experience in both, residential and commercial real estate. Originally from the Czech Republic, he started his real estate career in Chicago. After relocating to Miami, he held positions of an asset manager of a commercial office and retail center, acquisition officer for luxury real estate development firm, managing broker for residential brokerage office, and VP of investments for multifamily investment company. He was involved in deals involving real estate acquisitions/ dispositions, developments, financing, and settlements.
About Agora Real Estate Group: Agora Real Estate Group is a privately-owned Miami-based real estate brokerage company. Since 2006, we have exclusively handled industrial, office, commercial, land and investment properties throughout South Florida. Agora Real Estate Group is a hands-on local agency, and personally manages each property represented with a focus on growth and improvement for both owners and tenants. Our long term experience and commitment to personal service make Agora Real Estate Group the perfect firm to handle unique and challenging properties and projects. For more information, please call 305-804-9154 or visit https://www.agorare.com/.