Florida CCIM Chapter Honors New CCIM Designees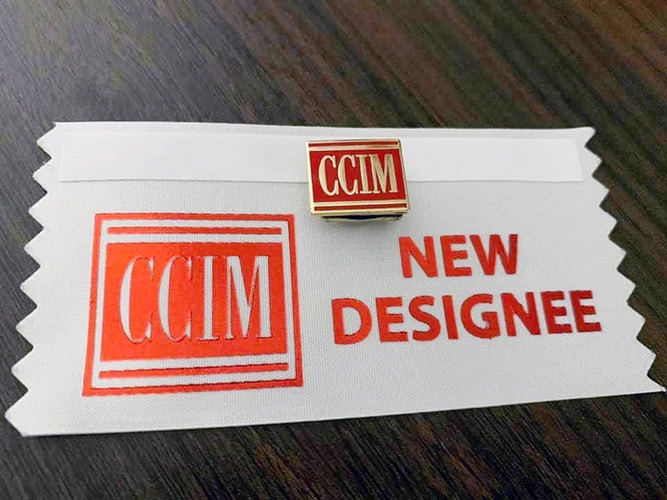 The CCIM designation signifies expertise in the commercial real estate profession.
The Florida CCIM Chapter has recognized six chapter members who recently earned the Certified Commercial Investment Member designation, the global standard for professional achievement in commercial real estate, from the CCIM Institute. Headquartered in Chicago, CCIM Institute is one of the largest global commercial real estate networks.
The following Florida CCIM Chapter members were among the 122 industry professionals who earned the CCIM designation during the organization's fall CCIM Comprehensive Exam testing session, which was held in Pittsburgh.
| | | | |
| --- | --- | --- | --- |
| Jake | Ammon, CCIM | Jacksonville, FL | Addison Commercial Real Estate, Inc. |
| Brian | Mays, CCIM | Wesley Chapel, FL | Nye Commercial Advisors |
| Danny | Nix, CCIM | Punta Gorda, FL | Nix & Associates Real Estate |
| David | Oxios, CCIM | South Miami, FL | NAI MIAMI |
| Greggie | Pascual, CCIM | Jacksonville, FL | GP Valuation & Advisory Services LLC |
| Myah | Taylor, CCIM | Tampa, FL | Redstone Investments |
In addition, Virgilio Fernandez, CCIM from Miami, FL of Colliers International also earned the CCIM designation.
"These latest designees join an exclusive global commercial real estate community, one that represents the highest level of expertise, experience, and ethics in the industry," says Timothy S. Blair, CCIM, 2021 global president of CCIM Institute. "That's why people look to this CCIM pin ― each of us brings sophisticated analysis and evaluation skills to the table to make the most of every deal while never losing sight of the human factor ― our clients and those we work with on a deal."
2021 Florida CCIM Chapter President Jose Maria "Chepe" Serrano, CCIM added, "What happened in Pittsburgh will NOT stay in Pittsburgh! I was very excited to pin our new Florida Chapter CCIM designees, it was an honor and a privilege, and I invite all CCIM members to welcome them in our CCIM family and help them be an active part of our RENOVATION."
To earn the CCIM designation, commercial real estate professionals must complete more than 160 hours of case-study-driven education covering topics such as interest-based negotiation, financial analysis, market analysis, user decision analysis, investment analysis, and ethics in commercial investment real estate. Candidates must also compile a portfolio demonstrating the depth of their commercial real estate experience and pass a comprehensive examination.
CCIM Institute is a global community of approximately 13,000 members, more than 50 chapters, and 30 countries that educates and connects the world's leading experts in investment strategy, financial analysis, and market analysis.
Learn more about CCIM Institute's education and designation program at ccim.com.
About CCIM
"CCIM stands for Certified Commercial Investment Member. For more than 50 years, CCIMs have been recognized as leading experts in commercial investment real estate. The CCIM lapel pin denotes that the wearer has completed advanced coursework in financial and market analysis, and demonstrated extensive experience in the commercial real estate industry."