Apply Today for a 2022 FLCCIM Chapter Scholarship!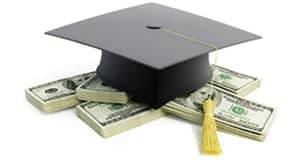 The Chapter and its 8 Districts are looking for Scholarship Applicants who are serious about achieving the CCIM Designation. The FLCCIM Scholarship program contributes to those entering or taking the CCIM Education program.
Scholarship Applications Open: May 1, 2022
Absolute Deadline: August 31, 2022
Note: Only one scholarship awarded per person. Previous awardees will not be eligible.
CLICK TO APPLY FOR SCHOLARSHIPS
APPLICATION REQUIREMENTS
To qualify for a FLCCIM Chapter or District Scholarship, the applicant MUST be a paid Chapter Member at the time of Application. Use the guidance below to become a better commercial practitioner & receive scholarship funds for your CCIM education.
The Main Requirement for the Scholarships is Florida CCIM Chapter Membership. Not a member yet? Join now!
When you join the Chapter as a Member, you are automatically a Member of your local District. Participate in your District's events.
Get to know your Local CCIM Designees who will share their passion for the CCIM Designation
Applicants are only eligible for a scholarship toward 1 CCIM Core Course.
Learn more about participating in your District
Ask about Member and Institute Candidate Benefits
Participate in events, introduce yourself to Designees, and let people know you are interested. Your best chance to receive a scholarship is being known and not just a name on a paper.
Direct Scholarship questions to the Chapter Scholarship Chair or your local District Scholarship Chair.
If you have any scholarship-related questions, please reach out to the 2022 FLCCIM Scholarship Chair, Barbara Monahan, CCIM or the Vice-Chair, John C. Lonardo, CCIM.
2022 FLCCIM District Scholarship Chairs:


Please see the FLCCIM.com Scholarships page for further information and application.
CLICK TO APPLY FOR SCHOLARSHIPS
About CCIM
"CCIM stands for Certified Commercial Investment Member. For more than 50 years, CCIMs have been recognized as leading experts in commercial investment real estate. The CCIM lapel pin denotes that the wearer has completed advanced coursework in financial and market analysis, and demonstrated extensive experience in the commercial real estate industry."