Special Realtor Endorsement of Lou Nimkoff, CCIM, CPM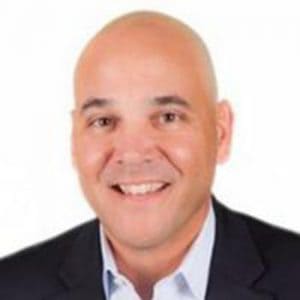 The Florida CCIM Chapter and Central District are pleased to support and endorse Lou Nimkoff, CCIM for Orlando Regional Realtors Association (ORRA) 2017 President-Elect.
The Orlando Regional REALTOR® Association is one of the largest local trade associations in the state of Florida, with more than 13,000 members in Orange, Seminole, and the surrounding counties.
ORRA is composed of REALTORS® who are involved in residential and commercial real estate as brokers, salespeople, property managers, appraisers, counselors, and others, engaged in all aspects of the real estate industry.
Lou is a long-time Florida CCIM Chapter Leader, has passionately served and encouraged others to serve the real estate industry. Lou, was President of the Florida Chapter in 2004 and is the 2016 CCIM Institute Treasurer.
Lou has served for more than 14 years as a principal and Broker of Brio Real Estate, a commercial real estate firm focused on small to mid-sized businesses in Winter Park, Orlando and the nearby surrounding areas. Active in commercial real estate since 1983, and a real estate broker in Florida for over thirty years. Lou has worked constantly for advancement of the Florida Realtors and ORRA with both local, state and national legislation.
Lou's Experience Includes:
2017 Florida Realtors Committee Assignments:
Chairman- Investment Committee
Member- Four Committees including:

Finance Committee
NAR Strategy Committee
Plus two other committees

ORRA Treasurer- 2016
ORRA Board of Directors- 2014-2016
ORRA REALTOR of the Year- 2013
ORRA Grant Clarke Volunteer of the Year- 2012
NAR Director- 2016
Chairman- NAR CRE Legislative and Regulatory Advisory Board- 2016
Vice Chairman- Florida Realtors Investment Committee- 2016
Florida Realtors Director- 2014-2016
Florida Realtors Leadership Academy- 2016
Chairman- Winter Park Chamber of Commerce- 2016
ORRA GOLD KEY Certified- 2016
Additional Positions Previously Held:
President- Florida CCIM Chapter
President- Orlando IREM Chapter
SVP- Institute of RE Management
President- Leadership Winter Park.
Chair- Keep Winter Park Beautiful Board.
Board Member: Central Florida Commercial Assoc. of Realtors, Greater Orlando and Florida Apartment Associations, YMCA Winter Park
Lou has been published or quoted in National Real Estate Investor, Commercial Investment Real Estate, Journal of Property Management, Florida Realtor, and other publications.
Lou's dedication and knowledge of the industry exemplifies the requirements to lead an organization such as ORRA and CCIM.
If you are an ORRA member, please remember to vote. Voting is open September 26-30, 2016.