Central District & National Volunteer Lou Nimkoff Thanks Fellow CCIMs for ORRA Election Support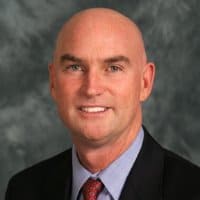 Members of the Orlando Regional REALTOR® Association have voted for Lou Nimkoff, Brio Real Estate Services LLC, to serve as the association's 2017 president-elect. Nimkoff will automatically ascend to the association's president position in 2018.
Results of the 2017 ORRA Leadership Election were announced on September 30 during a reception at the Amway Center. Afterwards, the dedicated volunteer reflected on the endorsement of the Florida CCIM Chapter:
"I am so appreciative of the support from members of the CCIM Chapter for their support in my campaign. There are approximately 12,500 Realtor members at the Orlando Realtors Board. Some CCIM designees who are not Realtors don't recognize the huge impact that NAR has in commercial real estate. The impact is primarily through lobbying, as well as RPAC and its efforts to support legislators who support our positions on like-kind exchanges, depreciation periods and leasehold improvement amortization periods," Nimkoff shared.
"NAR Affiliate members (such as CCIMs) should make investments each year in RPAC. It's like insurance for your profession," he added.
The Orlando Regional REALTOR® Association is one of the largest local trade associations in the state of Florida, with more than 12,500 members in Orange, Seminole, and the surrounding counties. ORRA is composed of REALTORS® who are involved in residential and commercial real estate as brokers, salespeople, property managers, appraisers, counselors, and others who are engaged in all aspects of the real estate industry.
Nimkoff, who also serves at the 2016 Treasurer of the CCIM Institute, has been involved in commercial real estate since 1983. Since 2002, Lou has been a Founding Partner of Brio Properties, a Winter Park, Florida-based brokerage company assisting clients with commercial real estate transactions. Prior to that he was a Vice President for National Retail Properties. He partners at Brio Properties with his wife and fellow CCIM, Lee Anne.
A CCIM since 1993, Lou has served on the CCIM Institute Board since 2006, and is a member of their Executive Committee, and was the 2004 President of the Florida CCIM Chapter. Lou also holds the CPM designation, and is a member of the IREM National Faculty.
In his community, Lou has served on the Executive Committee for the Winter Park Chamber of Commerce and President of Leadership Winter Park, and past Chair of the Keep Winter Park Beautiful Board. Lou has received numerous awards including 2013 Realtor of the Year from the Orlando Regional Realtor Association, and the 2011 Lifetime Achievement Award from the Central Florida Commercial Association of Realtors.