Torres Facilitates Rare Building Sale Along Vero Beach's Beachland Boulevard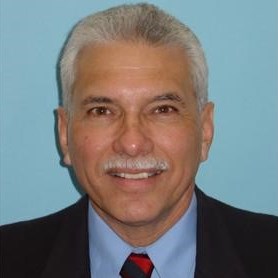 SLC Commercial's Vero Beach office successfully closed a $2,250,000 transaction on August 2, 2017, consisting of a 4,479 sf building on 0.57 acres located at 613-615 Beachland Boulevard in the Vero Beach Barrier Island submarket. Beachland Boulevard is known locally as the wealth management corridor housing the most significant banks and trusts, brokerage firms, and wealth management firms in Indian River County.
SLC Commercial's Terry T. Torres, CCIM, Broker, represented Hale Beachland LLC in the sale. Torres also represented the Buyer, Beachland Property Holdings LLC as transaction broker.
"This is one of the last remaining properties in the Beachland corridor and the only available property with corner access to both east and westbound Beachland traffic adding tremendous value to this property," Torres explained.
Beachland Property Holding's plans for the property call for significant renovations and upgrades to the buildings' interior and exterior, parking area and landscaping. The new tenants will join the ranks of Chase Bank, Northern Trust, Bank of America Wealth Management, Merrill Lynch, Fidelity, and high end retailer Maus & Hoffman on busy Beachland Boulevard.
Terry Torres is a CCIM Designee and Vice-President of the Florida CCIM Chapter. He is a commercial/agricultural investment specialist with over 48 years' experience in engineering, development and general contracting. Terry is a graduate of Virginia Tech with a BS degree in Mechanical Engineering, a state certified general contractor and engineer. His experience includes development of upscale residential and commercial real estate in Florida, Puerto Rico, and Tennessee and development of groves, citrus grower, and citrus brokerage in the Indian River District. Specialties include Commercial and Development land, income properties, and financial analysis and preparation of bank finance packages for income properties.
Torres has served as 2015 President of CCIM East Coast District, Vice-President, Treasurer, and Director of the Realtors Association of Indian River County, Chairman and founder of the Historic Downtown Vero Beach Economic Development Zone, and 3-time past President of Main Street Vero Beach. Currently he serves as 2017 Vice-President of Operations for the CCIM Florida Chapter, Treasurer of the CCIM East Coast District, and member of the Vero Beach Economic Development Zone Committee. Terry has been recognized in "Who's Who in American Engineering and Science", "Who's Who in America" and Who's Who in the World".