Anatomy of a Deal – An Inside Look at a Land Sale from a CCIM's Perspective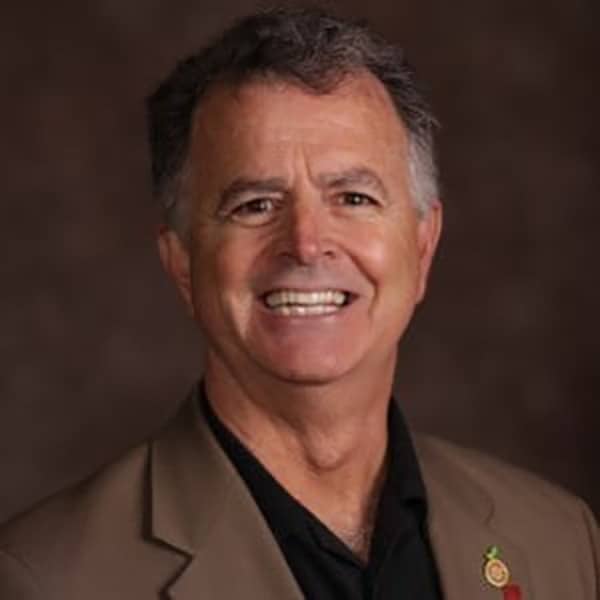 With a special focus on North Orange and Lake Counties, CCIM Rick Gonzalez works diligently on behalf of his clients. He shares this deal review from the first person perspective with his fellow Florida Chapter members:
"Recently I had the pleasure of closing on a 1.5 acre, pad ready, retail site on a six lane highway in a tertiary market located 35 miles NW of Orlando. The sequence of events that led to this sale could be a lesson in perseverance, honesty, and local knowledge.

National retailers have trickled into this area as the population grows and the final leg of beltway around Orlando nears completion. The 35-minute commute to downtown Orlando will be shorter when the new toll road is completed in 2021. Homes are essentially 25 to 30% less expensive than comparable homes 25 miles Southeast of here.

Many have kicked the tires on this parcel and more than one advised me that the $950,000 list price was out of line with market reality. In February 2017, I received inquiries from two Brokers that work for one of the large national Brokerage houses based in Atlanta. They proceeded to assure me that their client was Golden, a fortune 500 privately held, retail operation that always closes on what they choose to pursue. On the very first call and in subsequent emails, I did my best to clearly relate that the price was firm and the terms would be a 90-day inspection period with a close 30 days thereafter (90/30). Furthermore, I explained my Client knows most National Retailers would not accept such terms and they are OK with that fact.

A draft Letter of Intent was presented that contained typical language about extended inspection periods and finalizing permitting documents before closing. I redlined anything that did not reflect my Client's aforementioned desire for full price and "90/30". The phone calls from this pair of Brokers ceased.

During the spring and summer of 2017, we entertained other offers with Buyers who for one reason or another do not proceed. Traffic on the highway increased and this was the last, stand-alone, pad ready, retail site in this immediate market. In early July, my client instructed me to raise the list price to $1,200,000 – they really did not want to sell but would accept the new full price and the 90/30 terms.

In late July, the aforementioned Brokers from Atlanta called. They assured me a cash offer of $950,000 would be forthcoming from their client who is a fortune 500 privately held retail operation that always closes on what they choose to pursue. Some consternation ensued when I informed them that the price was now $1,200,000 my Client prefers an actual Purchase and Sale Contract as opposed to a Letter of Intent. We understand if that is not acceptable and that is OK with us.

In several phone conferences with the Brokers and their client, my local engineer assured them that a site plan could get approved in 60 days and if a variance was needed it would take 90 days. A scope of work proposal was requested and supplied by my preferred local engineer.

In early August, a 12-page Purchase and Sale contract that includes a price that is less than the asking price and an inspection period of 6 months with options to extend with no hard until after all inspections are done and final building permits are in hand. I wondered if my English was not so good – did the Brokers not relay to their client that full price and 90/30 was my client's bottom line?

Terms were redlined/struck out and the document returned to the Brokers. The Buyers' next version appeared acceptable with a full price offer, 90-day inspection period and a closing 30 days thereafter. But alas, attachment "C', footnote 3 stated that the Buyer had the right to extend the inspection period, indefinitely, if all permits were not obtained in the 90 day inspection period. That line was struck from the final contract when signed on August 14th.

Five weeks pass by with no calls from the Broker or the Buyer. In late September, a large engineering firm from N Florida had a pre-planning meeting with the City regarding this site. On October 25th, I receive a request that my Seller sign some documents regarding the site plan application. I scan and email back the forms and, thinking they may want it, I take the original document to the city for their file. Alas, the City cannot accept the document because there is no file. The meeting in September was the first and last time they had heard about this project. I advise my Seller to expect a request for an extension to the planned closing date of December 22 (remember 90/30).

On December 10th, an emailed request for an extension to the closing date is received and summarily denied by The Seller. The Buyer's Board of Directors considered the situation, and even though it was outside their normal procedure to close without all permits in hand, they decided to close on time as per the contract.

All's well the ends well, I now say. My client got a good return on his investment and the Buyer got a great site. However, I wonder if the Brokers had efficiently conveyed my original message back in February and if their Buyer had chosen my local engineer, their Buyer could have saved money on the purchase price and they could have had Christmas 2017 Grand Opening. Hindsight is often 20/20 and local knowledge is key to success."
Rick Gonzalez, with Crosby & Associates, Inc., is an Accredited Land Consultant (ALC), a Certified Commercial Investment Member (CCIM), a REALTOR®, and a Rotarian. He is a 7th generation native Floridian, a member of the Poarch Creek Indian Tribe, and earned both a BSc. in Soils and an MSc. in Environmental Engineering Sciences from the University of Florida. Land in Central Florida is his primary focus. He is an active member of the Florida CCIM Chapter leadership and a Central District Past President.