CCIM West Coast Member Jag Grewal helps Asolo Repertory Theater Purchase Three Properties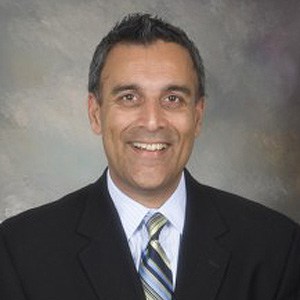 Asolo Repertory Theatre has purchased three properties in Sarasota as part of its five-year strategic growth plan. The properties, located at 7590 Commerce Ct., 1071 Tallevast Rd. and 5333 N. Tamiami Trail will give Asolo Repertory 29,269-square-feet of additional space. The total purchase price was $2,671,500.
CCIM West Coast Member, Jag Grewal, of Ian Black Real Estate represented Asolo Repertory in all three transactions.
"These acquisitions will allow Asolo Repertory Theatre to fulfill the vision they've outlined in their five-year strategic plan," said Grewal, partner with Ian Black Real Estate. "Each will serve a unique purpose and together will help the organization to grow and thrive in the Sarasota market, as well as on a national stage."
The properties located on Commerce Ct. and Tallevast Rd. are adjacent to The Robert and Beverly Koski Production Center, Asolo Repertory's existing production and rehearsal facility. They will be used to create a state-of-the-art production center. The 19,425-square-foot Commerce Ct. property was purchased for $1,695,000, while the 4,815-square-foot Tallevast Rd. property was purchased for $426,500.
The seller was Mercedes Medical Group, who will lease back the property from Asolo Repertory while they build their new facility. Asolo Repertory is expected to move into the space early 2019.
In addition, the 5,029-square-foot N. Tamiami Trail property will serve as the Herman and Sharon Frankel Asolo Rep Annex, an auxiliary building with open-plan meeting space, archival storage, and offices for the Artistic, Education and Community Outreach staff. Prominent new signage will also increase visibility on N. Tamiami Trail.
Asolo Repertory purchased the property for $550,000 from Holy Trinity Anglican Church.
"This expansion further reiterates the strength of the arts community in Sarasota, which is a major economic driver in our city," said Grewal. "The growth of this community is influencing activity among restaurants that want to be close to performing art centers, as well as the housing market, as larger productions require more cast and crew relocating to the area."