Caleb McDow gets Promoted to Vice President of Crosby & Associates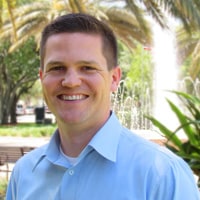 Crosby & Associates, Inc., has promoted two of the company's senior associates to vice president, reflecting the company's strong growth in 2017 and its focus on team development.
Land Specialist West Coast District Member Caleb McDow, CCIM, joined Crosby & Associates in 2014 and holds the Accredited Land Consultant designation from REALTORS Land Institute, a bachelor's degree in Business Administration from Auburn University and a masters degree in Real Estate from the University of Florida. He currently focuses on agricultural and development land sales, specializing in row crops, pasture and citrus groves in Florida and Georgia.
Trevor Williams also joined Crosby in 2014 and has been promoted to Vice President as well.
"Demand for Florida land has been growing dramatically, and we are committed to growing and maintaining a team that has the in-depth knowledge and expertise to help sellers and buyers alike make sound decisions. Caleb and Trevor have both become trusted advisors who have earned these positions through hard work and performance," said CCIM West Coast Member Ben Crosby, president of the company.
Crosby said the strong demand for land in the Southeast US has created a greater need for brokers and advisers with expertise in such areas as agriculture, land use, and commercial and residential development. "We had a great year in 2017 and anticipate more growth ahead," he said.