Is Lincoln Road Retail Cooling Off?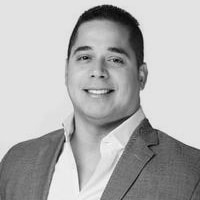 South Florida's retail landscape just keeps getting hotter. From Kendall to Downtown Miami to Brickell and beyond, the region's retail landscape is performing stronger than most metros in the United States and shows no signs of slowing down in the near term.
"This year promises to deliver continued growth for South Florida's retail landscape," Rafael Romero, vice president with CREC's Retail Division, tells GlobeSt.com. "At the forefront will be the further development of destination, 'live-work-play' retailprojects. The dynamic mix of these lifestyle properties, drawing a stronger demand for enhanced fitness, entertainment and dining options within one project, eliminates the need for consumers to travel outside a given submarket to find unique experiences."
As Romero sees it, these "placemakers" are a successful product emerging across South Florida. According to CBRE, placemaking is a much-discussed topic that—like "omnichannel," "the Internet of Things," and other ongoing trends—has become a talking point without necessarily having acquired an agreed-upon definition. CBRE offers a simple definition of placemaking: an effort to draw people to a place by creating compelling reasons for them to visit.
"Notable Miami retail projects to keep an eye on include Brickell City Centre, recently celebrating its first anniversary, MiamiCentral and Miami World Center," Romero says. "Another project in Broward County is Plantation Walk, which encompasses a hotel, office, apartments and a 200,000-sqaure-foot retail component."
What about some predictions? These may or may not surprise you.
"For high-street retail, Romero the ultra-high-rent and tourist-driven markets will cool—Lincoln Road, Wynwood, Design District—while Brickell is not predicted to taper given its substantial residential base," Romero says. "Indoor and outdoor food halls, making their market entrance from New York and Los Angeles, will also be a conversation point in the changing dynamics of the culinary environment."
Romero's concluding words: Retail vacancy rates in Miami will remain low, at around 4.5%, while asking rental rates will continue to reign as the highest in the Southeast. Overall, he predicts, Miami will stay an insulated retail market from the national climate due to its expanding population, increasing number of visitors and overall density as a global hub.
How can retailers survive the prophesied apocalypse? Here's one take.