2018 Chapter President Adam Palmer Committed to Building Value and Membership Benefits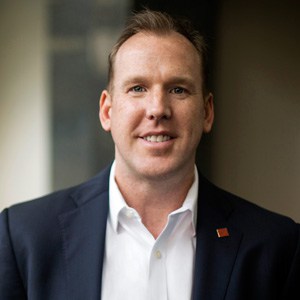 Thirteen-some years ago in Chicago, I sat through the introductions of the instructors and fellow classmates in what was my first CCIM course. In less than 10 short minutes, I was certain that the CCIM Designation was something that I needed in order to better my career.
Choosing what you pay for and what you decide not to pay for as a professional can be a tricky decision. For most of us who work in the commercial real estate industry, we see many annual expenses pile-up for various subscriptions, services or dues and can have difficulty quantifying the true benefit and payoff of these optional expenses.
For me, CCIM was the best investment within my career. It provided me with the education and skill set that became instrumental in providing my client base with the higher level of analysis and professionalism they sought and deserved. And while the designation played a significant part in providing a better service to my customers, it has also gifted me an invaluable group of colleagues that can be tapped into for business and personal benefit.
You do not need to be looking for leads to discover these benefits of being a Chapter Member just as you do not need to be looking for a social commitment. What you will find is an avenue for you to grow your business and your personal self in a wide magnitude of opportunities. I anxiously await sharing and increasing those opportunities for you in the year to come.
It will be a focus of mine to continuously increase the tangible member benefits of the Chapter and will announce some of these additions in the near future.
It is my absolute honor to serve as President of the Florida CCIM Chapter. Over the course of 2018, I will closely work with the dozens of other dedicated leaders to continue all that has made this Chapter great and to implement some new direction that we feel will improve how we do business.
In closing, please always feel welcome to reach out to your leadership, myself included, with any ideas of your own. We are here for the good of the entire group and look forward to all that we can accomplish together.
Adam Palmer, CCIM
Principal & Managing Director