West Coast Members Marlene Maseman and Nick Woodard Closes $1 Million Deal!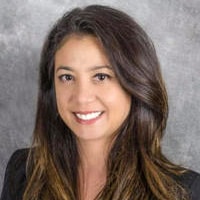 CCIM Candidates Marlene Maseman and Nick Woodard of Berkshire Hathaway represented Golden Shovel II, LLC in selling an industrial property located at 15046 Labor Place, Hudson, FL for $1,150,000 to Wholesale Window Manufacturer. The property consisted of 20,520 sf warehouse with 5.7 acres of land in a private industrial park.
The contracted was dated December 7th and took approximately 2 ½ months to close.
"Nick and I initially listed this 20,500 SF industrial investment property for lease, but ironically our signage procured an inquiry and a buyer right next door. This proves that your primary marketing efforts on new listings should always be neighboring property owners!" says Marlene Maseman.
Marlene Masman is currently the social media director for the West Coast Chapter District. This is Marlene's first deal over $1 million.
Congratulations to both CCIM Candidates, Nick and Marlene!