Jim Morgan, CCIM – Northeast's Passionate Florida Native with No Plans to Retire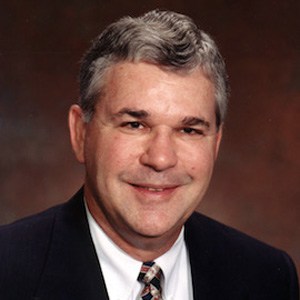 We recently asked industry veteran Jim Morgan, President of Investec Services Inc., to share an update with us on what he is doing these days.  Morgan is an active member of the Florida CCIM Chapter's Northeast District and has contributed extensively to the industry through both the chapter, the Northeast Florida Association of Realtors and the Florida Association of Realtors.
Morgan has more than 42 years of industry experience, with total career transactions valued in excess of $800 million.
In Morgan's own words, he shares:
"I founded Investec Services in the early 90's, to provide commercial investment and land related services company. Having spent my first year and a half at the emerging Amelia Island development and the next 17 at a large Company as a Brokerage subsidiary of an economic research and feasibility firm. I felt comfortable working with a broad range of Clients.

In 2001 I was asked to join Sperry Van Ness and began operating as DBA Sperry Van Ness- Investec Services. It was an exciting nationally growing company with good firms and focus on great technology. I returned to Investec Services as the operating entity in August of 2016 to focus on clients, properties and partners I had worked with over time.

While I don't plan to retire, I plan to selectively work on properties with friends and well known associates.

CCIM's education and benefits was important to my growth because of the education, the skill set of the members, and the instant credibility it afforded.  I became a member in 1998 or 1999.

In 2000 I had the opportunity to serve as the President of North East Florida Association of Realtors — it was a great time to see local consolidation, build a new building and learn more about State and National activities. I had the pleasure of serving as the Liaison between 3 CCIM State Presidents and Florida Association of Realtor- Presidents in the early 2001-2004 period. I also had the support of the FAR Presidents to serve as Vice CHM and Chairman of the FAR legislative committee and was key part of the team that passed the Commercial Broker Lien Law.  It has been an interesting learning and service process.

On a personal note, I like Florida history. A part of my family was here prior to Statehood in 1845. I recently went on a 35th Anniversary trip with my wife, Mary, to see Crystal River, the Primitive Indian mounds, the Withlacoochee River and preserve. Then we traveled to Fort King, largest Indian Fort at time of Second Indian War, and then on to Silver Springs, a pre-Disney attraction. We reviewed some old cemeteries in Levy Co and then off to Wakulla Springs and the Ed Ball Lodge. From there, a trip to the Florida Caverns, the Gregory Home over-looking the Apalachicola River and some of Northwest Florida's old highways.

Too much territory, to quick, but a great reminder of the diversity and differences of our unique State. I'm planning to take more time looking at our country and world."
Editors Notes: This humble commercial leader has been a registered real estate broker for 40 years and was a licensed mortgage broker in the state of Florida for more than 28 years. He has served extensively on the Florida Chamber of Commerce, the Northeast Florida Association of Realtors (NEFAR)-President 2000, he was awarded the Circle of Honor in 2002. In 2003, Morgan chaired the FAR-Commercial Alliance Council, and in 2004, he served as Legislative Chairman and on FAR's executive committee. He was a key player in FAR and the (CCIM) Florida chapter efforts to pass a commercial brokers lien law in 2004-05, and served three years as the FAR liaison with the Florida CCIM chapter.
Prior to a career in real estate, Morgan served as Acting Director of the University of Florida Alumni offices, served as a Lieutenant in the United States Army and is a Vietnam Veteran. Morgan received a bachelor's degree in Business Administration with a concentration in Management from the University of Florida.  He also flew as a commercially trained instrument pilot privately for 28 years.
Thank you Jim Morgan for your service to our industry and our country.   Keep traveling your wonderful and diverse state – you have rediscovered some of the best historical and natural wonders located in four of the Florida CCIM Chapter's eight districts. You deserve to visit the other four districts soon!