McCraney Property Company Acquires 43.9±-Acres in Orlando's Bustling Ocoee Market for 652,696 SF Spec Industrial Development: Distribution 429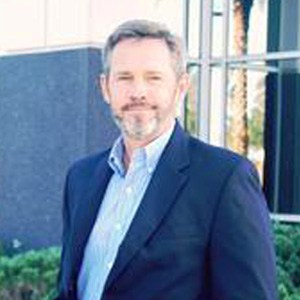 Industrial developer and Florida Chapter East Coast Chapter Member Steven McCraney negotiated with Central District's William "Bo" Bradford, CCIM on his newest project. The new industrial park is in Orlando's hottest market according to market reports; brings SF of projects under some form of development in Southeast to ±7MSF
McCraney Property Company, a leading private real estate investment firm focused on the acquisition, development, and management of industrial properties in the Southeast region, has purchased 43.9±-acres of land located at the crossroads of FL-429 and Florida's Turnpike in Ocoee, Fla. On the site, the company will develop "Distribution 429," a new 652,696-square-foot speculative industrial park spanning three buildings:
Building 100 – 104,950 square feet
Building 200 – 145,164 square feet
Building 300 – 402,582 square feet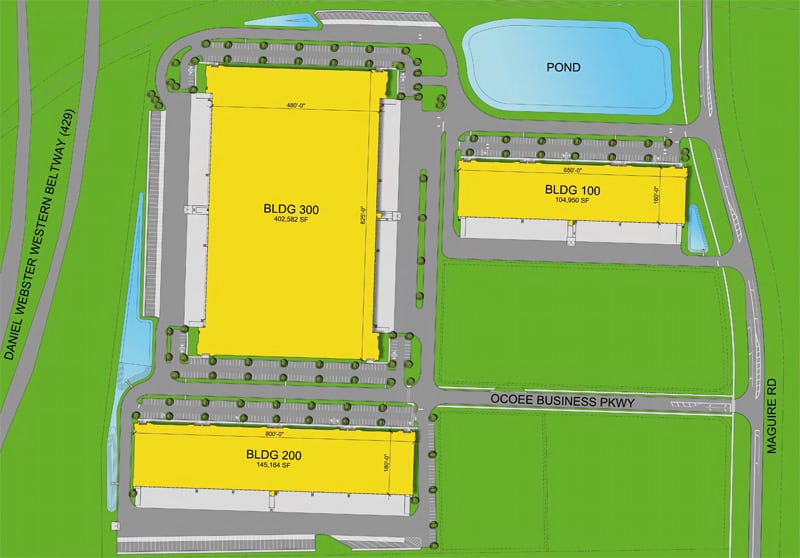 According to recent market reports, Northwest Orange County, in which Ocoee resides, retains one of the lowest vacancy rates in the Central Florida market and is poised to benefit from continued positive absorption. Developing "last mile" (same day/next day) industrial assets for e-commerce fulfillment in Ocoee was a natural extension of McCraney Property Company's substantial footprint in Central Florida.
"The Ocoee market is Central Florida's newest epicenter for industrial growth," said Steven McCraney, President & CEO of McCraney Property Company. "With the demand for last mile hubs continuing to outpace supply, industrial developments along key arteries that enable tenants to move product throughout the Greater Central Florida market and beyond will prove invaluable to company's distribution strategies."
The dominant theme during this cycle has been "bigger is better" to accommodate the strong growth of e-commerce. While market demands of shorter delivery times/inventory returns, the modern supply chain has evolved into a complex web of distribution facilities anchored by a series of regional "big box" hubs supported by light industrial spoke properties serving as a crucial mid-point and last mile delivery of goods to the end user.
"Shallow bay industrial buildings, ranging from 180' to 440' in depth, is the target property size our company is developing throughout the Southeast, fulfilling demand from tenants seeking to do business in a 5 to 50-mile radius from their customer," continued McCraney. "The market segment for industrial assets under 250,000 square feet represents 70 percent of the total U.S. warehouse stock but only 17 percent of completions, as the average U.S. industrial user ranges from 15,000 – 50,000 square feet. As demand for industrial product remains strong in Florida's major markets, we are already seeing strong tenant interest at Distribution 429."
With groundbreaking anticipated for mid-May 2018, each building will incorporate McCraney Property Company's signature clean facades and high-finish benchmark-setting warehouse design and technological advances which appeals to quality end-users requiring freight forwarding, third-party logistics (3PL), and fulfillment needs.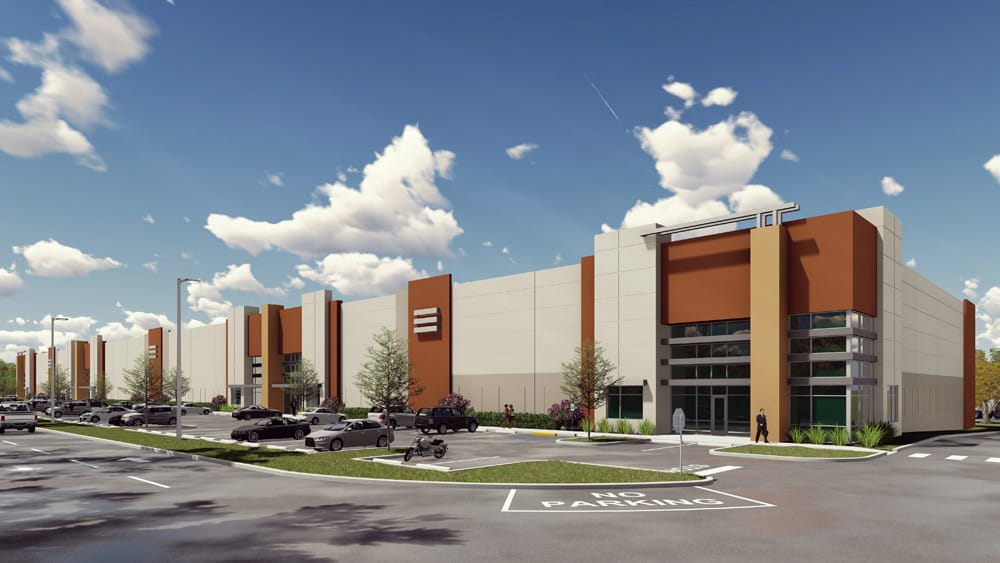 For more than 28 years, McCraney Property Company has been recognized as a responsive customer service-oriented team passionately focused on executing best-in-class industrial product. The company's newest project brings the firm's active speculative industrial projects under some form of development in Florida, Georgia, South Carolina, and North Carolina to ±7 million square feet.
William "Bo" Bradford, Co-President & Principal, CCIM, SIOR, with Lee & Associates represented the seller in this transaction, and is an active member of the Chapter's Central District.  Bradford said the critical location of the property was key in the transaction.
"McCraney Property Company understood the perspective that we saw in this property. Its innate value is its location with major redundant road arteries running North, South, East and West, its proximity to affordable homes and labor and proximity to Windermere, Isleworth and Keene's Pointe which provide executive living accommodations. But most importantly, it is centered along the 429, just a mere .09 of a mile from the turnpike and nestled in the center of West Orange County's exploding residential community, Horizon West," Bradford explained.