Acquisition of Historic Office Building in Downtown Tallahassee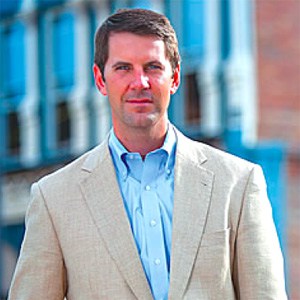 Beck Partners, a regional commercial real estate and insurance firm, announces the sale of the Florida Press Association building in downtown Tallahassee located on 336 E College Avenue.
Beck Partners represented College336, LLC (an affiliate of Bayfront Capital Partners, LLC) as the buyer of the property. Bayfront Capital Partners, LLC is a boutique investment company based in Pensacola, Florida who specializes in value-add office and retail investment opportunities.  The firm is led by co-founders Justin Beck and Stacy Taylor who have been named as innovative investors in the region who bring substantial expertise in commercial real estate.
"With such considerable history and strong urban location, we believe 336 College provides an opportunity for significant value creation," states Justin Beck, CCIM, Partner of Bayfront Capital Partners, LLC. "We seek extremely well-located properties in urban environments where we can implement our value-add strategies. Downtown Tallahassee is a great place for this."
Bayfront took into consideration the location, potential of the property and what the market really needs to flourish. Beck Partners was chosen to handle the leasing and property management because of their unique and innovative operation and management platform.
This building has been home to many journalists, famous press conferences, and the Florida Capitol Press Corps that reported on the many happenings at the state capital. As the media industry has evolved, this property has also evolved into an office building serving entrepreneurs in technology, media, advocacy, and hospitality. One of the goals is to create a dynamic place for all of these industries to thrive.
Beck Partners plans on moving their office into the building because of their expansion needs of their own with a growing commercial real estate and property management team. They have been utilizing the young talent of FSU to grow this team of fearless real estate professionals. It also gives them an advantage in managing the asset.
There are several capital improvements planned for the building to bring new life for the tenants and visitors, explains Stacy Taylor, CCIM.  These include new windows, paint, elevator improvements, bathroom renovations, and technology upgrades. The Tallahassee community can expect to see more affordable office space that the area is in definite need of and added value to the building to bring it to its optimal potential.
"What the Tallahassee community can expect to see with this new acquisition is affordable rent in a newly redeveloped and improved quality asset in the Downtown market," states Stacy Taylor, CCIM, Partner of Bayfront Capital Partners, LLC. Taylor is also a leader in the Florida CCIM Chapter's Pensacola District and serves as 2018 President of the District.