Legislatively Speaking – Congratulations!
Thanks to our dedicated staff and those of you who responded to our many requests that you contact your legislators to urge them to support the extension of the National Flood Insurance Program (NFIP)… the program was extended on July 31, 2018.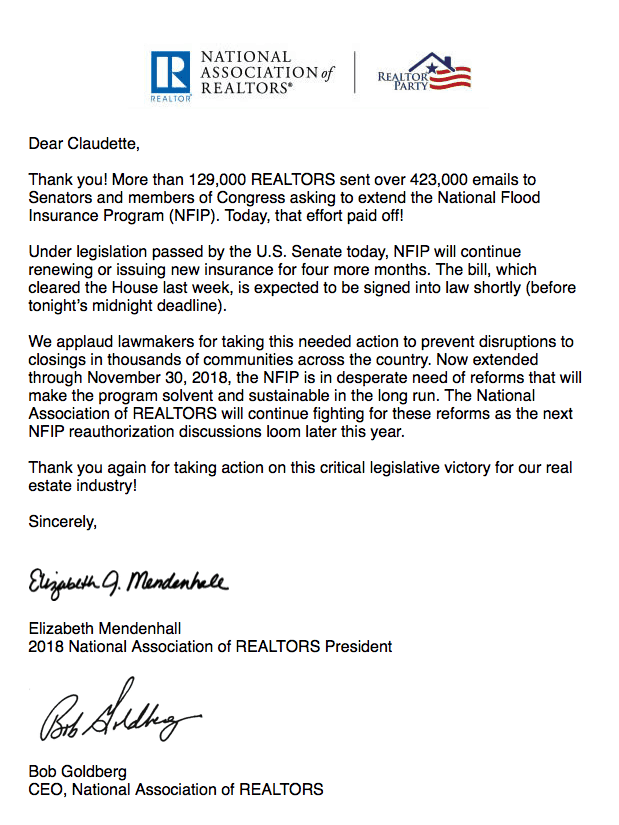 The extension is through November 30, 2018, allowing time to work on much needed reforms that will make the program solvent; and permanent reauthorization.
Thank you to all who responded when called upon to do so. If we don't support issues like this that have such an impact on our business and the people we represent …I ask you "who will."
Kindest regards,
Your Florida CCIM Chapter 2018 Legislative Committee Chair
Claudette Bruck, CCIM, CIPS, GRI, REALTOR
Multiple Choice Realty Investments, Inc.
Tamarac, Florida 33321
Cell 954-562-2526
Email: cbruck@bellsouth.net