Police Union Works with West Coast District Members on Purchase of New National Headquarters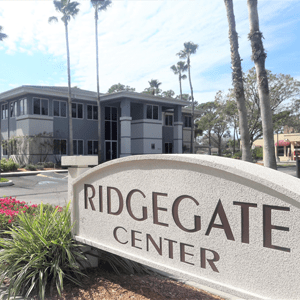 The International Union of Police Association (I.U.P.A.) – a North American trade union that represents law enforcement and related support personnel nationally– has purchased an office building located in the RidgeGate Center in Sarasota for its new headquarters.
The 17,401-square-foot property at 5632 Bee Ridge Road in Sarasota sold for $2.6 million.
Florida CCIM Chapter Member Steve Horn, CCIM, along with Ian Black, CCIM, and Melissa Harris of Ian Black Real Estate had the listing on the property and represented seller Churt Properties in the transaction.
I.U.P.A., which currently leases approximately 10,000 square feet of space in the PNC Bank building in downtown Sarasota, will occupy the top floor when the organization relocates to RidgeGate Center and will continue to lease the ground floor office suites.
"We wanted to go from leasing to owning, to have that tangible asset," said Dennis Slocumb, Public Information Officer and Legislative Director for I.U.P.A.
"The president and his staff looked at a number of locations, and this fit the bill as far as location, parking, access to restaurants and accessibility for its staff to decrease their commute time, as it's a little easier to get to than the office downtown. We have a lot of members fly in to Tampa when they come to town for meetings and conferences."
RidgeGate Center is a five minutes' drive west of the Interstate 75/Bee Ridge Road interchange.
"This is a well-maintained building that saw a lot of interest," said Ian Black, partner and founder of Ian Black Real Estate. "I.U.P.A. was initially considering building a new office, but when looking at the cost of construction versus buying, this made more sense. At about $150 per square foot, this property was acquired below replacement costs."
I.U.P.A. has been headquartered in Sarasota since 2005. "Our members are all over the country, and when they travel here for events, they and their families have plenty to do. It's a great destination city and a very safe community. In addition, the cost savings for the organization was factored into our decision to remain and purchase in the area." Explained I.U.P.A. International President Sam A. Cabral.
I.U.P.A. will make interior renovations to suit its needs, such as the additional building out of office spaces, a kitchen for staff, an all-glass conference room and a reception area. The organization anticipates moving into RidgeGate Center in 2019. The Bank of Labor helped finance the purchase, for an undisclosed amount.
As one of Ian Black Real Estate's leading sales associate, Steve Horn, CCIM is extremely active in all aspects of the commercial real estate industry. Steve works with some of the largest Landlords in the area as well as representing local and national tenants and buyers. In addition to leasing, Steve has sold several large shopping centers and medical / traditional office properties in Southwest Florida.
Horn received a BS in Finance from Mercer University. Shortly thereafter, he joined Morgan Stanley where he worked for three years as a wealth management consultant. Horn then joined the sustainable land development division of Bowie Urban Planners in Sarasota where he focused on providing development packaging services for clients all over the state of Florida. In 2004, Steve joined Ian Black Real Estate. In 2008, Steve obtained his CCIM certification. He is an active member of the Florida CCIM Chapter's West Coast District.
Melissa Harris joined Ian Black Real Estate as a Commercial Property Manager in August of 2011 and in January of 2012 moved into leasing and sales of industrial, office and retail properties in Sarasota and Manatee counties. Prior to joining the firm, Harris graduated from Pine View School in Sarasota and then went on to obtain her bachelor's degree in Industrial Engineering from the University of Florida. She became a Human Resource Manager with The Home Depot, where she worked for nine years and managed 400+ associates and managers. Harris is Candidate Member of the West Coast District.