Wayne Kleinstiver, CCIM – The End of an Era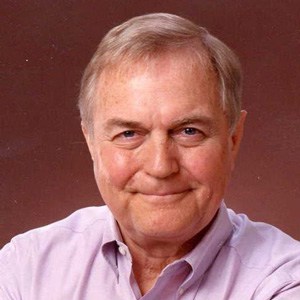 Long-time Florida CCIM Chapter Leader and Advocate Lloyd Wayne Kleinstiver passed away on Saturday, September 22, 2018 at the age of 80.
Wayne was born to Lloyd and Edith Kleinstiver on January 10, 1938 in Port Huron, Michigan. He was the eldest of three children and attended Colorado Springs High School where he excelled as an athlete and singer. Wayne was affectionately known as the "Singing Quarterback."
In 1960, he graduated from Colorado College and entered the United States Army.
In 1964, he married Barbara in Berlin, Germany. Over the next 20 years, Wayne served his country, including two combat tours in Vietnam, finally retiring in 1980 as a Lieutenant Colonel.
Wayne established a successful career in commercial real estate, eventually becoming President of the Florida CCIM chapter. A CCIM Education Foundation Scholarship was endowed in his name. Upon retirement from his second career, Wayne became active in the Vero Beach Opera, where he celebrated his great love for opera with the Vero Beach Opera Studies program at the Vero Beach Art Museum.
Wayne is survived by Barbara, his daughter Corinna, his three grandchildren, Marco, Hannah and Jaime Velez, his sister Elizabeth Narva and her husband Will. He is preceded in death by his parents and his brother Eric.
Wayne's ashes will be laid to rest with his comrades in arms at Arlington National Cemetery. It is Wayne's request that there be no funeral or celebration of life events; rather that all friends and acquaintances raise a glass to him. The family is grateful for condolences and in lieu of flowers, would like donations to be made to the Vero Beach Opera in support of young artists.
According to a fellow CCIM and member of Florida CCIM Chapter Leadership, there are plans to honor Wayne's life and commitment to CCIM.
"Wayne was a true friend, my mentor and a mentor and advocate for CCIM to many, a soldier in the true sense of the word, a charismatic leader who truly cared about his friends and associates. I was honored to have spent several hours of one-on-one quality time with Wayne just a few weeks ago where we able to discuss family, friends, careers, and many of our common interests. At the top of the list was CCIM as Wayne was one of the strongest voices for CCIM over his many years of willing participation," explained Terry Torres, CCIM. Torres is President of SLC Commercial Bird Realty Group, Inc., in Vero Beach
"On behalf of CCIM, we plan to host a toast to honor Wayne in Indian River County and all who knew Wayne are invited to attend. We will announce the date on our return from the Chicago Institute meetings," Torres added.