Florida CCIM Chapter Past President Chere Roane Continues to Make Time for both Business and Industry Service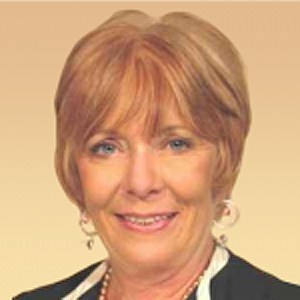 Chere Roane, President of Nicole-Hudson Realty Corp, who was honored as 2017 REALTOR® of the Year by the Orlando Regional REALTOR® Association, has been appointed to represent the association of approximately 15,000 members — the third largest in the nation — as one of ORRA's eight National Directors.
The appointment recognizes Roane's exceptional commitment, service, and dedication to the ideals of REALTOR® membership, to ORRA, CCIM and to the Commercial real estate profession.
Roane said she is honored to continue to both work as a Commercial Realtor and also to serve her associates in a growing and vibrant industry. Florida Realtors has approximately 179,000 members and the National Association of Realtors consists of approximately 1.3 million realtors. The NAR Board includes approximately 580 people from across the US and the US Territories, Roane shared. Roane believes that her dedication and investment in commercial and residential associations is a worthwhile cause with impressive benefits.
"We do great things for Home Ownership and the commercial industry by lobbying Washington annually, along with our annual lobby efforts to our various state representatives. We work diligently conquering the many obstacles that are faced by both residential and commercial brokers and real property on the legislative level," she explained.
Roane explained that her commitment to her real estate profession continues through her involvement as a Board member of the CCIM Institute's and other national boards.
"Currently, as a Committee member for NAR's Commercial Federal Policy committee, we are in the forefront of issues that commercial realtors are facing in Washington. As a member of the National Association of Realtors Board of Directors as an At Large Board Director we work to solve many of the issues that face our larger Associations," Roane shared.
Roane said she is proud to have nearly five decades of involvement in this industry.
"Being a CCIM Institute BOD Member, a Florida Realtor BOD Member, and longevity in the industry, as I was licensed in 1971 and have been a Broker since 1983, I just work to keep up with the ongoing issues that we face as Realtors and do what I can for the membership," she explained.
Roane is also the 2019 Chairperson at ORRA for Orlando Regional Realtors Association Commercial Council; Chairperson for Awards Task Force; a member of Governmental Affairs, Committee; a past state CCIM president, past CFCAR Association president. As the current Global Chairperson for Florida CCIM Chapter, Roane and her committee are working diligently for Florida CCIM to create a larger Global presence for the membership. Roane is also the current member representative to FIABCI as a BOD member for commercial real estate, not to mention being the current vice-chair to CCIM Florida Chapter State Legislative Chair.