Florida Chapter & CCIM Institute Leader Honored by Lakeland Realtors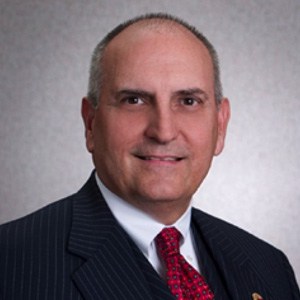 The William Loftin Commercial Realtor of the Year award for 2018 was recently presented to Gary Ralston, CCIM, by Lakeland REALTORS®
Ralston, broker and managing partner of Coldwell Banker Commercial Saunders Ralston Dantzler Realty, was recognized December 12th for spearheading the organization's commercial real estate division.
"Gary really brought a focus on equipping our realtors with understanding of our market," said Kyle Vreeland, Past-President of the Lakeland REALTORS®. "His educational programs on economic data and trends help our agents to be more effective because they can understand and apply that information to what we do every day."
Ralston has been involved in the organization for many years and served as President of the group in the 1987. He is the second-most designated REALTOR® in the nation and a sought-after educator in the field of commercial real estate.
Ralston is a senior instructor for the CCIM Institute and a member of the board of directors of the CCIM Institute and CCIM Technologies, Inc. He is a Past President of the Florida CCIM Chapter. Read more about Gary Ralston's career, industry leadership and community service at srdcommercial.com/garyralston.