Dedicated Central District CCIM Named Osceola County Chairwoman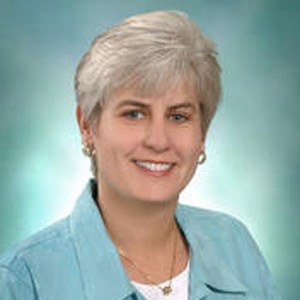 County Commissioners recently selected Cheryl Grieb, CCIM, as Chairwoman of the Osceola Board of County Commissioners for the upcoming year.
Grieb represents Osceola County District 4, which includes portions of the cities of Kissimmee and St. Cloud. First elected to County office in 2014, Grieb has served on numerous boards, including her current appointment as Osceola County representative and Chairwoman of MetroPlan.
"It is an honor to be selected to lead this Board for the coming year," said Grieb.  "And while I know as a community we face many challenges, by working together we can continue to move Osceola County in the right direction."
Grieb is the Broker and owner of Olde Kissimmee Realty is one of the most respected companies in Osceola County specializing in Commercial and Residential properties. Olde Kissimmee Realty provides commercial and residential real estate services in Central Florida area.  Grieb was elected to the County Commission in November 2014. She represents District 4, which includes parts of the cities of Kissimmee and St. Cloud.
Grieb was born in Elizabeth, New Jersey. Following her father's sudden passing from a massive heart attack, her recently widowed mother moved her and her three brothers to Florida when she was six. Living in Kissimmee since second grade, Commissioner Grieb has always been involved in her community which is something her mother instilled in her from a young age.
Grieb represents Osceola County as the MetroPlan Chairwoman. She is also on the East Central Florida Regional Planning Council. Both appointments mesh well with her passion for ensuring that Osceola grows in a way that is economically feasible and sustainable and with her career as a Real Estate Broker.
Grieb obtained her real estate license in 1986 and at age 24, following in her mother's footsteps, she purchased her mother's real estate company, Pioneer Realty, in 1991.  By age 30, she opened her second real estate company, Olde Kissimmee Realty, which specializes in historic properties for residential and commercial use in downtown Kissimmee and St. Cloud.
She also serves on the Downtown Kissimmee Area Council, Kissimmee Incubator Advisory Board, Osceola Resort Area Council, St. Cloud Main Street Board and the 9 County Coalition for Water Issues.
Commissioner Grieb is the immediate past chairperson for the Greater Osceola Partnership for Economic Prosperity (GOPEP) and currently serves as an alternative for the county on that board. She is also Past President of the Osceola County Association of REALTORS where she received the Realtor of the Year award in 2001. She is a graduate of Leadership Osceola. At the state level, she is the past chairperson for the Smart Growth Council for the Florida Association of Realtors and has served on the State and Local Taxation Committee.
In 2008 she was elected to the Kissimmee City Commission and served as Vice Mayor before becoming an Osceola County Commissioner.