CCIM West Coast Committee Chair Opens New Shop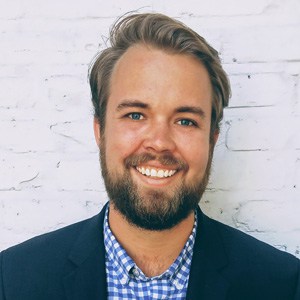 Dee Maret, CCIM, and Others Join Young Tampa Bay Native in New St. Pete-based Commercial Brokerage
Former Coldwell Banker Commercial NRT broker associate Kris Dumke has opened Bridgewater Commercial Real Estate, a boutique firm located at 447 3rd Avenue North. Dumke, 25, becomes one of the youngest owner/brokers in this state's commercial real estate community.
"I really enjoyed my three-plus years at Coldwell but felt the timing was right to do my own thing. Most of the bigger commercial shops seem to be focused on the other side of the bridge and I live and work in downtown St. Pete and offer hands-on service for the Sunshine City's owners, tenants and investors," Dumke, a Plant City native, said. Dumke, a candidate for the CCIM designation, continues his role as University Alliance Chair for CCIM's West Coast District in 2019.
Dumke developed a strong work ethic as the son of successful blueberry farmers and later graduated as a Provost's Scholar at USF in three years.
Dumke has assembled a team of four associates. Dan Huntington, his perennial Top 20-producing teammate with Coldwell Banker, who brings 30 years of experience in commercial real estate; Laura Guroian, owner of the popular Evermore Cafe in Largo and a Community Redevelopment Agency Advisory Board member, who focuses on leasing; Karl "Dee" Maret CCIM, long-time Florida commercial director for Coldwell Banker Commercial NRT and well-respected in the marketplace, who specializes in retail and office investment properties; and Patty Huntington, a top-producing residential specialist, who helps investors navigate the competitive landscape in single family and smaller multi-family transactions.
For more information, contact Bridgewater Commercial Real Estate LLC at 813-541-4254; or info@bridgewatercommercial.com or visit the firm's site at www.bridgewatercommercial.com