North District CCIM Leads Team that Delivers Major Leases to Southpoint's Innovation Park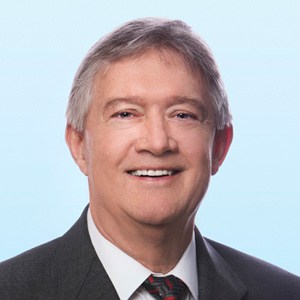 Colliers's Executive Vice President Chuck Diebel CCIM recently share the following update on the re-leasing of the former CSX Offices in southeast Jacksonville:
"We were signed up by the Ownership group to re-lease the buildings (2 buildings totaling 275,000 sf) as CSX was moving out at the end of their lease in March of 2018.  We were able to lease 6737 Southpoint Drive South to a single tenant and currently have a lot of activity on 6735 Southpoint Dr. S. We completed a 20,000 sf lease to Verizon and now the 36,299 sf lease with Intuition, LLC puts us at over 70% occupancy in the office complex, recently renamed Innovation Park, Diebel shares.
The Owner, Susquehanna Holdings, is putting over $2.5M into building and site upgrades to bring the buildings and property up to Class A standards, according to recent media reports.
"Intuition, LLC will be bringing 250 people into 6735 Southpoint Drive South in October and with the large, efficient floorplates in the building will be able to have everyone on one floor. The buildings have many features that make them attractive for larger users including close to 6 parking spaces/1,000 rsf, a fitness center, a Café set up for 24 hour access and provides for tenant use of microwaves and food preparation areas, 100% back up power for both buildings and a robust infrastructure (these buildings previously served as an operations center for CSX Railroad).
The Southpoint/JTB submarkets continue to be a desired location for corporations and with the active market we hope to have these building stabilized prior to year-end," adds Chuck Diebel, CCIM, Executive Vice President | Northeast Florida — Jacksonville Office Team