Fellow CCIM John R. Broxson, Who Leaves Legacy as Florida Politician and Community Leader, Dies At 87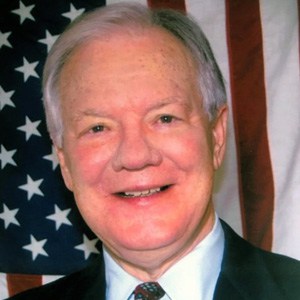 John R. Broxson, CCIM, former Missionary, Pastor, Florida Sheriff, member of the Florida House of Representatives and Florida Senator, Insurance Agent, Real Estate Broker and Developer, passed away December 9, 2019, after almost 35 years of wearing the CCIM Pin #2205. He was 87.
In December of 1959, the Governor of Florida appointed John, then 27, to complete the term of his father as Sheriff of Santa Rosa County. At that time, John was the youngest Sheriff in the State of Florida. This experience launched a new life in politics for John, which included terms in the State House of Representatives, State Senate, followed by a term on the Santa Rosa County Commission, where he spent his last year as Chairman. As a legislator, and community leader John was instrumental in the founding of the University of West Florida, and the Tiger Bay Club, two of his proudest accomplishments.
In 1979, John and his son-in-law Scott Shepard, CCIM, began taking the CCIM courses. Scott currently serves as Director-Real Estate for Canaveral Port Authority.
"We took all five courses in 13 months and received our CCIM Designation at the same time in 1985," Scott explained. "John and I worked together in Commercial Real Estate and development for 10 years."
John Broxson loved his entire family, and his love extended to two and three generations of family, along with a multitude of friends. He loved to give big hugs, speak Spanish, write poetry and recount the history of his family and the area, and he always had an interesting tale. John was an avid golfer, and at the age of 71, in his last round of golf, shot his age, a special accomplishment.
Visitation will Tuesday, December 17, be from 4 to 6 pm at Bayview Fisher-Pou Chapel, 3351 Scenic Highway, Pensacola 32503. Funeral Services will be held at 11 am on Wednesday, December 18, 2019, Coastline Calvary Chapel, 1122 Oriole Beach Road, Gulf Breeze, FL 32563. Interment will follow the service at Bayview Memorial Park.
We extend our heartfelt sympathies to his wife, Christina, as well as his four remaining children, Sylvia, Bob, Chery, Bart. John is also survived by fifteen grandchildren and thirteen great-grandchildren and siblings Altha, Annice, Patricia and Douglas. John was the fifth of eleven children.