2020 Chapter Presidential Message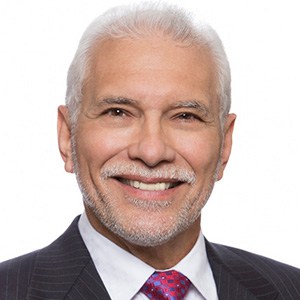 In 2003, I acquired with my partner, Jeff Chamberlin, an established commercial Real Estate Company in Vero Beach adding Broker to my resume of engineer, General Contractor, and developer. Jeff, a CCIM and SIOR with considerable experience in Commercial Brokerage advised me that I needed to get my CCIM designation. Asking what that entailed, he responded that I had to complete 4 week-long core courses followed by a 3-hr exam, 3 electives, submit a $10,000,000 qualifying portfolio of transactions, and finally pass a 6-hour comprehensive exam. After pondering this for a few minutes, I shared with Jeff that I spent 5 years in college studying engineering and after much partying and some dedicated effort I accidently graduated. I did not particularly enjoy the tedious difficult subject matter and now Jeff was telling me I had to go back to school. I heeded his excellent advice and in 2010 attained the coveted CCIM designation. The tools I acquired through CCIM accelerated my career through application of analytical skills combined with a social network that is second to none. Application of these skills has grown our business to a higher level and enabled us to share our success with our dedicated clients.
It is with great pride and humility that this year I will serve as your 2020 Chapter President. An added perk for me is the stimulation I received daily through my association with "the brain trust" of our CCIM Chapter members. Having served the last three years on the executive committee, the one thing that strikes me is that each year the executive team takes the leadership up another notch. This year's executive team of Jose "Chepe" Serrano, Carol Tanner, Stephen Rigl, Rick Gonzalez, Kent Cooper, Tina Marie Eloian, Michael Hinton, Liz Menendez, Adam Palmer, Gary Ralston, and Barbara Monahan will be no exception. We are here to serve you, our members, in any and every manner on which we are called upon. I have an open-door policy and I am accessible through email, phone, or in person. I welcome disagreement because by sharing different ideas, we can arrive at optimal solutions. It is said that "it takes a village to raise a child" and it follows that "it takes a team to lift our organization to new heights". Participation is the key and provided each of us contributes to the effort from the executive team, to the committee chairs, to District Presidents, to District Committees, to committee members, to all our loyal Chapter members, we will raise the bar and execute our strategic goals for 2020.
I thank each of you, our candidates, our administrators, our affiliates, and our Sponsors for your participation and selfless volunteerism. Some goals for 2020 are:
Increase our sphere of influence to include the Puerto Rico Chapter and our CCIM designees, candidates, and affiliates in the Caribbean Basin and South America in our educational offerings and social events.
Increase our membership by 10%.
Increase collaboration between members in a manner that will add to our success and our bottom line.
Increase participation in Chapter Elections.
Election of leadership is one of the most important tasks for the Chapter. As 2018 Chapter VP of Administration, I was charged with administering chapter elections. This birds eye view allowed me the opportunity to observe first-hand the poor member participation numbers in both the nominating and election process. In spite of the general lack of participation, the Chapter has been blessed with outstanding leadership. I attribute this to the fact that CCIM Designees are the best and brightest in their field of commercial real estate providing an ample pool to draw from. We are blessed to have this impressive pool of talent from which to select our future leaders. What I do not understand and refuse to accept is the general malaise members display to this critical process.
The Chapter has adopted the approved electronic ballot as their method of electing Chapter Officers to facilitate the elections process by allowing Designee members from throughout the entire state to vote electronically from any location. Unfortunately, this method has not produced numbers that would indicate enthusiastic support for the electronic voting process. As easy as on-line balloting is, there is a lack of meaningful participation. This may be the right time to look at alternatives such as having the Districts hold voting meetings for their members to cast their ballots, perhaps coupled with a social event. Voting could be done in conjunction with any scheduled event. I solicit new and novel ideas on how to increase voting participation. Please send to terrytorres@slccommercial.com. We look forward to hearing from you!
This is your Chapter and I urge you to be active, participate, volunteer, and above all be a good citizen and vote.
Terry T. Torres, CCIM
Florida CCIM Chapter President 2020