CCIM 101 Students from Across US Find Florida CCIM East Coast District's Boca Raton Hospitality A Great Investment
After days of instruction from two of the smartest CCIM's in the business, the East District hosted recently 25 CI-101 students for a relaxing Happy Hour Networking Event at a Boca Raton restaurant and wine bar where they imbibed plenty and ate well.
Students were a bit bleary-eyed the next morning, but Cynthia Shelton and Blaine Strickland woke them up with in-depth analysis of money in and when and money out and when with the adept use of the infamous T-BAR.
The students came from throughout Florida, Michigan, and Missouri to learn the best curriculum from the best instructors, explains Florida Chapter VP of Education Rick Gonzalez, CCIM, ALC, MSc, with National Land Realty, Florida.
The event, that included CCIM Members, guests and students from the CI 101 Course was held March 10th at the Biergarten in Boca Raton. This event was made possible by our sponsors Certified Inspectors and CenterState Bank.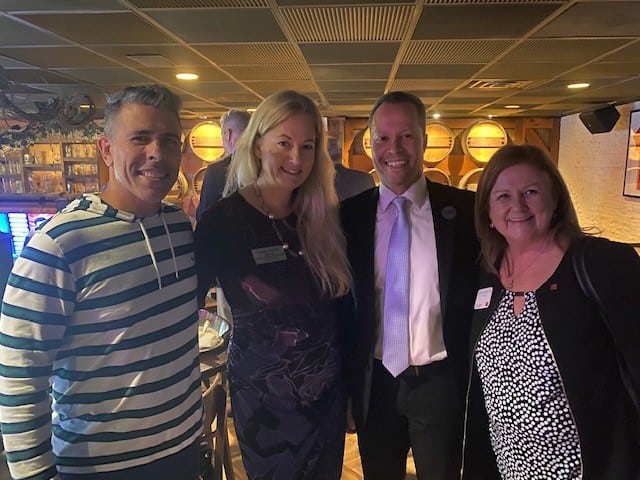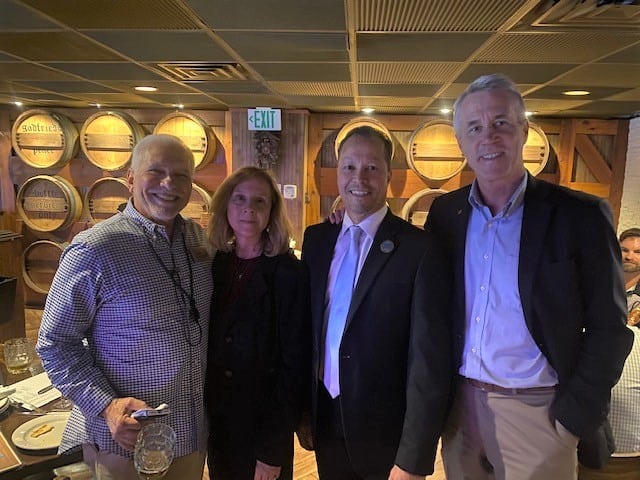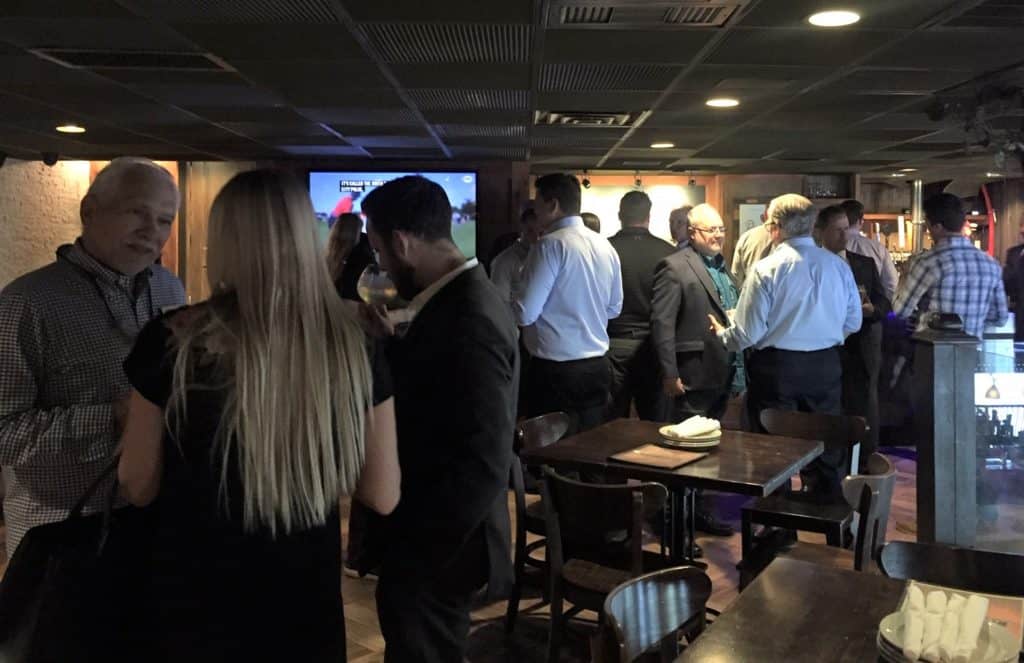 Traducción en español esta disponible:
Estudiantes de la Clase CCIM 101 de Todo El Pais Encontraron Que El Evento de Happy Hour en Boca Raton del Distrito Este de Florida Fue Una Gran Inversión de Tiempo y DInero
Después de días de instrucción de dos de los CCIMs más inteligentes en el negocio, el Distrito Este acogió recientemente a 25 estudiantes de CI-101 para un relajante evento de Happy Hour Networking en un restaurante y bar de vinos de Boca Raton donde disfrutaron de muchas bebidas y comieron bien.
Los estudiantes estaban un poco cansados a la mañana siguiente, pero Cynthia Shelton y Blaine Strickland los despertaron con un análisis en profundidad del dinero que entraba y cuándo y con el uso experto del infame T-BAR.
Los estudiantes vinieron de toda Florida, Michigan y Missouri para aprender el mejor plan de estudios de los mejores instructores, explica el Vicepresidente de Educación del Capítulo de Florida, Rick Gonzalez, CCIM, ALC, MSc, con National Land Realty, Florida.
El evento, que incluyó miembros de CCIM, invitados y estudiantes del Curso CI 101, se realizó el 10 de marzo en el Biergarten en Boca Ratón. Este evento fue posible gracias a nuestros patrocinadores Certified Inspectors y CenterState Bank.