Agora Real Estate Group's Elias Patsalos Negotiates 3 Industrial Lease Deals In 30 Days Totaling More Than 30,000 SF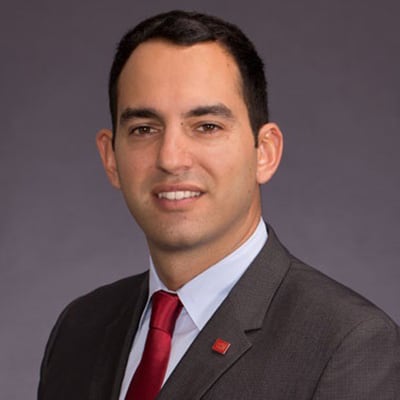 Agora Real Estate Group President and Commercial Advisor Elias G. Patsalos, CCIM, recently represented the tenants in 3 long-term lease deals totaling 31,134 square feet.
The deals, which were executed within 30 days, are valued at more than $2 million.
In the first deal, Patsalos represented Wingate Tires in leasing 12,800 square feet at Prologis Beacon Industrial Park, located at 11013 NW 30th Street in Doral. The lease deal marks a relocation from Pembroke Pines and downsizing from their 15,150SF warehouse in Broward to a smaller 12,800-square-foot warehouse in Miami Dade to better service their clients in both counties. George Pino and Brian Cabielles with State Street Realty represented the landlord in the deal.
In the second deal, Patsalos represented Alberta-Canada-based Raptor Wear Products in leasing 11,834 square feet at 7553 NW 50thStreet in Miami, a free-standing industrial building. The tenant will be relocating from a 7,000-square-foot space in Miami. Raptor Wear Products has been in the same Miami location for over 10 years. Jose Val with D1 Property Group and Reshma Parvani with Parvani Commercial Group represented the landlord.
In the third deal, Patsalos represented V&M Messenger Services in leasing 6,500 square feet at 9607 NW 33rd Street in Doral. Joseph Weston with Maddux and Company represented landlord.
Patsalos is a highly qualified commercial real estate professional with experience in Landlord and Tenant Representation. After beginning his real estate career in 2006, he earned his Master's in International Real Estate from FIU in 2011, earned the Certified Commercial Investment Member (CCIM) designation and. Patsalos launched Agora Real Estate Group in late 2018. Patsalos also  has a Master's in Management Information Systems.
***
About Agora Real Estate Group: Agora Real Estate Group is a privately-owned Miami-based real estate brokerage company. Since 2006, we have exclusively handled industrial, office, commercial, land and investment properties throughout South Florida. Agora Real Estate Group is a hands-on local agency, and personally manages each property represented with a focus on growth and improvement for both owners and tenants. Our long term experience and commitment to personal service make Agora Real Estate Group the perfect firm to handle unique and challenging properties and projects. For more information, please call 305-804-9154 or visit https://www.agorare.com/.