Legislatively Speaking (May 2021)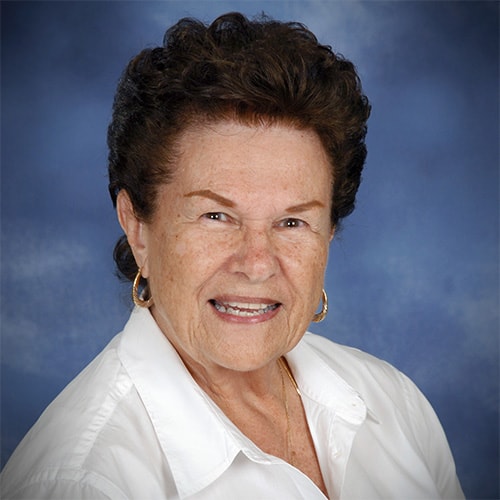 BUSINESS RENT TAX
The session has ended, and, thanks to the tireless effort of Florida Realtors (FR) staff, I am pleased to say the that the Business Rent Tax (formerly known as the sales tax on commercial leases) is scheduled to be reduced from its current rate of 5.5% to 2%. Are you shocked???? I am. Actually, before that reduction becomes effective, Florida's Unemployment Compensation Trust Fund, drained due to the pandemic, must be replenished. Legislation passed this session will require out of state retailers to collect and remit to the state sales taxes on purchases made by Florida residents. The bill was signed into law on April 19, 2021 and will become effective July 1, 2021, reducing the business rent tax once the Unemployment Trust Fund is replenished. This is estimated to provide a savings for commercial tenants an estimated $1.23 billion annually. This is truly cause for celebration, and, I thank each of you who responded to my requests to support our efforts by contacting your legislative representatives.
COVID 19 BUSINESS LIABILITY
Effective March 29, 2021 protections will be provided for Florida businesses and healthcare providers from lawsuits resulting from COVID 19 related circumstances if it is determined by the courts that the business made a good-faith effort to comply with government health standards.
AFFORDABLE HOUSING FUNDING
While Realtors and others have long been at the head of an effort to stop the legislature from raiding the Sadowski Trust Fund and allow those funds to be used for their intended purpose; that being affordable housing; legislation hit the table that would have permanently reduced by 66% the amount of those trust funds to be used for affordable housing. Because of the efforts of FR and others, the permanent reduction was reduced to 50%. Certainly cause for tears of those who have fought so hard to preserve those funds to bring the dream of homeownership to teachers, firefighters, police and others. $423 million is the amount available this year, however, lawmakers appropriated $209.2 million for affordable housing with the remainder going to sea level rise and wastewater infrastructure. While $209.2 million is the most that has been allocated for affordable housing over the last ten years the permanent reduction of 50% of trust funds to be allocated for affordable housing is quite devastating and FR will continue to work to get all of the funds intended for affordable housing returned to that use.
RISING PROPERTY INSURANCE COSTS
A comprehensive property insurance bill passed this session that implements several measures to address rising insurance costs within the state. First, it limits the practices that contractors may engage in regarding insurance claims for roof damage. Second, it limits the fees that attorneys representing claimants may receive. Third, it requires policyholders to file claims within three years of a loss. Fourth, it strengthens Florida Office of Insurance Regulation (OIR) oversight of companies affiliated with Florida property insurers and requires Florida residential property insurers to annually file a comprehensive report with OIR regarding their closed claims. Finally, it raises the cap on Citizens annual rate increases to a maximum of 15% in 2026. Effective July 1, 2021. Florida Realtors update April 30, 2021.
FUNDS FOR THE ENVIRONMENT
This year's budget includes $50 million for springs protection, $29 million for the Resilient Florida Grant Program, $487 million for Everglades restoration, $100 million for beach projects and $116 million for the wastewater Grant Program. Federal funds are also available for some of these programs.
TAX RELIEF FOR AFFORDABLE HOUSING PROJECTS
A 50% discount for property taxes for owners who provide affordable housing to low income individuals and families is currently provided by Florida law on those units. The discount begins once the property has been recorded an as an affordable housing property for 15 years and only to properties with 70 units or more. Effective July 1, 2021 the discount is increased to 100% of property taxes. Several tax holidays are also included in current legislation.
This has been a tough year for so many, but, we know we will get through this as long as we keep going and be prepared to support one another and issues that affect our business. We are fortunate to have the kind of leadership that we do in FR as they will continue to advocate for private property rights with our help.
Wishing you all safety and good health.
Claudette Bruck, CCIM, CIPS, GRI, REALTOR
Florida CCIM Legislative Affairs Chair
Multiple Choice Realty Investments, Inc.
6610 N. University Drive, Suite 250
Tamarac, Florida 33321
Email: cbruck@bellsouth.net

About CCIM
"CCIM stands for Certified Commercial Investment Member. For more than 50 years, CCIMs have been recognized as leading experts in commercial investment real estate. The CCIM lapel pin denotes that the wearer has completed advanced coursework in financial and market analysis, and demonstrated extensive experience in the commercial real estate industry."