Florida CCIM Chapter Honors New CCIM Designees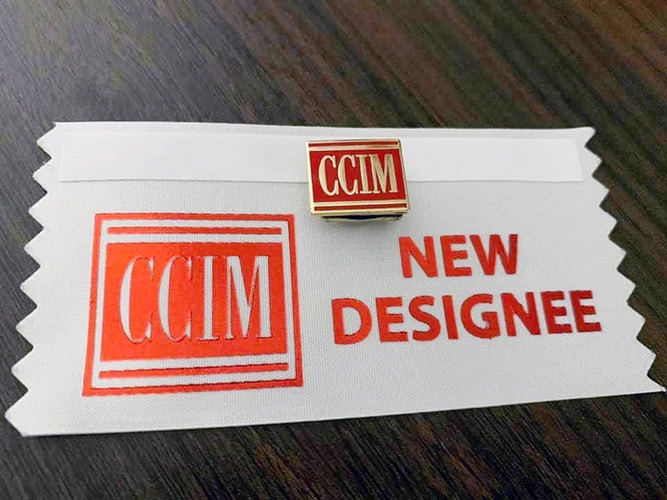 The CCIM designation signifies expertise in the commercial real estate profession.
The Florida CCIM Chapter has recognized thirteen Chapter members who recently earned the Certified Commercial Investment Member designation, the global standard for professional achievement in commercial real estate, from the CCIM Institute. Headquartered in Chicago, CCIM Institute is one of the largest global commercial real estate networks.
The following Florida CCIM Chapter members were among the industry professionals who earned the CCIM designation during the organization's Fall CCIM Comprehensive Exam testing session, which was held in Chicago.
Erik Johnson, CCIM
Fernando Echeverri, CCIM
Blaise Lelaulu, CCIM
Erin Freel, CCIM
Diego Sampson, CCIM
Thao Le, CCIM
Candy Yeung, CCIM
Carlos Fonseca, CCIM
Rafael Mendez, CCIM
Denise Clemence, CCIM
Kathleen Goff, CCIM
Francisco Giron, CCIM
Tracy Kohn, CCIM
In addition, the following CCIM Institute members from Florida also earned the CCIM designation:
Simon Grigoryan, CCIM
Mahdi Jaffer, CCIM
David Kendall, CCIM
2022 Florida CCIM Chapter President Stephen Rigl, CCIM added,
"We are so pleased to have 16 new CCIM designees from Florida! They all worked so hard to complete the CCIM curriculum, the portfolio of experience and finally to pass the challenging CCIM exam so they could each obtain their CCIM pins in Chicago this month. We look forward to embracing them as new voting designee members of the Florida CCIM Chapter and engaging with them going forward in the activities of our chapter and in the CRE industry."
To earn the CCIM designation, commercial real estate professionals must complete more than 160 hours of case-study-driven education covering topics such as interest-based negotiation, financial analysis, market analysis, user decision analysis, investment analysis, and ethics in commercial investment real estate. Candidates must also compile a portfolio demonstrating the depth of their commercial real estate experience and pass a comprehensive examination.
CCIM Institute is a global community of approximately 13,000 members, more than 50 chapters, and 30 countries that educates and connects the world's leading experts in investment strategy, financial analysis, and market analysis.
Learn more about CCIM Institute's education and designation program at ccim.com.
About CCIM Institute
"CCIM Institute created the language of global real estate investment. Our courses and worldwide community deploy commercial real estate investment methodologies and tools that speed the pathway between opportunity, a go/no-go decision, and success for an asset, taught by instructors who are themselves industry leaders. Today, the organization, through its 50-plus chapters, continues to innovate best practices and elevate the commercial real estate professional through its core designation program to earn the CCIM pin — real estate's most coveted credential — and its topical education courses offered through the Ward Center for Real Estate Studies. In addition, membership in CCIM includes the industry's best technology and operational platform, allowing entrepreneurial and mid-sized businesses to compete with the largest multinational providers. Today, almost 70 percent of designees hold the title of owner, partner, principal, or president, representing an exclusive worldwide referral network of approximately 13,000 members in 30 countries. Ultimately, CCIM represents a larger vision of the commercial real estate provider, leveraging investment analysis, opinions of value, and underwriting to become a leader in sourcing capital, building a cash-flow vehicle, and ultimately creating value. Information at ccim.com."